10 Top Collectible Card Games on Twitch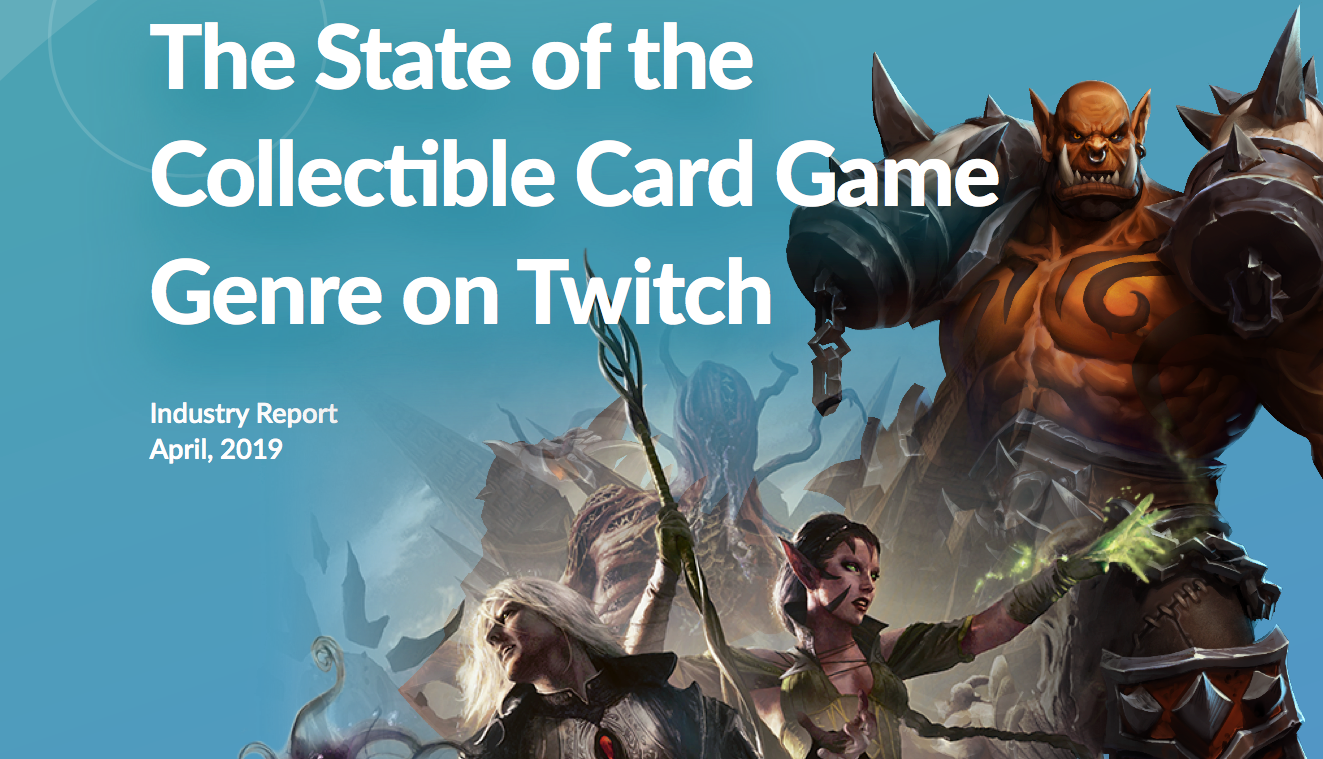 For the last few years, the collectible card game genre on Twitch was Hearthstone and everyone else.  During 2018, that began to change.

Content creation and live streaming are now undeniable as sources of community growth and engagement for games.  While not a perfect metric, the size and stability of a title's content creator community and audience tends to be a microcosm for the broader community, especially for ongoing multiplayer titles. In our latest in-depth report on the state of the collectible card game genre on Twitch, we've dug into the genre's growth and change since the beginning of 2018 and learned some interesting things.

The collectible card game genre has been around in table top form since the early nineties and in digital form since the early 2000s, but it rocketed to super stardom with the release of Hearthstone in 2014.  Since then, Hearthstone has dominated the digital scene, and no where has this been more clear than on Twitch.   In 2018, however, the game got much more interesting.  Here are the top 10 collectible card games on Twitch, and what they have done since the beginning of 2018.
Hearthstone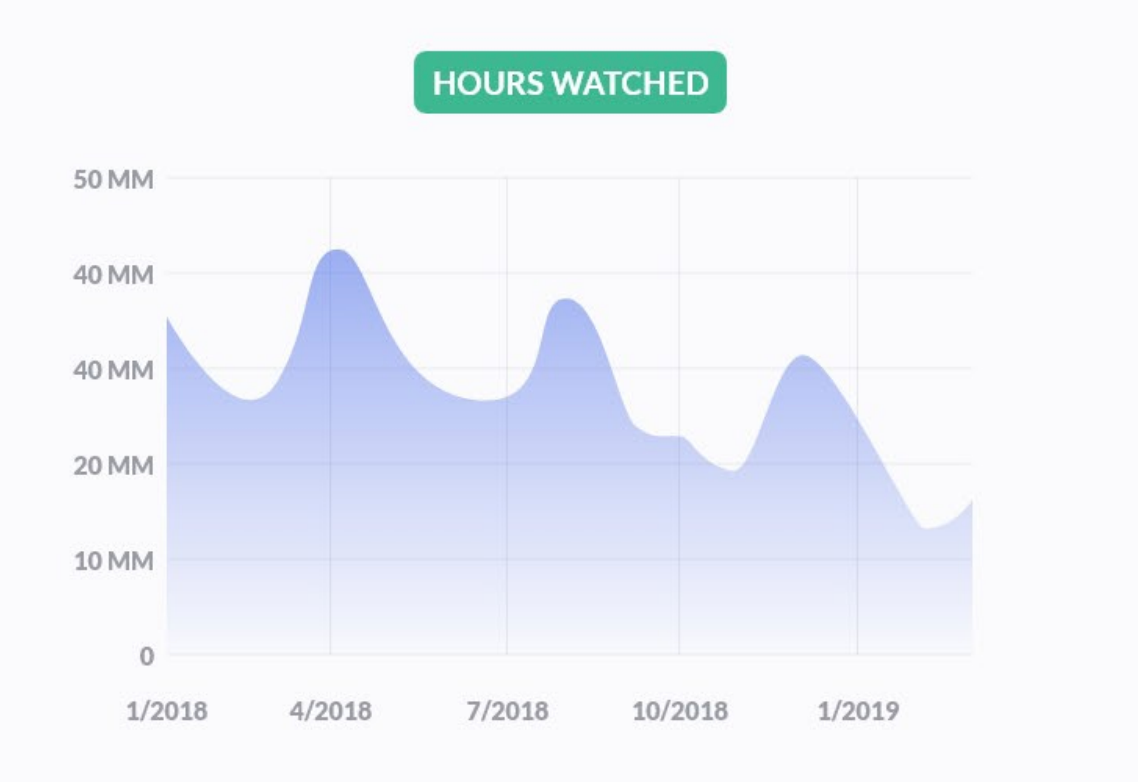 Hearthstone began 2018 as the favorite among card games on Twitch by a large margin.  Despite the rise and fall that come with each expansion, it has seen a steady decline month over month since January of 2018.  By February of 2019, Hearthstone's viewership had fallen to just 13.7 million hours watched from its peak in April, 2018 of 43 million hours watched.
2. Magic: The Gathering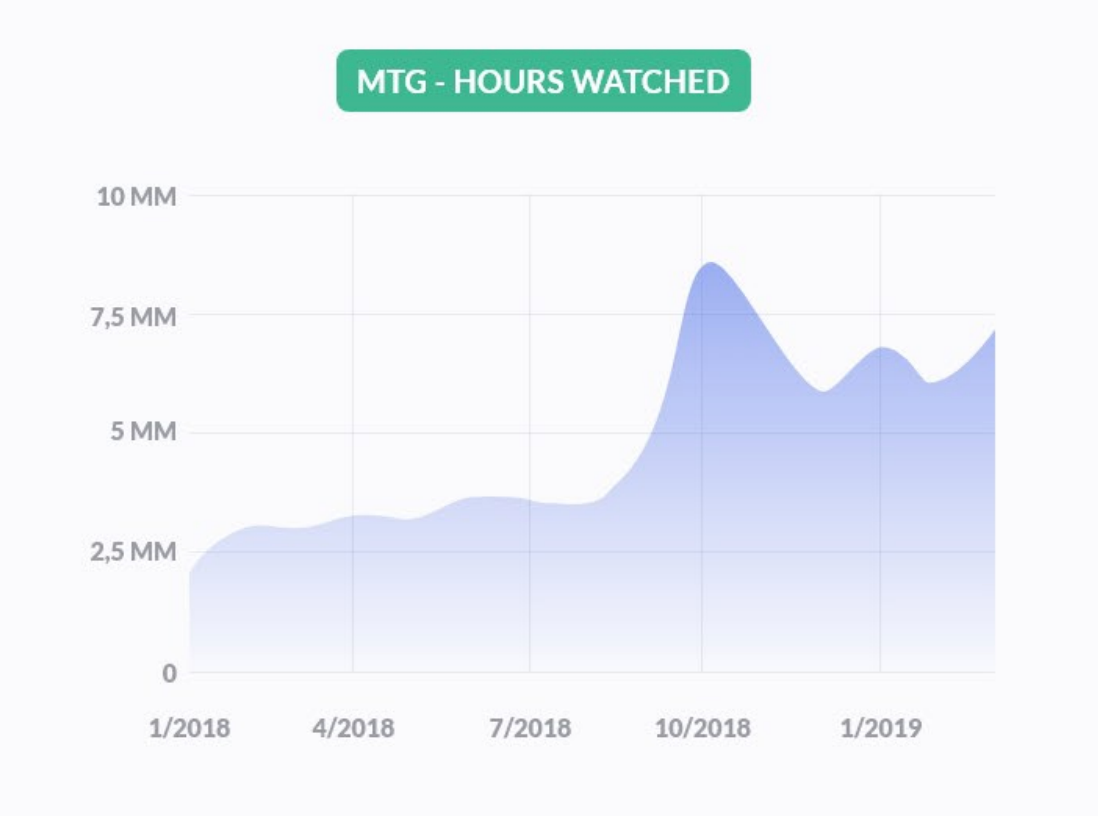 Magic: The Gathering saw the greatest rise since January 2018 of any title in the genre, moving from around 2 million hours watched to peak at around 8.6 million in October.   That was the month that MTG released its latest digital title: Magic: The Gathering Arena.  Arena has proven to be very popular, holding viewership stable around the 6 million hours watched mark ever since.  With Hearthstone falling in viewership steadily and MTG on the rise, a duel may be brewing for the top spot in the genre.
3. Slay The Spire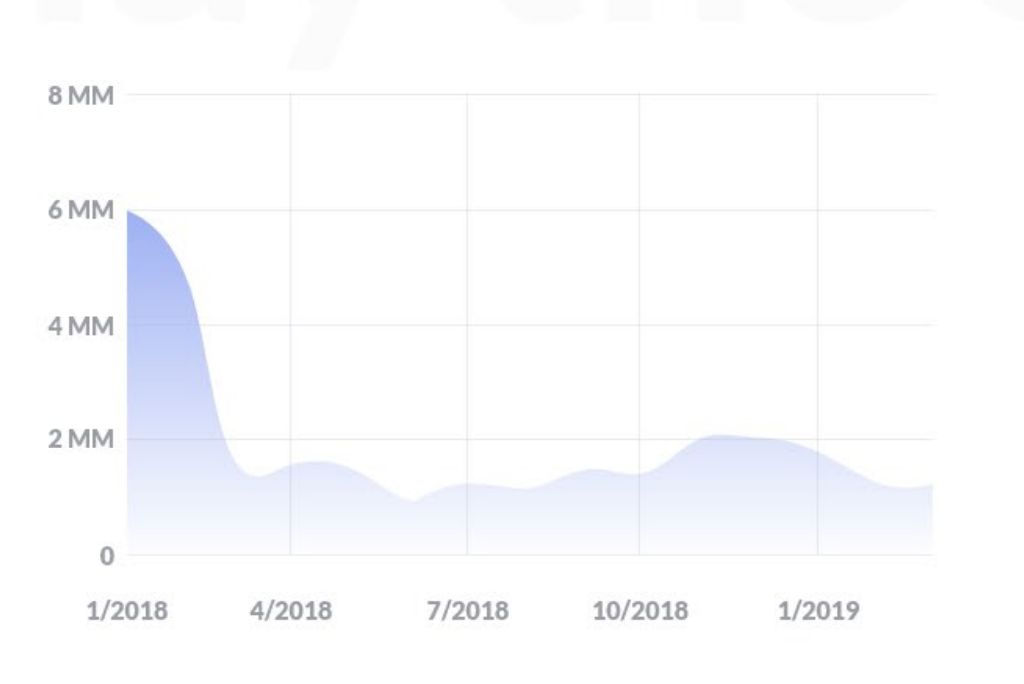 Slay the Spire began 2018 in a distant second place behind Hearthstone, but quickly dropped to below 2 million hours watched.  It has been remarkably stable since that point, however, solidly holding off the rest of the field to establish itself in third position.  For a niche genre, this is a strong showing.  While it may not challenge Hearthstone or MTG again, Spire seems poised to hold its position, but it does have motivated challengers behind it.
4. Gwent: The Witcher Card Game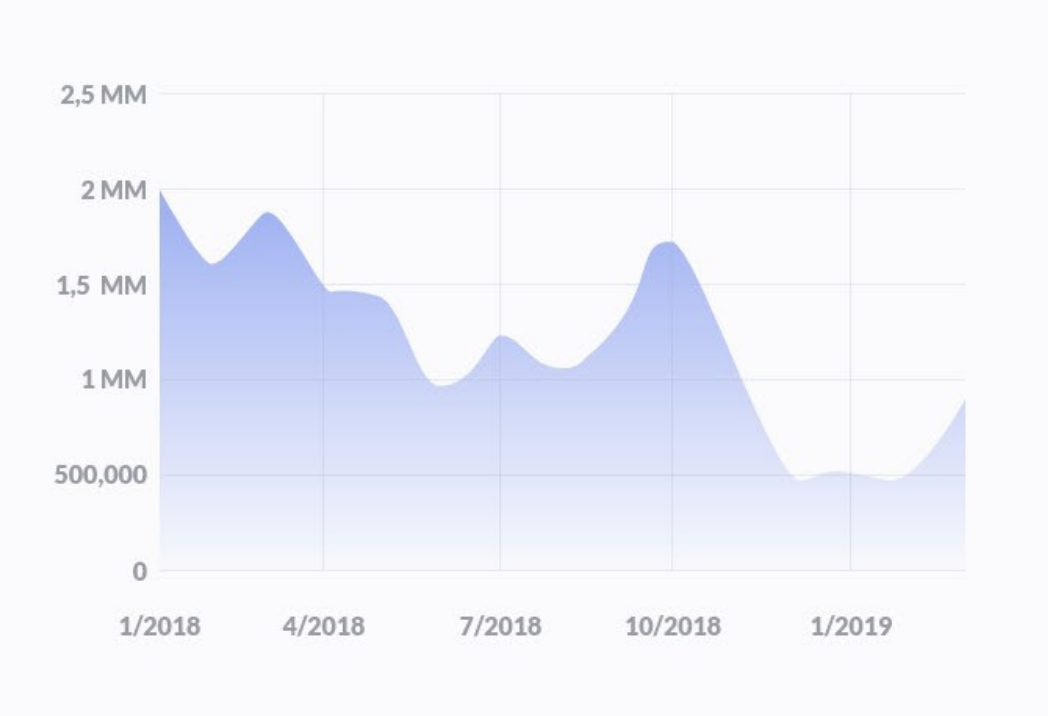 Gwent is another card game based on a popular title from another genre, but one that has forged its own strong place in the genre.  It began 2018 dueling with MTG for the third position, but fell off the pace as the year continued, falling to fourth behind Slay the Spire's consistency.  Early 2019 saw it take yet another hit, likely due to the popularity of MTG Arena and the rise of Auto Chess.  However, Gwent is showing signs of making a comeback and may well be ready to challenge Spire in the coming months.
5. Eternal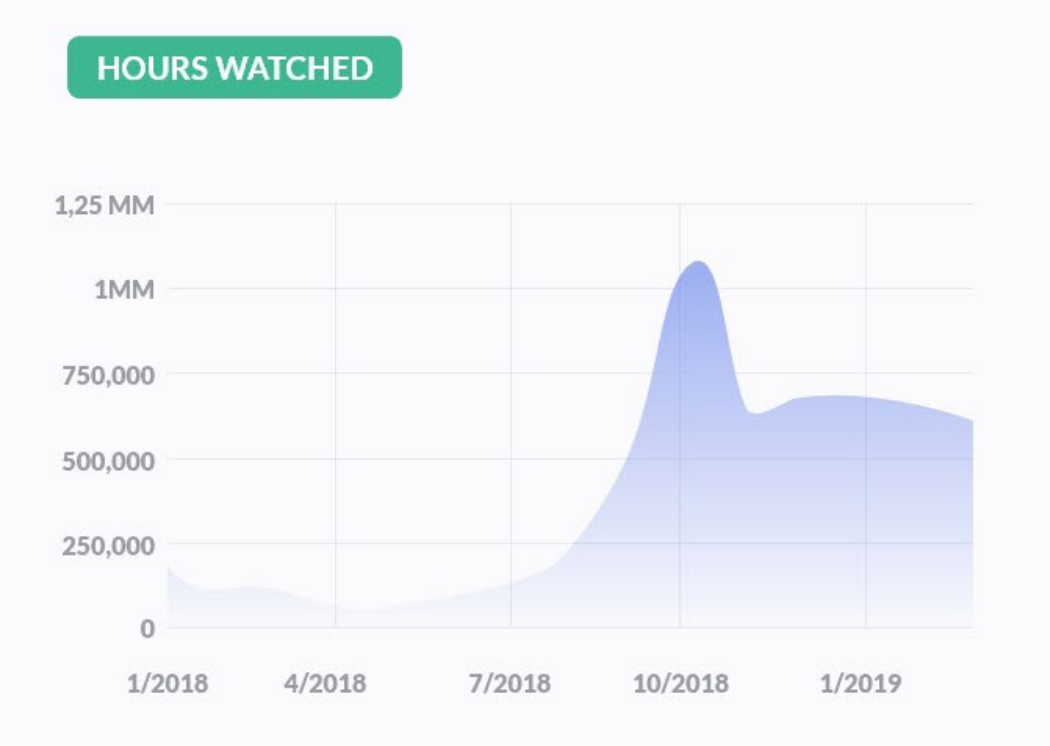 Dire Wolf Digital is easily one of the most successful developers in the card game genre.  Now that they are focused on their own self-published title, Eternal, the results speak for themselves.  Eternal was well back in the pack throughout much of 2018, but beginning in October, has risen significantly.  This, and the consistency it has shown since, is remarkable considering its direct competition in the form of MTG Arena also rose to its peak in the same month.  

What's more impressive, however, is that Eternal was able to claim its fifth position with lowest number of content creators in the top ten, just over 400.  This means that Eternal has the greatest potential for upward momentum on Twitch of any title on this list.
6. Shadowverse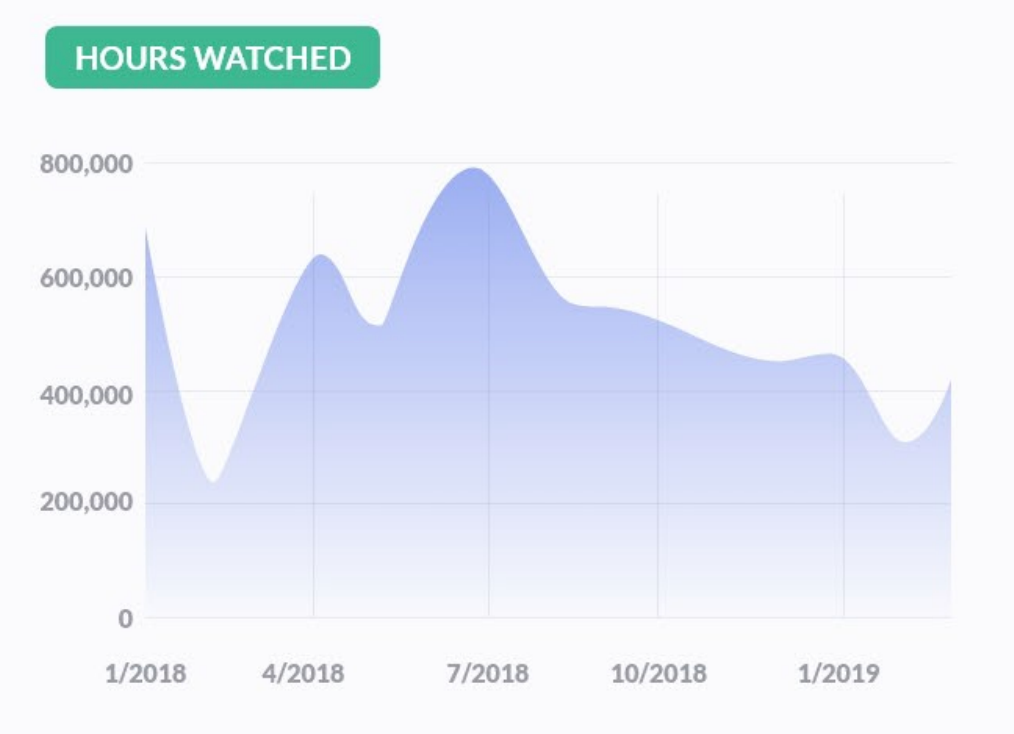 Shadowverse is the first example on this list of a title whose Twitch community is not specifically indicative of the strength of the game itself.  Still, Shadowverse is no slouch on Twitch.  It fought back from an initial extreme drop, peaking in July at just under 800,000 hours watched before steadily declining ever since.  Still, its content creator community is fairly stable, and the title by all accounts is doing well in terms of player base.  Shadowverse is unlikely to be leaving this list any time soon.
7. Yu-Gi-Oh! Duel Links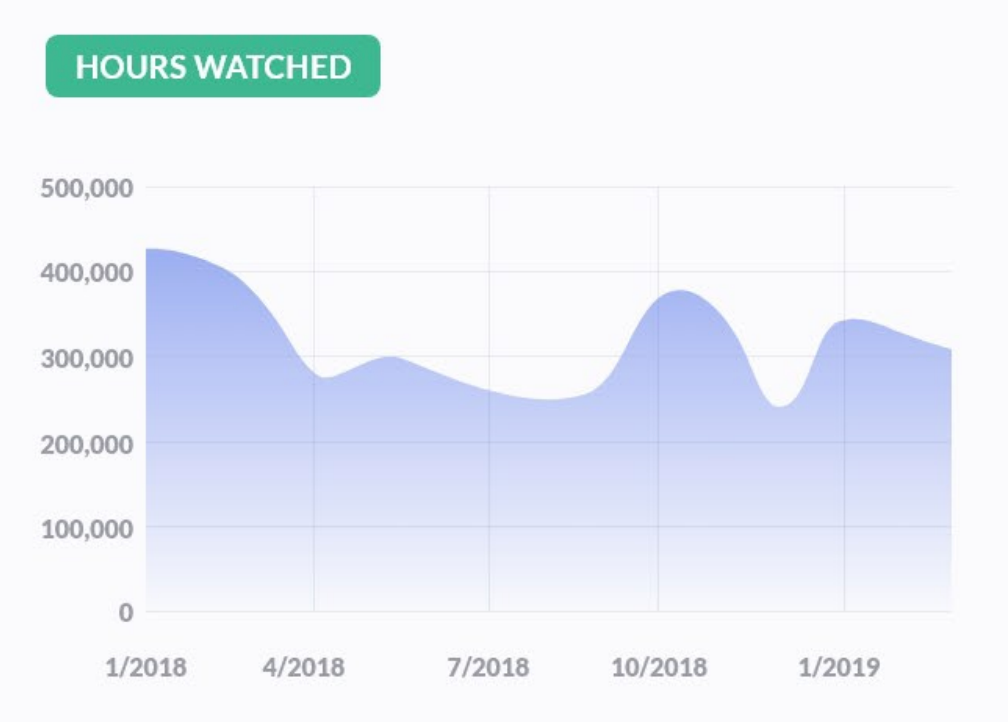 Yu-Gi-Oh! Duel Links is another title whose Twitch community does not match its player base in terms of size, though it is indicative of the community in other ways.  Duel Links maintains a strong mobile presence and a large community.  On Twitch, its community is remarkably stable, thanks in no small part to a couple of consistent top tier channels.  While not flashy, it maintains its presence and provides a strong backbone for the genre.
8. The Elder Scrolls: Legends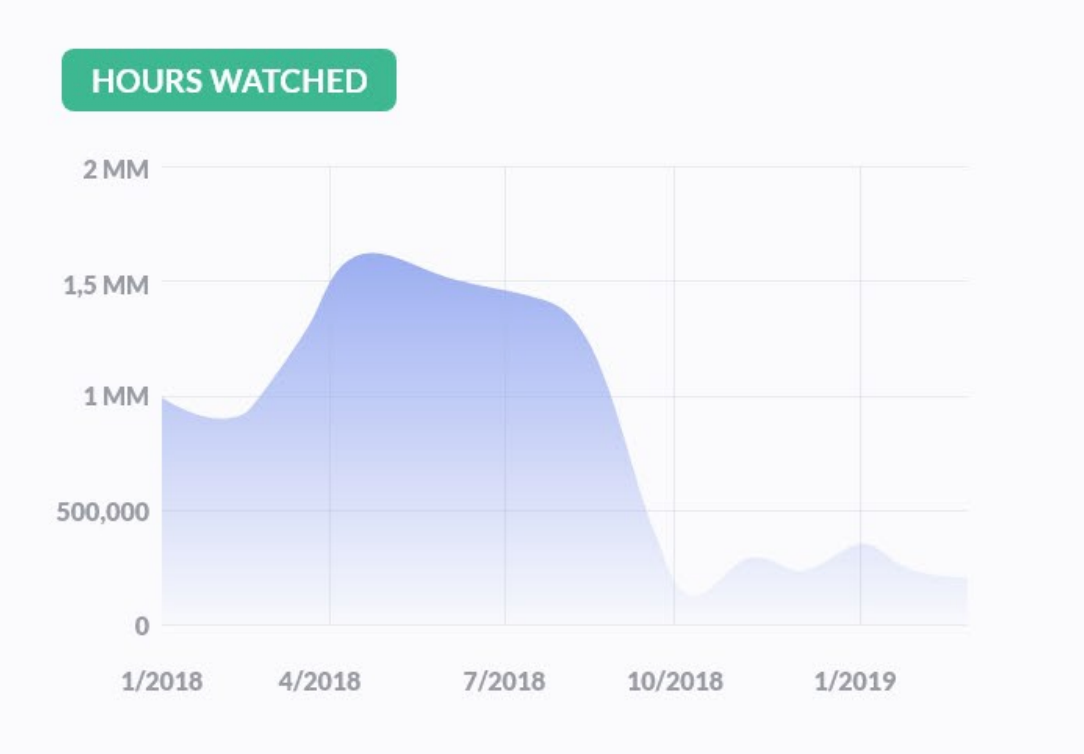 The Elder Scrolls is one of the most recognized and loved franchises in RPGs, so setting a card game in the TES universe makes sense, especially given the success of some of its rivals. The Elder Scrolls: Legends has had an interesting history, and its Twitch community shows broader trends within the game community as a whole.  Legends began the year on the rise.  However, a change in developers from Dire Wolf Digital to Sparkypants Studios, as well as the release of a new client is clearly visible in October.  Since then, Legends has been consistent, but at a fraction of its former strength.
9. Pokémon Trading Card Game Online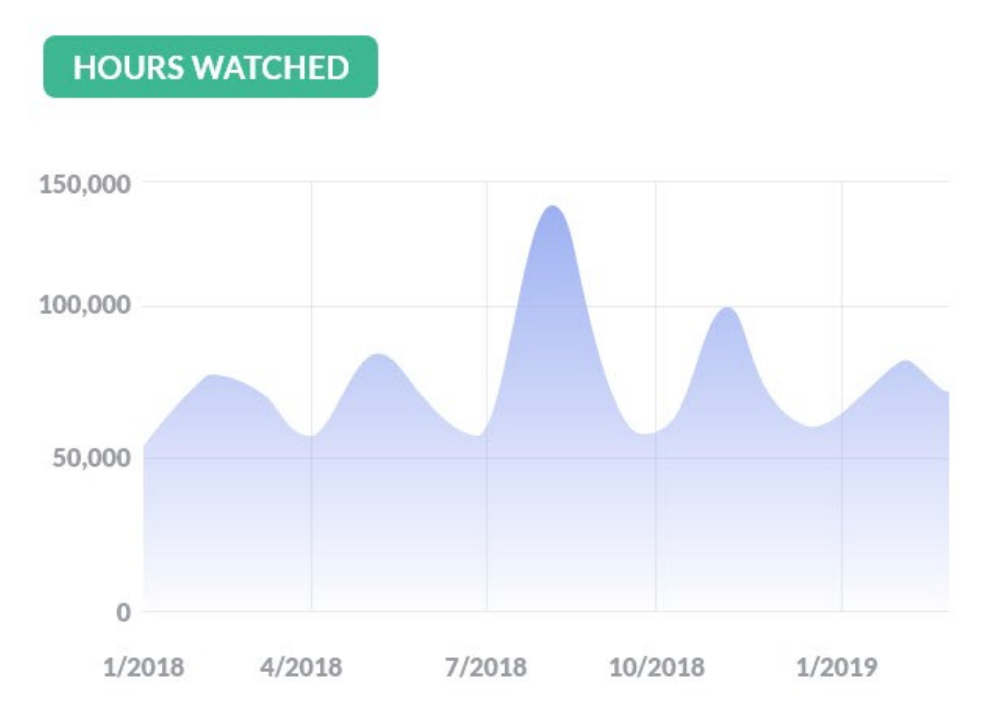 Like Yu-Gi-Oh! Duel Links, the Pokémon Trading Card Game Online provides some remarkable consistency.  Pokémon has been a force in collectible card gaming for decades, but its digital presence has not matched its physical counterpart.  However, the game does have its fans, and those fans are remarkably loyal.
10. Artifact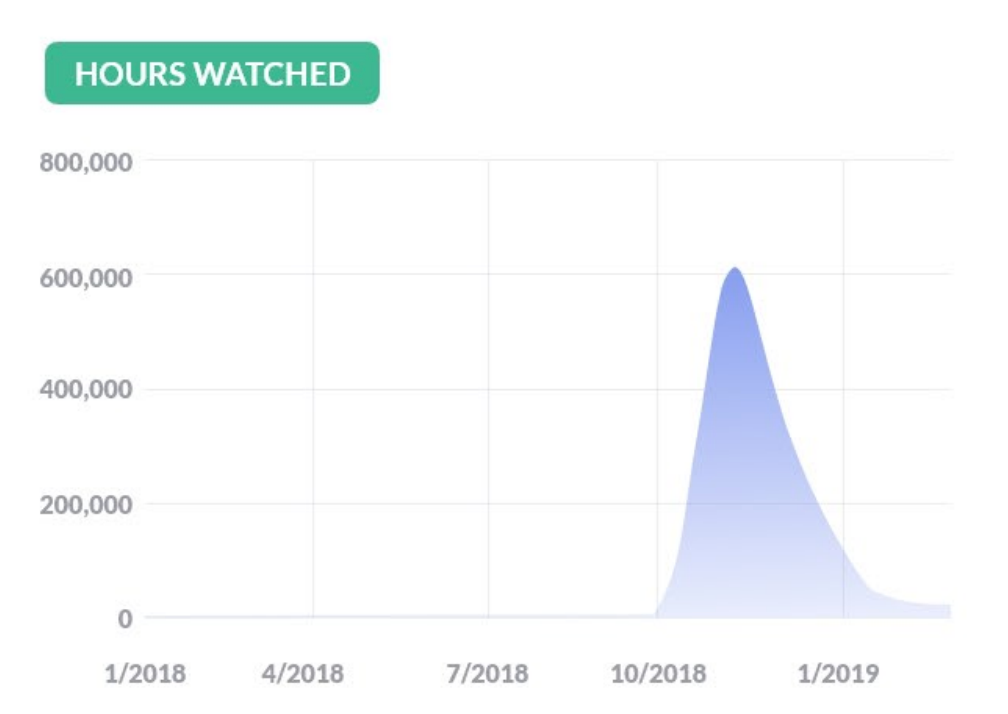 Finally, Valve's Artifact comes in at number 10.  Its release month of November was massive, reaching over 6 million hours watched, but its fall from there was steep, to just 65,000 hours watched in March.   While it seemed to have everything it needed for success in the genre including favorable early reviews, it is now widely considered a flop. The reasons for its fall have been debated in a number of articles.  Without significant change, it is likely that Artifact will fall below the top 10 in the coming months.
If you are interested in digging in further into any or all of these titles, their growth and change on Twitch, you can find the full report here.