Radical Heights: A Week in Numbers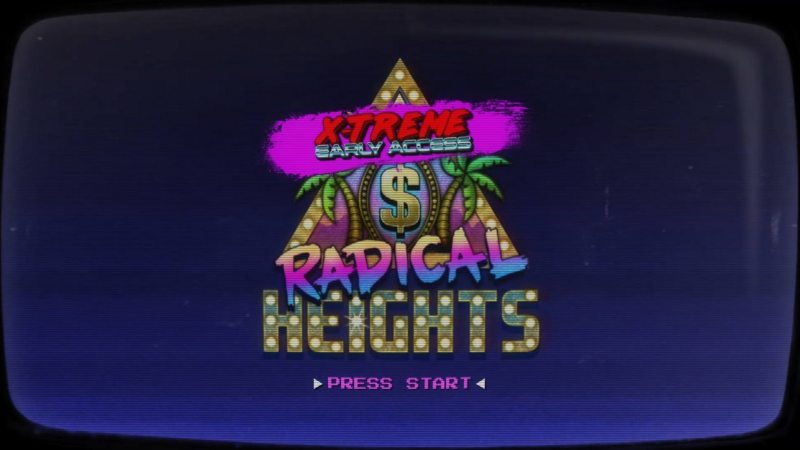 Radical Heights burst onto the scene on April 10, 2018 — just one day after being announced. Can this 80s nostalgia trip survive its X-TREME Early Access and capitalize on the popularity of the genre?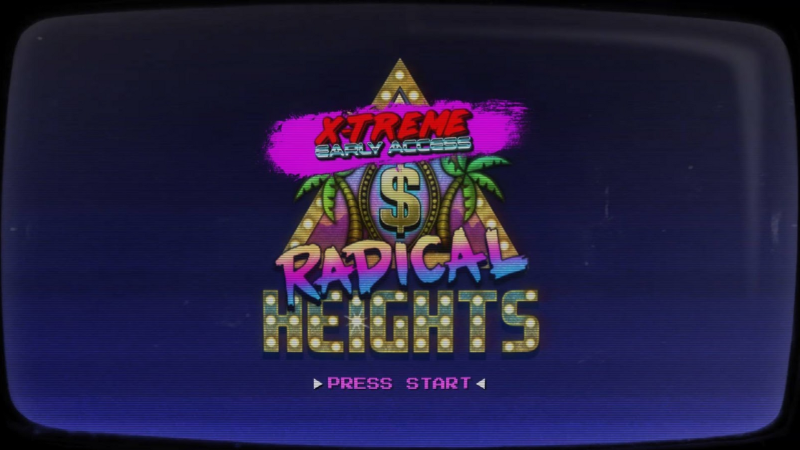 Radical Heights is a battle royale game with familiar concepts — drop into an arena with 100 other people, gather equipment as you roam the map, and kill everyone to become the last person standing. What it does differently, well, it does to the max. The scene is set for an 80s game show, with 2 pun-savvy announcers guiding you through cash drops, spin-to-wins, BMX races, and death recaps.
This difference in setting — the wild hair, cut-off jean shorts, neon bodysuits — certainly sets Radical Heights apart from its predecessors. But this game isn't, technically, a launch title. As noted in all of their marketing, they are in "X-treme" Early Access. This means no female avatars, reward systems that don't quite work, network latency, and an overall lack of optimization.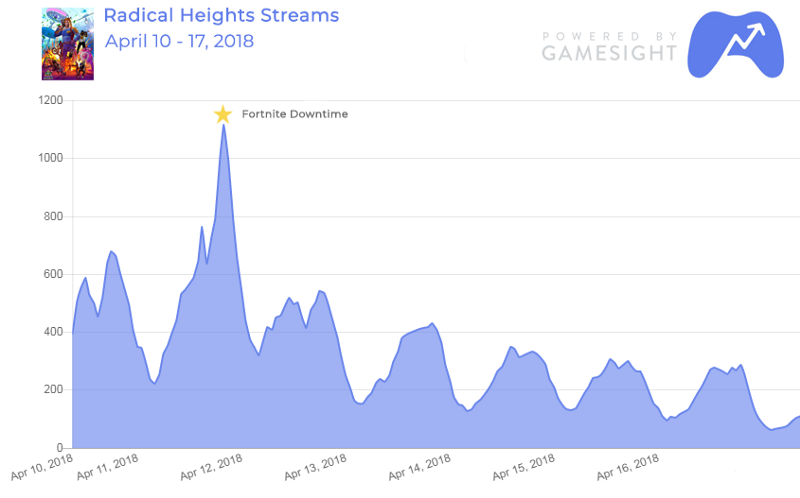 This hasn't stopped the content. Over the course of its first week on Steam, Twitch broadcasters have amassed over 42,000 streams with over 59,000 hours streamed. Couple this with the almost 12 hour downtime of Fortnite — one of RH's major competitors — and you've got the perfect storm to help get this game on the radar.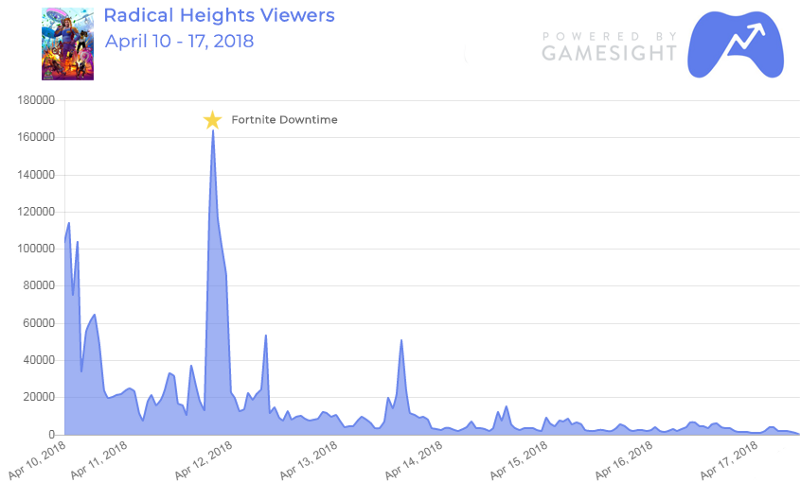 The spike in viewership on April 11th and 12th was caused by that Fortnite downtime. You can see it clearly for all major games in the BR genre. However, once Fortnite came back online, the viewership of Radical Heights has been on a slow decline. It remains to be seen if the planned content updates and optimization patches will help maintain viewership and drive additional streams.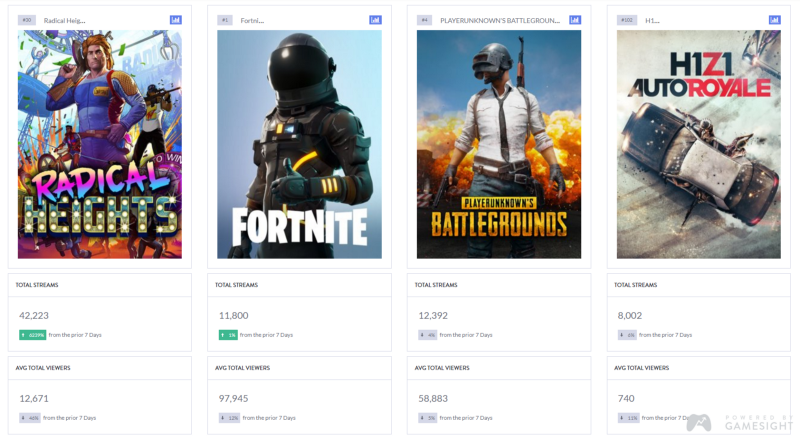 Will this unique marketing strategy for Radical Heights pay off, or is there such a thing as "too early" for Early Access? We'll certainly be keeping an eye on these numbers as this game develops.
---
Want to know more? If you have any questions about Radical Heights, Twitch, or similar stats for other games, hit us up at Gamesight!