Top 10 in Esports - December
Which games have the most watched eSports scenes on Twitch? Check out our rankings to find out.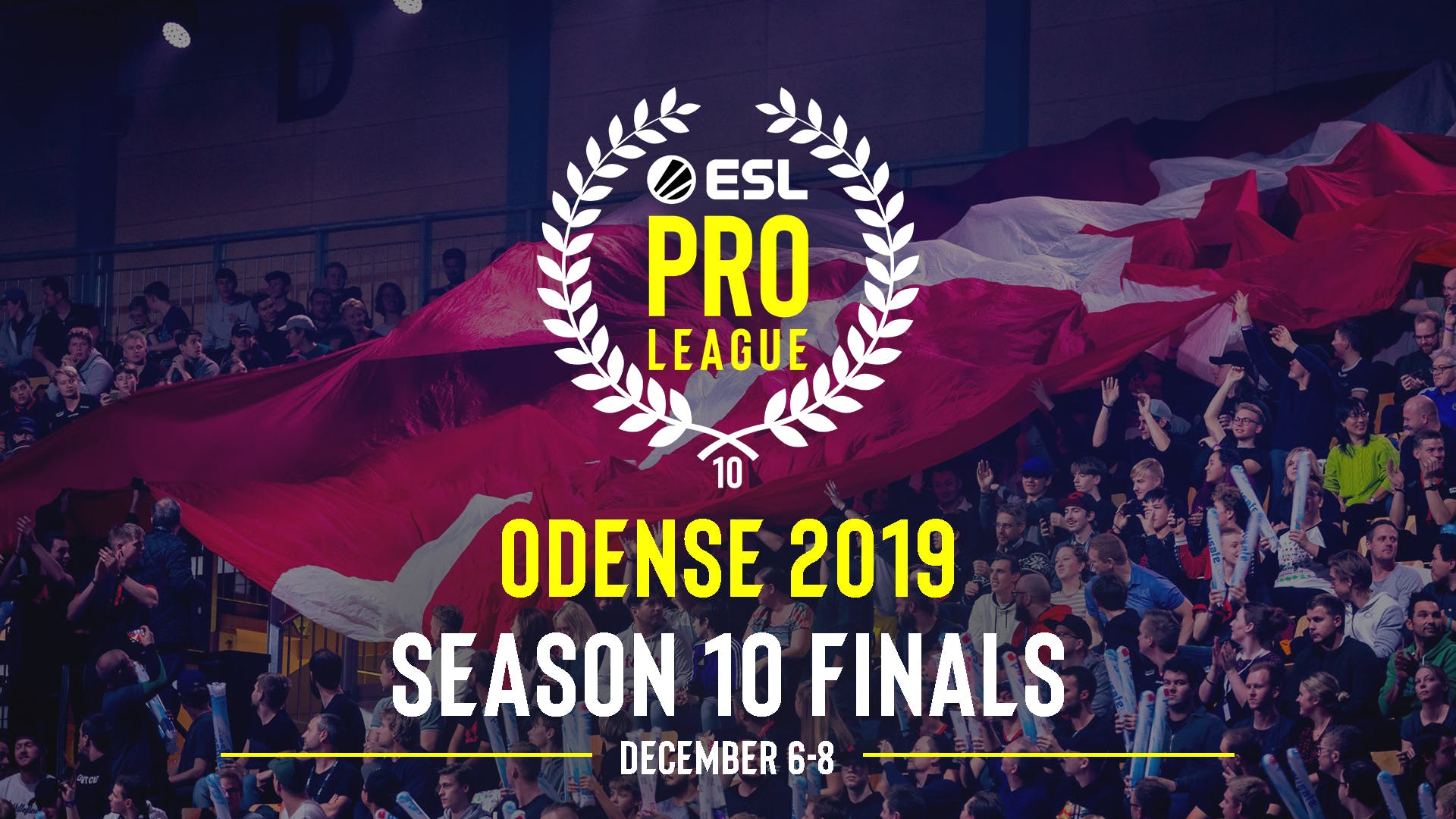 Which games have the most watched eSports scenes on Twitch? Check out our rankings to find out.
Esports communities and the games they play account for a large percentage of the content consumed on Twitch. Every week, official leagues, tournaments, and competitions bring in huge viewership numbers and raise titles to the top of the Twitch charts, but figuring out just how successful a game's competitive scene has been can be incredibly complicated. Twitch itself doesn't distinguish between competitive and creative streams, which means all of the data regarding which esports communities are the most active on the platform is either buried deeply within streaming metrics or non-existent.
That's why we decided to do it ourselves.
Below, you'll find our breakdown of the top ten performing esports titles on Twitch for the month of December 2019, along with analysis of each game's competitive scene. Keep reading to get the complete picture of just who is rising and falling in the world of eSports. To compare to last month's numbers, click here.

---
1. CS:GO
Total Competition Hours Viewed: 14,454,857
Major Events: ESL Pro League Season 10 Finals, ECS Season 8 Finals,  Champions Cup Finals, Epicenter 2019, CS Summit 5, BLAST Pro Series Global Finals 2019, Dreamhack Winter 2019

Counter-Strike has consistently ranked among the top performing esports on Twitch each and every month of 2019, and it finishes the year strong thanks to its expansive, diverse, international stable of participating, leagues, event organizers.and tournaments. December is one of the quietest times of the year for competitive gaming, given the holidays, but Counter-Strike still managed to usher in the new year with nearly double the viewership of the next most successful title, a number which would still land the game in the top five even during a busy month. This game has been around a long time, and in that time its community has reached every corner of the global gaming ecosystem, able to still pull in large audiences even when most of the world is taking a break. This really speaks to the strength and consistency of the title's competitive scene, and acts as an appropriately impressive end to a spectacular year.
2. Dota II
Total Competition Hours Viewed: 7,327,391
Major Events: DreamLeague Season 13 Qualifiers, ONE Esports Dota 2 World Pro Invitational Singapore

Organizers ONE Esports and PGL held their first ever World Pro Invitational in Singapore from December 17th through the 22nd, hosting twelve of the world's best Dota 2 teams and boasting a $500,000 prize pool. This inaugural event, in which Chinese team Vici Gaming emerged victorious, was by far the largest draw in terms of esports viewership for the month, accruing nearly five million hours. DreameLeague Season 13, also called the Leipzig Major, held its qualifying rounds in six regions, in anticipation of the group play round, which begins on January 18th, which, at over 2 million hours of viewership, was the only other major event. While this would be enough, most months, to make it into the bottom half of this list, over the holiday season, it made it the second most popular esport on Twtich in December,  
3. Rocket League
Total Competition Hours Viewed: 2,378,606
Major Events: RLCS Season 8 World Championship

Rocket League emerged as one of the most consistent games in esports in 2019, rarely rising into the top five but nearly always finding its way into the bottom half of our monthly rankings. As other games saw their numbers decline in December, Rocket League held steady, and its official World Championships pulled in a large enough audience to make it the third largest esports on Twitch for the month. It's 2.4 million hours of esports viewership was nearly identical to its November numbers.
4. League of Legends
Total Competition Hours Viewed: 1,830,879
Major Events: All-Star Las Vegas 2019, KeSPA Cup 2019, Tyler1 Championship Series 2019

Riot Games held its All-Star event in Las Vegas from December 5th to the eighth, and it was by far the most watched League of Legends event of the month, responsible for more than half of the game's total competitive viewership. The end-of-year celebration's solo tournament was ultimately won by Belgian competitor Bwipo of Fnatic. In addition, the popular streamer Tyler1 has been organizing the 'Tyler1 Championship Series' since 2017, and this year's iteration, held from the 14th through the 21st, featured sixteen teams and a $50,000 winner-take-all prize. It, along with the all-star event, were responsible for the majority of the game's competitive viewership.
5. Magic the Gathering
Total Competition Hours Viewed: 1,737,400
Major Events: 2019 Mythic Championship VII

2019 saw Magic the Gathering commit to esports in a big way, and one major part of that was the rebranding of its Pro Tour into the Mythic Championships, the final of which was held from December sixth through the eighth and featured 68 competitors facing off in Magic the Gathering Arena for $750,000 in prize money. This will end up being the last tournament of its kind; the competitive space is going through another rebrand for 2020, with tabletop events being called the 'Players Tour' and digital competitions being replaced with the year-long 'Mythic Invitational.' Given how successful last year's series was, we expect to see continued growth for the title's esports community moving into 2020.
6. Rainbow 6 Siege
Total Competition Hours Viewed: 1,097,619
Major Events: ESL US Nationals 2019, OGA PIT Season 3, Twitch Rivals

The One Game Agency's PIT Season 3 finals were held from December sixth through the eighth, and was the most watched Siege competition of the month, accruing nearly double the total viewership of the United States Nationals, held by ESL the following week in Las Vegas. The game was also featured on the Twitch Rivals channel on December fifth, with four regional competitions held in North America, Europe, Korea, and Taiwan.
7. Fortnite
Total Competition Hours Viewed: 1,046,859
Major Events: War Legend Invitational Series, Twitch Rivals

Fortnite was featured on the 'Twitch Rivals' competitive channel four times in December, including during the Twitch Rivals Community Charity Showdown which accrued more than 600,000 hours of total viewership. The War Legend: Invitational Series began in November, but ran through the eighteenth of December, and featured fifty European teams and a €50,000 prize-pool.
8. Call of Duty: Modern Warfare
Total Competition Hours Viewed: 854,967
Major Events: C.O.D.E. Bowl, Streamer Invitational, Code Red Modern Warfare Gunfight 2x2 Tournament

The first-ever C.O.D.E. Bowl, presented by U.S. Army Esports, was a one day event featuring eights teams comprised of Call of Duty pros and active duty soldiers. The tournament, hosted by Call of Duty pro league announcers was the game's largest esports event of the month, followed by the Streamer Invitational organized by UMG Gaming and Activision. That event featured four five-player teams and a $250,000 prize pool.
9. Hearthstone
Total Competition Hours Viewed: 356,814
Major Events: Global Games 2019

Summary: December hosted the fourth and final week of the Hearthstone Global Games, as well as 'Championship Sunday' on the 22nd, wherein the team from Denmark emerged victorious over the United States, three games to two. This doubles tournament was the only substantial source of esports viewership for the month.
10. PUBG - Total Competition Hours Viewed: 302,677
Major Events: Predator League 2020 Qualifiers, Seoul Cup OGN Supermatch 2019, PJS Winter Invitational 2019

Predator League Qualifiers, in anticipation of the 2020 Asia League finals to be held in February, were held in India, Japan, Malaysia, the Phillippines, Taiwan, and Vietnam. The Seoul Cup OGN Supermatch 2019 was the largest single event of the month.
---
Be sure to check out last month's rankings for comparison, our weekly Twitch rankings, and to follow us on Twitter and LinkedIn for all the latest blogs, announcements, and game marketing news from the team at GAMESIGHT!