Year in Review: Esports in 2019
What were the biggest esports and competitive events of 2019? Let's dive in.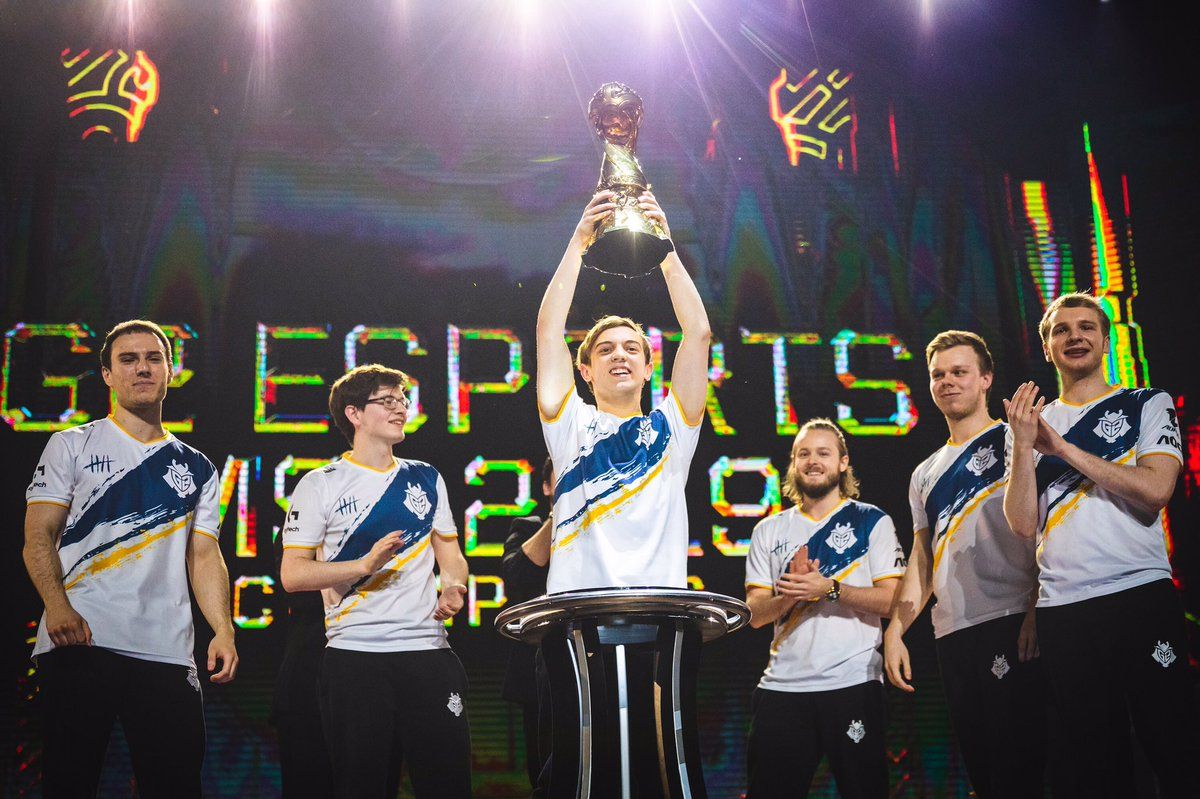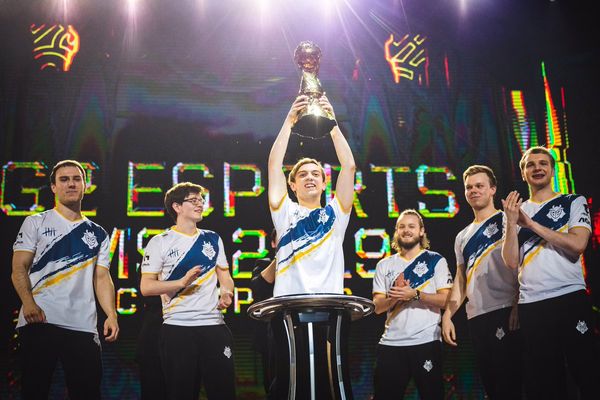 So, what were the biggest esports and competitive events of 2019? Let's dive in.
We're now weeks into the new year, and looking back, it's clear that 2019 was the biggest year, by far, in the history of esports. In many ways, it was the year in which competitive gaming truly came into its own, with enormous cash prizes and record viewership totals becoming a constant fixture in the space. With that in mind, we think it's important to take a look back at some of the biggest stories of the year, to draw attention to the games and events that made last year so special.
Jump to top esports events of 2019.
---
Top Esports of 2019

League of Legends
League of Legends had, in many respects, the biggest year of any title on Twitch, with it consistently ranking as the most watched title on the platform from week to week. Much of that success can be attributed to the continued success and growth of its competitive scene, a diverse and international landscape of 13 domestic leagues, worldwide, all with their own events and tournaments held throughout the year, in addition to the international events, like the Mid-Season Invitational and the World Championship, the latter of which we'll discuss below.
Most of the game's international competitions are broadcast on the official Twitch channel of Riot Games, which carried many of the most watched streams of the year. In 2019, it hosted two broadcasts that reached at least 500,000 concurrent viewers, twelve streams of at least 300,000, and an incredible 106 to reach at least 100,000. None of this includes the viewership accrued by domestic competitions, of which at least five -- LCS, LCK, LPL, Garena Taiwan, and the CBLOL -- regularly hit peaks of at least 50,000 viewers. All of these leagues continue to grow, and together they make up one of the most engaged and dedicated competitive communities in all of gaming. Collectively, they made 2019 the biggest year ever for League of Legends, and there's no reason to think it won't happen again in 2020.

Counter-Strike: Global Offensive
Counter-Strike: Global Offensive has remained one of the most important games in all of esports since its debut in 2012, and even before, during the lifespan of its predecessor, Counter-Strike: Source which has been around since 2004. With that long history it has firmly established itself as one of the competitive gaming scene's foundational titles. It enjoyed another successful year thanks in large part to its participating leagues and organizers, chief among them being the ESL Pro League and StarSeries & i-League tournaments.
The Twitch channel for the official ESL Pro League hosted 125 streams in 2019, with the two highest performing reaching peak concurrent viewership totals of 558,000 and 461,000, respectively. In total, it hosted four streams that reached at least 250,000 concurrent viewers, and sixteen streams to reach at least 100,000. In addition, Starladder's english-language channel reached totals of at least 300,000 viewers twice, and surpassed 100,000 viewers fourteen times. Neither of these channels, mind you, hosted the game's most watched event of the year, the Kawotice Major organized by Intel Extreme Masters, further detailed below, and there are also additional events, like the FACEIT Esports Championship Series, that further fill out the game's expansive competitive community. There are some titles that rely on a constant stream of improvements, updates, and even sequels to stay relevant or keep their communities engaged, but CS:GO has nearly two decades, now, under its belt of letting the game and its competitors speak for themselves. 2019 was just another in a long string of successful years for the squad-based shooter.  

DOTA 2
The competitive scene for Dota 2 is built around 'The International,' a grand tournament at the conclusion of every season that pits the best teams against each other for increasingly record-breaking prizes. The original iteration, back in 2011, was the first esport event to feature a more than $1 Million prize pool, a number which has ballooned to over $34,000,000 for the most recent event. The rest of the year, competitors participate in a series of associated tournaments, called the Dota 2 Pro Circuit, with the results determining who is ultimately invited to the big show for the largest prizes. 2019 hosted nine souch tournaments in seven countries, with organizers including PGL, ImbaTV, Starladder, Dreamleague, One Game Agency, Mars Dota League, EPICENTER, and others.
But, while these events do a great job keeping Dota 2 in the spotlight throughout the year, it's The International that makes it, once more, one of the biggest games in the esports space. We discuss that event in greater detail down below, but suffice to say that it was, once again, one of the biggest gaming events of the year, and further solidified the title as one of the most important in the competitive space.

Overwatch
Overwatch's competitive scene differs from most others, with it following in the footsteps of traditional sports by establishing franchises in different cities and countries, like the 'Dallas Fuel' and the 'Seoul Dynasty.' Much like the NFL or NBA, these teams are organized into divisions, with a regular seasons determining division winners and wild-card entries for the playoffs, where they're joined by the winners of a play-in tournament and compete for the league championship. This structure has made the Overwatch League more accessible to newcomers than some other events and tournaments, giving them a local team to root for in a format they're used to. The results have been outstanding, with the so called OWL landing traditional broadcasting deals with ESPN, Disney, and ABC, alongside one of the most diverse and dedicated populations of viewers in the competitive gaming space.
In 2019, Overwatch had one of the most consistent audiences in all of esports. Of the 108 streams broadcast on the league's official English channel, 62, or more than 57%, reached at least 100,000 simultaneous viewers, while it failed to reach at least 70,000 only eight times. Only League of Legends had more competitions reach larger audiences.This kind of reliable viewership is a result of this more traditional approach to building an esports organization, and it empowering not just the league but individual teams and competitors to earn die-hard fans. It's a league that continues to grow and just wrapped up its most successful calendar year, ever. Continued success in 2020 seems like a safe bet.

Fortnite
Fortnite may be the biggest game on the planet, with a level of cultural ubiquity that is unmatched by any but the most successful franchises, amongst games or otherwise, but it had yet to truly establish an official competitive scene, entering 2019. Though it's a competitive game, much of its success in streaming has sprung from the drama of individual matches and player interactions, not in grand tournaments or professional leagues. Epic Games clearly decided it was time to change things, and 2019 saw the title's first major forays into the space, and while it still doesn't host enough competitive events to establish a year-long community, its limited steps into the space were incredibly successful, with one, the Fortnite World Cup, being one of the biggest events of the year. We'll discuss that event in further detail below, but it's important to note that it alone pulled in enough viewership to make Fortnite one of the most watched esports of the year, and given it was only a three day competition, that's a spectacular accomplishment. No game has established itself in the zeitgeist as Fortnite has, and the success of this single tournament should serve as notice that, once it establishes a formal competitive scene, it will quickly emerge as one of the largest and most important  in the space. It's merely a matter of what that might look like, and when a plan of action is put in place to make it a reality.  
---
Top Esport Events of 2019

Fortnite World Cup - July 26th - 28th
1.3 Million Concurrent Viewers
22.7 Million Hours Watched over 2 Days

In a year of record-breaking, the Fortnite World Cup was one of the first events to hit a new all-time mark, when it reached 1.3 million concurrent viewers on Twitch, 2.3 million including YouTube. These numbers, according to Epic Games, made it the most-watched competitive gaming event outside of China in history, and didn't include the myriad additional viewers watching through the game client itself, social media platforms, and other streaming services, or the sold-out live crowd of nearly 24,000. This was an enormous moment for the game, with the event receiving coverage from traditional press and news outlets, and further establishing the game's brand, even outside the gaming space. Its winners were even featured on ESPN. If Fortnite was able to organize multiple events of this caliber each year, it would quickly become one of the biggest games in the competitive space. This has yet to occur, but the 2019 World Cup may eventually be remembered as just the first step towards what became a dominant esports presence.

League of Legends Worlds - October 10th through November 10th
1.7 Million Concurrent Viewers
138 Million Hours Viewed over 40 Days

Just months after the World Cup, its record for concurrent viewership on Twitch was shattered when the finals of the 2019 League of Legends Worlds competition pulled in 1.7 million simultaneous viewers on Twitch. According to developer Riot Games, the game was broadcast in 16 languages across more than 20 platforms,  which collectively reached a peak of 44 million concurrent viewers. In a year with many hot new games surging up the charts, and most of the regular juggernauts still growing their enormous audiences, this moment clearly established League of Legends as still being being the top dog in the world of esports. It's competition will only increase, but the classic MOBA is clearly up to the challenge.

Dota 2 The International 2019 - Main Event August 19th - 25th
1.1 Million Concurrent Viewers
89 Million Hours Viewed over 10 Days

Not to be outdone, Dota 2 broke its own record for the fourth consecutive year, with The International 2019 sporting a completely unprecedented $34 million prize-pool, a full 9 million more than the previous event. This enormous number is a result of the tournaments novel strategy of crowd-sourcing each year's prize via sales of the game's yearly battle-pass, with 25% of sales going into the pool. But, that money isn't just a novelty, it represents the level to which players feel connected to the game's competitive scene. Each year, players are excited to break the record from the previous tournament, and when the actual event comes around they get to fee responsible for the event's enormous stakes. Their invested in a way most competitive titles don't enjoy, because their individual play and patronage connects them to the event. That's part of what makes The International one of the biggest events in gaming, every year.

CS:GO Katowice Major 2019 - Champions Stage February 28th - March 3rd
845,000 Concurrent Viewers
53 Million Hours Viewed over 18 Days
While it does have a popular professional league in the form of the ESL Pro League, the biggest events of the year for Counter Strike's competitive scene are its Major Tournaments, events with prize pools of at least $1 million and sponsored by Valve. 2019 saw two such tournaments, with the Katowice Major, hosted by Intel Extreme Masters, accruing the most substantial viewership. The international nature of the game's following was on full display, with competitors hailing from all around the world, including countries like Finland, Brazil, Ukraine, Hungary, Jordan, and many others. It's that world-wide footprint that keeps Counter Strike among the top games in the competitive ecosystem, and what made this tournament one of the most viewed events of the year.


Overwatch League
62 Streams with 100,000+ Concurrent Viewers
5 Languages
Ok, we're cheating a bit here, in that it's a league season as opposed to a single event, but it remains true that the Overwatch League is one of the premier competitive organizations in all of esports, and the incredible consistency with which it reached a large audience in 2019 earns it a spot on this list. As discussed above, only eight of the leagues 108 streams this past year failed to reach at least 70,000 peak viewers, and it reached at least 100,000 more than half the time. The league's numbers on Twitch are much like one of the larger events noted above, just distributed throughout the year. In the discussion of the most successful esports organizations, you can't leave out Overwatch, and that's why the league was one of the biggest gaming competitions of 2019.

Go back to top esports of 2019.

---
Check out our breakdown of 2019's fastest growing games on Twitch. Also, be sure to follow us on Twitter and LinkedIn for all the latest blogs, announcements, and game marketing news from the team at GAMESIGHT!