#Top5OnTwitch for December 7th -13th
Which games are rising on the Twitch charts? Which streamers are dominating the most popular titles? Check out our official rankings!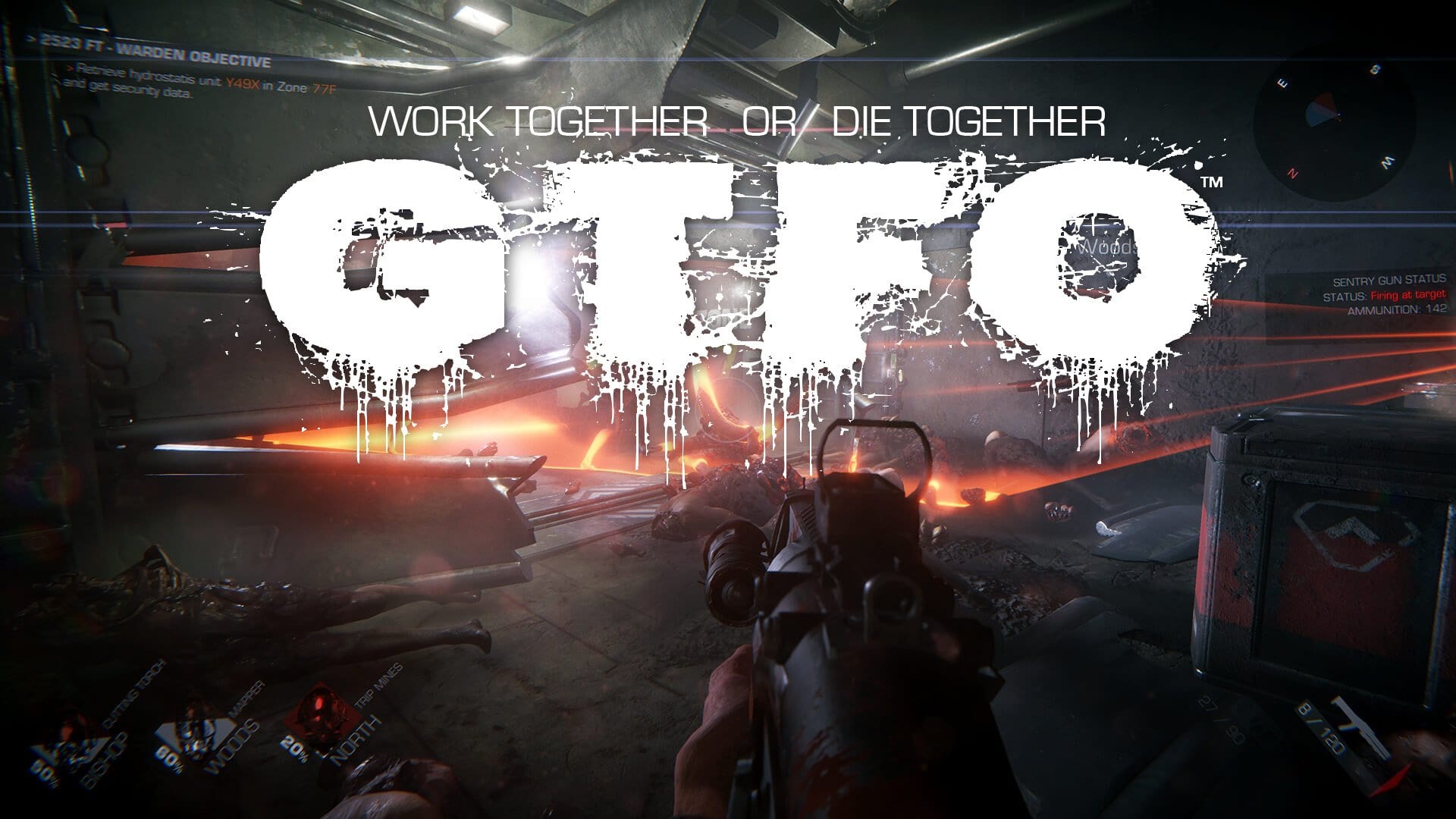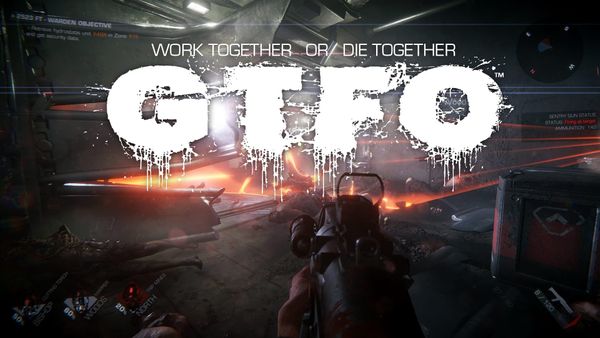 Which games are rising on the Twitch charts? Which streamers are dominating the most popular titles? Check out our official rankings!
Note: The following rankings are based on a combination of both gross and percentage change to viewership and total streams. As such, dominant and stable titles near the top of the charts will not always, or often, appear. Check out last week's numbers to compare.
Graphs for Top Rising titles show previous two weeks for context.

---
Top Five Rising Titles

1. Path Of Exile
Increase Viewership: 2,434,686 Hours (342.03%)
Increase Channels: 4098 Creators (158.89%)
Path of Exile has long served as one of the best examples of what a free-to-play game can achieve, both in general and on Twitch, keeping audiences engaged since its release in 2013 through a constant stream of updates, improvements, and community events.  This week, the game's ninth expansion, Conquerors of the Atlas, was released on the final day of our rankings period, and as you can see above it resulted in a massive spike in viewership, with a peak of nearly 140,000 concurrent viewers, compared to previous days 20,000. That massive expansion of its Twitch presence was enough to make it the fastest rising title on all of Twitch.
Featuring a new storyline, five new bosses, updates combat and customization mechanics, new items and challenges, the update is massive, and it's a perfect example of the kind of ongoing support a game requires, particularly if it's free-to-play, to establish and maintain a strong community of players, streamers, and viewers. Each of the game's expansion doesn't just introduce a new storyline to consume, they completely reinvent the endgame, and provide brand new open-ended challenges players can tackle for hours and hours. The team at Path of Exile knows its audience so well, and is so plugged in to their own community, that they can deliver updates and expansions that truly reinvigorate the game and bring players back in huge numbers.
Path of Exile 2 was announced in November via a surprise announcement, excitement within the community is at an all-time high. The team isn't sitting on their hands in the meantime, though, and this week they took advantage of that hype and were rewarded with the top spot in this week's rankings. Congratulations to everyone at Grinding Gear Games.
2. Shovel Knight
Increase Viewership: 73,860 Hours (543.63%)
Increase Channels: 619 Creators (754.88%)
The final campaign of the Shovel Knight Saga, King of Cards, was released on December 10th. While each entry in the series is available individually, they are all collected within the same category on Twitch, and the four distinct titles together make up what is now called Shovel Knight: Treasure Trove as a single title, along with the multiplayer component, Shovel Knight Showdown, which was also released on the same day. As such, we're including it alongside our other returning titles, as opposed to the new releases.
This was the culmination of what has been a six-plus year journey for Shovel Knight, which began as a Kickstarter project way back in 2013. It's come such a long way in large part due to its dedicated fanbase, who have continued to return to the title, again and again, and support it in every way they can. It's a phenomenal example of what can be accomplished when you listen to your audience, and serves as a satisfying culmination of what has been an incredible journey. You don't need to build a massive sandbox or a multiplayer extravaganza to succeed on Twitch, and mightily. Shovel Knight proves it yet again.
3. Black Mesa
Increase Viewership: 75,415 Hours (327.84%)
Increase Channels: 371 Creators (224.85%)
Black Mesa, Crowbar Collective's third-party remake of the original Half-Life, has been in some sort of production for fifteen years. This week, for the first time, it was playable in its entirety as a public beta, and that pulled in significant Twitch viewership as fans were excited to dive into the game's final segment, the planet Xen, as both players and viewers. It seems as if, after a long and fabled hiatus, Half-Life may be poised to have a resurgence, with Half-Life: Alex only a few months away, and rumors of other new entries in the series on the horizon. If anything, this level of success for the finished remake, already a game not really built for streaming, shows just how much appetite for the series remains. Even the release of just the final segment of a third-party reimagining has enough juice to become one of the fastest rising titles on the platform. It's an exciting moment for fans, and a likely sign of things to come.
4. Detroit: Become Human
Increase Viewership: 79,758 Hours (332.67%)
Increase Channels: 802 Creators (133.89%)
Detroit: Become Human launched in April of 2018 as a PS4 exclusive, but this week it finally crossed over to the PC, hitting the Epic Games Store on December 12th and immediately seeing an enormous spike in viewership and participating creators. Following in the footsteps of other Quantic Dreams games like Heavy Rain and Beyond: Two Souls, the title is a narrative experience from top to bottom, focusing on delivering a cinematic experience complete with performances from mainstream actors, dialogue choices, quick time events, and a deep and engrossing story. While that doesn't exactly sound like the sort of game that dominates the Twitch charts, it's massively appealing to variety streamers and other creators who like to experience a more diverse array of games and experiences. As a former console exclusive, there are many audience members who haven't yet seen what the game has to offer, and that means audiences are happy to experience the story, for the first and likely only time, with their favorite creators. The results speak for themselves.
5. Anno 1800
Increase Viewership: 126,744 Hours (330.97%)
Increase Channels: 338 Creators (135.74%)
Supporting a strategy or management simulation title on Twitch entails the same thing as supporting its players: a steady stream of updates featuring new content. Anno 1800 jumped back up the Twitch charts this week by doing just that, with 'The Passage,' the game's third DLC, was released on December 10th, visible above as the largest spike in overall viewership. In addition to introducing a new arctic environment in which to play, and all the challenges it brings with it, the latest addition also introduces a new co-op mode, along with myriad quality-of-life changes, new quests, items, and tons more. It's drawn many players back, and with them come viewers on Twitch. It's exciting to see the game still maintaining its solid presence on the platform, well into its first year.
---
Top Five New Releases

1. GTFO
Total Viewership:  773,787 Hours (41st Overall)
Total Channels: 3068 Creators (65th Overall)
GTFO was first made available to play two weeks ago, where what the developer called a brief 'beta' was played by over 1200 streamers and accrued more than 30,000 hours of viewership in just a single day. This week, it was unveiled on Steam Early Access, and the cooperative horror shooter was the runaway winner of the top spot in this week's rankings of the fastest rising new releases on Twitch. Featuring teams of four players who must explore a vast underground complex and search for a means of escape as hoards of monsters rain down on them, GTFO clearly follows in the footsteps of Left 4 Dead, providing a similar experience and gameplay loop to the classic Valve shooter. The latter title was a long-running hit on Twitch, with its different-every-time gameplay, tense and terrifying scenario, and interactions with other players making it an ideal content-creation machine. GTFO leverages the same attributes in creating a new experience tailor-made for streamers and content creators.
The result was big viewership numbers from some of the larger channels on Twitch. Creator LIRIK led the pack, accruing nearly 100,000 hours of total viewership via a single four hour stream, while he was followed by alanzoka (92,000 hours), YoDa (50,000 hours), and BlackUFA (44,000 hours). In total, twenty creators managed to reach at least 10,000 hours of viewership, which is a healthy collection of top creators with which to start its journey through early access. And, beyond those major contributors, there remain thousands of additional creators filling out the foundation of what should grow into the game's community. All in all, this has been a stellar debut for GTFO, and we're excited to see how it develops in the weeks and months ahead.
2. Boneworks
Total Viewership: 259,745 Hours (78th Overall)
Total Channels: 2034 Creators (87th Overall)
For the first time since we began our weekly rankings near the beginning of the year, a VR title is one of the top performing new releases on Twitch, as Boneworks, a narrative shooter leveraging myriad new techniques and technologies to deliver one of the most immersive action ever created for the fast growing platform. Developed and published by Stress Level Zero and released via Steam, the long-awaited game wears its love for the Half-Life and Portal series on its sleeve, both in tone and style, but it's the actual gameplay technology on display that is the main draw, which enables physics based interactions with weapons, enemies, and environments that truly pull players into the game world.
That is attracted over 2000 creators in its first week is especially impressive considering that virtual reality remains a small niche on Twitch and in content creation in general. When broadcasting a traditional game, players and audiences share the same view of the action, but that's impossible with VR headsets. The image a viewer sees, a small window into the game world which bobbles up and down with every movement of the player's head, can be like watching a play through a telescope which you don't control; creators who specialize in VR try to keep their heads steady as they play. An alternative does exist in a so-called 'mixed-reality' stream, wherein creators stream the game from a third-person perspective, using a greenscreen to superimpose their image over the digital avatar, as in the image of a BeatSaber stream, below, empowered by the LIV streamer kit.
Boneworks, though, doesn't feature mixed-reality support, as far as we can tell. That means that it managed to reach these impressive numbers exclusively via that tighter first-person view. Within the VR community, it was clear that the team at Stress Level Zero were building something special. But I'm not sure anyone was expecting it to be as entertaining to viewers on Twitch as it has been to this point. It's managed to overcome the many obstacles that stand in the way of VR titles on the platform to emerge as one of the fastest growing new titles on all of Twitch, a feat which no other such game has achieved, and it will likely remain that way at least until Half-Life: Alex hits next spring. Congratulations to the team.  
3. Mechwarrior 5: Mercenaries
Total Viewership : 390,298 Hours (63rd Overall)
Total Channels: 1054 Creators (155th Overall)
The first single-player entry in the vaunted Mechwarrior series since 2002 emerged this week as an Epic Games Store exclusive, and accrued the second-largest overall total viewership of any new title on Twitch, finding itself in the second spot only due to its smaller number of participating creators. Over 130,000 of those hours came from just one channel, CohhCarnage, while the next largest contributor was DansGaming at nearly 28,000, and just six streamers accrued more than 10,000 hours overall. So, while that stable of contributors is somewhat topheavy, there remains a substantial foundation of further creators accruing significant viewership, approximately 165,000 hours across the remaining 1048 channels.
That substantial number of streamers hosting what tend to be smaller broadcasts is what we would tend to expect out of a long-quiet series focusing on tactics, preparation, and intense simulation. Mechwarrior is a cerebral, complex, and deep series in terms of gameplay, with players customizing and maintaining their mechs, swapping out weapons and components, spending as much time preparing for fights as engaging in them. That, combined with its status as a beloved series from an earlier era of PC gaming, makes it a niche title, but one with a preexisting fan-base and audience. That means that, while it may not have attracted the site's top broadcasters, its pulled in its own community, and has quickly established a solid foundation upon which to build as the game grows. Will it? Time will tell. But, for now, its performance lands it at the top of this week's rankings.
4. Last Year: The Nightmare
Total Viewership: 258,085 Hours (79th Overall)
Total Channels: 979 Creators (164th Overall)
Asymmetric survival horror is always a solid bet on Twitch, and this week it was developer and publisher Elastic Games taking advantage, with their 90s themed Last Year: The Nightmare scaring its way to a top spot as one of the fastest growing new titles in streaming. Pitting teams of five players, high-school students, against one of several killers called 'Fiends,' which are "inspired by classic horror stories." With gameplay reminiscent of another long-running hit on Twitch, Friday the 13th, the game moves the action to a highschool at night, and tasks the student players with undertaking a series of challenges throughout the map to achieve victory, emphasizing teamwork.
Titles like this are seemingly built for streaming. They're multiplayer, with all the opportunities for collaboration, evergreen content, and novel player interactions that entails, and they're open ended, with every individual round playing out a little differently. And, of course, they're scary, and there are few things audiences enjoy more than seeing their favorite creators jump in their chairs. When these titles are well built, and, more importantly, properly supported over time, these games are something creators can always come back to for something new, even if it's just the ramblings a random teammate. Indications are that Last Year is doing something right, with a top-100 performance in terms of viewership for the week. That, plus a healthy number of participating creators, has the title off to a great start. We look forward to seeing whether the developer can maintain this momentum with a solid long-term schedule of content drops.  
5. Transport Fever 2
Total Viewership: 237,593 Hours (86th Overall)
Total Channels: 848 Creators  (188th Overall)
Transport Fever 2 is the follow up to its 2016 predecessor, and is a deeply detailed management and simulation game focusing on, of course, transport. Players build roadways, railways, airports, harbors and seaways to establish their own transportation empire. Bearing similarities to other management sims like Sim City, Cities Skylines, and Tropico, it boasts many of the features that made those titles niche hits on Twitch. City-building and management series don't have the ceiling of multiplayer action games or other AAA titles, but they do have dedicated audiences of players, streamers, and viewers, the latter of whom often go to Twitch specifically to enjoy these slower, more thoughtful experiences. That's why this game's initial success, modest but absolutely impressive, can be counted as a goal achieved. It's certainly earned its spot as one of the top five fastest growing new releases in streaming.
---
Top Five Most Viewed Overall

1. League Of Legends
Total Viewership: 19,080,589 Hours (+8.00%)
Total Channels: 98,953 Creators - (+9.06%)
Top Five Channels by Total Viewership
1. Solary - 706,637 Hours
2. loltyler1 - 628,440 Hours
3. Handongsuk - 573,648 Hours
4. YoDa - 552,699 Hours
5. Riot Games (Official) - 442,797 Hours

2. Fortnite
Total Viewership: 14,884,860 Hours (-18.6%)
Total Channels: 184,600 Creators (-3.54%)
Top Five Channels By Total Viewership
1. Tfue - 1,380,194 Hours
2. SolaryFortnite - 575,294 Hours
3. NICKMERCS - 561,980 Hours
4. Rrfreshasian - 369,231 Hours
5. TimTheTataman - 327,221 Hours
3. Counter-Strike: Global Offensive
Total Viewership: 11,021,119 Hours (-5.91%)
Total Channels: 58,515 Creators (+0.89%)
Top Five Channels by Total Viewership
1. ESL CSGO - 2,482,845 Hours
2. CSRuHub - 709,814 Hours
3. Gaules - 672,745 Hours
4. BLASTProSeries - 651,361 Hours
5. btscsgo - 638,063 Hours
4. Grand Theft Auto V/Online
Total Viewership: 8,600,084 Hours (+5.52)
Total Channels: 30,944 Creators (+12.67%)
Top Five Channels by Total Viewership
1. Lord Kebun - 719,029 Hours
2. dasMEHDI - 421,300 Hours
3. RatedEpicz - 239,296 Hours
4. Vader - 227,134 Hours
5. RebirthzTV - 202,284 Hours

5. Hearthstone
Total Viewership: 6,792,067 Hours (+8.76)
Total Channels: 9022 Creators (+26.68%)
Top Five Channels by Total Viewership
1. nl_Kripp - 1,016,540 Hours
2. Thijs - 422,134 Hours
3. SilverName - 403,267 Hours
4. SolaryHS - 393,870 Hours
5. RduLIVE - 309,327 Hours

---
Check out last week's numbers to see how things have changed. Also, be sure to follow us on Twitter and LinkedIn for all the latest blogs, announcements, and game marketing news from the team at GAMESIGHT!