#Top5OnTwitch for February 1st - 7th
Which games are rising on the Twitch charts? Which streamers are dominating the most popular titles? Check out our official rankings!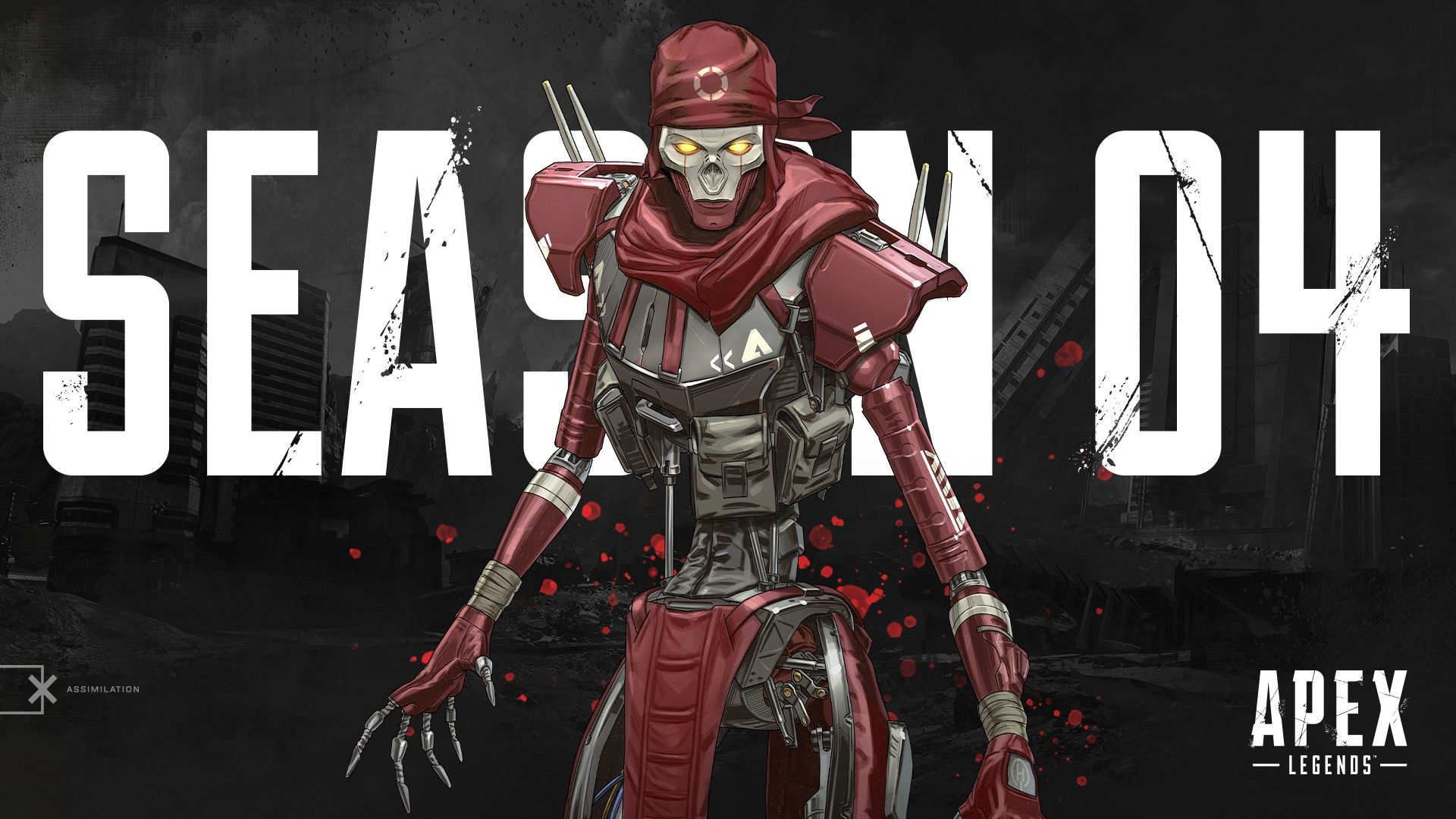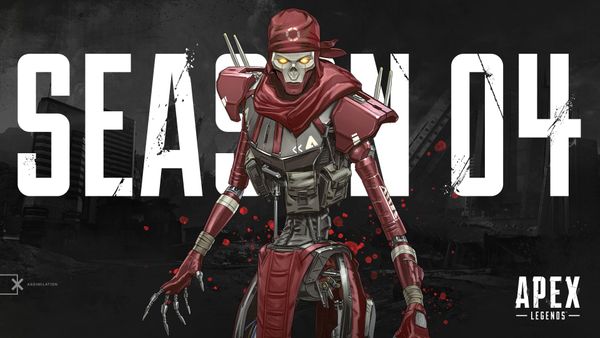 Which games are rising on the Twitch charts? Which streamers are dominating the most popular titles? Check out our official rankings!
Note: The following rankings are based on a combination of both gross and percentage change to viewership and total streams. As such, dominant and stable titles near the top of the charts will not always, or often, appear. Check out last week's rankings.
Graphs for Top Rising titles show previous two weeks for context.
---
Top Five Rising

1. Apex Legends
Increase Viewership: 3,889,227 Hours (111.64%)
Increase Channels: 31,602 Creators (44.03%)
The fourth season of content for Apex Legends launched on February 4th, and immediately the battle royale shooter, one of the biggest new titles of 2019, surged back up the Twitch charts, enjoying the largest increase in participating streamers of any title on the platform, and it wasn't even close, with the next best total belonging to Bioshock: The Collection at approximately 4300 broadcasters. It also had the second largest increase in total viewership, with only Counter-Strike: Global Offensive accruing more.
New content is the lifeblood of liveservice titles, and Apex has leveraged a punctuated schedule of large, extensive updates into repeated stays at the top of the charts. When it first emerged last February, the title was even outpacing Fortnite, and while that kind of success didn't prove to be sustainable, it has since found itself comfortably and consistently one of the most watched titles in streaming. Meanwhile, it's strategy of seasonal additions to the game, in lieu of smaller but more frequent changes, stands in contrast to many of its competitors. It may not work for every title, but, once again, this latest return to the top-five indicates it's the right strategy for Apex.
2. Farming Simulator 19
Increase Viewership: 252,887 Hours (162.30%)
Increase Channels: 4141 Creators (85.22%)
Single-player titles can benefit from new content as much as any multiplayer or liveservice game, and this week it was Farming Simulator 19 that took advantage, as it saw the release of its Platinum Expansion, which brings 35 new CLAAS brand vehicles to the agricultural simulation. It's more than 4100 new participating streamers was the third largest increase on all of Twitch, comfortably landing it in the number two spot of this week's rankings.
It's easy, in today's landscape of megahit esports titles and online shooters, to overlook the smaller but extremely dedicated communities that have assembled around more niche titles. The simulation genre has long been one of the most successful on Twitch, with the slower and more thoughtful gameplay providing ample opportunity to interact with an audience or leverage a creator's personality. This update, and the substantial increase in players in provoked, show just how substantial these 'smaller' communities are, and the impact they can have on a game's success. Congratulations to the teams at Giants Software and Focus Home Interactive on a stellar launch.
3. The Sims 4
Increase Viewership: 229,415 Hours (140.08%)
Increase Channels: 2097 Creators (54.20%)
In celebration of the franchises 20th anniversary, The Sims 4 was made available for free on EA's Origin platform, and has been free to PS Plus members for all of February. The former seems to have attracted a large number of new creators, with the nearly 2100 new broadcasters representing fourth largest such total on all of Twitch. Like Farming Simulator, The Sims is a slower title, with creators able to talk through their decisions and experiments with their audiences, and that facilitates quality streams amongst smaller, more personality-driven channels. This series, meanwhile, also taps into the power of nostalgia, particularly during this major anniversary, for all those gamers who have been enjoying the titles for the last two decades. The result is a return to the top five for the six-year-old title from EA and Maxis.
4. Phantasy Star Online 2
Increase Viewership: 125,597 Hours (2959.12%)
Increase Channels: 857 Creators (435.03%)
This is an interesting one. Phantasy Star Online 2 was first released in 2012, with the MMO only available in Asia. All this time later, though, a Western release is now imminent, exclusively for the Xbox One and PCs, and this week saw the beginning of its closed beta. Betas don't typically qualify for our rankings, but as this technically and more accurately a returning title, the resulting increase in attention on Twitch qualifies it for our top five, with its nearly 860 new streamers representing the eighth largest such increase on the entire platform.
Massively multiplayer RPGs perform strongly on Twitch, not necessarily pulling in the kinds of numbers you see from competitive titles, but carving out for themselves a stable and reliable community of dedicated broadcasters and viewers, the former of whom will often stream just that one game. Phantasy Star Online has the kind of specific appeal that could lead to that kind of success in the West, particularly if it's accompanied by a consistent schedule of content updates. In just one day of the closed beta, it already made waves. We look forward to seeing how it performs once it properly releases.
5. Bioshock
Increase Viewership: 11,854 Hours (48.00%)
Increase Channels: 4376 Creators (769.07%)
Data above is compared to the previous week's performance for the original Bioshock.

Rounding out our top five is Bioshock, which finds itself back in the spotlight thanks to the release of Bioshock: The Collection, which, appropriately, collects the three entries in the franchise and their DLC into one package. The resulting increase in players was the second largest of any title on twitch. Rereleases are certainly in vogue, and with updated visuals, it represented an opportunity for new players to get their hands on the classic titles, and old players to experience them again. The lack of corresponding increases in viewership shows that it hasn't necessarily been a big draw for audiences, but in terms of players, this new release was enough to make the game one of the fastest rising titles on the platform.
---
Top Five New Releases

1. Granblue Fantasy: Versus
Total Viewership: 829,631 Hours (36th Overall)
Total Channels: 1764 Creators (131st Overall)
Granblue Fantasy: Versus is a fighting game based in the universe of Arc System Works's Granblue Fantasy series, which also features a side-scrolling story mode continuing the series's story. Featuring a roster of classic characters, along with a promised schedule of DLC fighters, the title launched exclusively in Asia on February 6th, ahead of a North American and European release in March.
Considering it remains a region-specific release, for the time being, the over 1750 participating streamers is impressive, and a closer look at its top creators reveals an internationally diverse population of broadcasters. The title has launched closed betas in other regions, which is why the game's top channel is the English speaking Maxamillian_DOOD. The majority of streamers, however, broadcast in Chinese, Japanese, and Korean. This mix makes it interesting when trying to project forward to the game's Western release dates. Will the larger population of potential players yield even greater returns? Or, have the most significant Western creators already participated in the betas, and thus won't add as much energy when the game properly launches? We'll have to wait and see to find out.
2. Zombie Army 4: Dead War
Total Viewership: 381,033 Hours (66th Overall)
Total Channels: 1382 Creators (158th Overall)
The Zombie Army games are a violent, darkly comical spin-off of the Sniper Elite series, with previous titles leveraging the latter's mechanics to deliver a violent, tongue-in-cheek horror combat experience. But, while previous titles have been primarily single-player outings, Dead War shifts the focus to co-op, creating a sort of hybrid between the earlier games and Left 4 Dead and delivering an experience tailor-made for Twitch.
All of the best parts of its predecessors return, from the slow-motion x-ray kill camera to the wide variety of zombies and weapons, while also giving creators the opportunity to interact and collaborate with other creators and streamers. Streamers have recognized the opportunity, with the nearly 1400 creators broadcasting the game representing the seventh largest such increase amongst all titles, new or returning, on Twitch. This is a spectacular debut for the latest entry in a series that began as a small digression from another title, and has matured into a beloved franchise all its own.
3. Stoneshard
Total Viewership: 192,485 Hours (99th Overall)
Total Channels: 819 Creators (234th Overall)
Launched into early access on February 6th, Stoneshard is a turn-based RPG simulating the lives of medieval mercenaries in an open world. From an isometric perspective, players take on contracts and battle across an open world. A personal project from a very small studio, the game presents the depth and complexity of classic titles such as the Baldur's Gate series, appealing to fans of those more 'old-school' genres of games. It's over 800 creators represents the ninth largest increase or new population of streamers of any title on Twitch, demonstrating that there remains a significant appetite for single-player, story-driven games amongst the streaming community, particularly when it's presented with earnest respect and love for the genre's history. This all combined to make Stonshard one of the fastest growing new titles on the platform.
4. Scourgebringer
Total Viewership: 37,306 Hours (311th Overall)
Total Channels: 269 Creators (504th Overall)
Scourgebringer is a roguelite action platformer presented in a stylized pixel-art aesthetic, very accurately described in its trailer as a cross between Celeste and Dead Cells. Like the former, it's a punishingly challenging experience, which can be ideal for Twitch, giving creators the opportunity to tackle increasingly difficult obstacles with the support, or lack of support, of their fans. As an early access title still lacking much of its narrative, it still has a lot of room to grow, so it will be interesting to watch and see if it manages to attract more broadcasters as it develops. For now, it lands in the fourth spot of our rankings.
5. Monster Energy Supercross - The Official Videogame 3
Total Viewership: 6390 Hours (804th Overall)
Total Channels: 277 Creators (493rd Overall)
Rounding out this week's top 5 is Monster Energy Supercross - The Official Video Game 3, which finds itself in this last spot thanks to its healthy population of participating creators. The release schedule is picking up steam, now that we're fully into the second month of 2020, but there remains room in the latter parts of Winter for smaller titles to break into our rankings, and that's exactly what happened here, with its nearly 300 creators representing the fifth largest total of qualifying new titles on Twitch. As we move into March, we'll start seeing more and more larger releases from major studios and publishers, so it's important for more niche games to take advantage. Congratulations to the team at Milestone srl on doing just that.
---
Top Five Most Viewed Overall

1. League Of Legends
Total Viewership: 27,769,692 Hours (+8.42%)
Total Channels: 107,875 Creators (-1.81%)
Top Channels by Total Viewership
1. loltyler1 - 2,128,100 Hours
2. LCS - 1,139,526 Hours
3. LEC - 1,138,090 Hours
4. LCK Korea - 801,162 Hours
5. LCK - 801,162 Hours
2. World of Warcraft
Total Viewership: 14,735,294 Hours (+28.26%)
Total Channels: 32,111 Creators (-2.22%)
Top Channels by Total Viewership
1. Method - 5,730,829 Hours
2. limit_maximum - 2,432,636 Hours
3. Complexity - 1,274,065 Hours
4. Sco - 640,845 Hours
5. GingiTV - 266,758 Hours
3. Escape from Tarkov
Total Viewership: 12,483,448 Hours (-8.72%)
Total Channels: 31,454 Creators (+0.59%)
Top Channels by Total Viewership
1. summit1g - 3,133,593 Hours
2. Sacriel - 735,953 Hours
3. hanryang1125 - 492,186 Hours
4. LIRIK - 443,832 Hours
5. DrLupo - 401,182 Hours
4. Counter-Strike: Global Offensive
Total Viewership: 11,721,189 Hours (+51.09%)
Total Channels: 74,396 Creators (-0.27%)
Top Channels by Total Viewership
1. csgomc_ru - 1,617,980 Hours
2. BLASTPremier - 1,151,535 Hours
3. csgomaincast - 1,060,131 Hours
4. gaules - 937,395 Hours
5. ESL CSGO - 449,410 Hours
5. Fortnite
Total Viewership: 10,372,477 Hours (-5.47%)
Total Channels: 256,697 Creators (-5.18%)
Top Channels by Total Viewership
1. Tfue - 371,551 Hours
2. SypherPK - 302,449 Hours
3. TimTheTatman - 286,125 Hours
4. dakotaz - 267,332 Hours
5. NICKMERCS - 259,127 Hours
---
Check out last week's rankings, and our breakdown of 2019's fastest growing games on Twitch. Also, be sure to follow us on Twitter and LinkedIn for all the latest blogs, announcements, and game marketing news from the team at GAMESIGHT!