Lost Ark Has Second Largest Twitch Peak Viewership for a New Release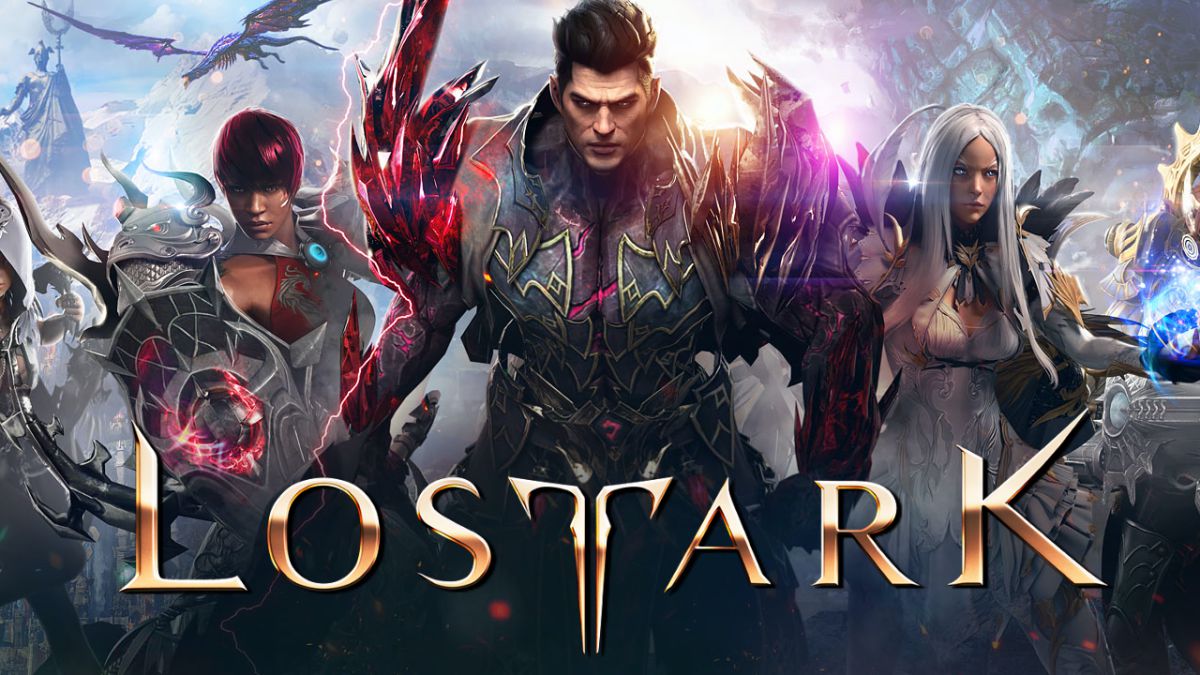 Another day, another hype train. The most recent east to west game port, Lost Ark, co-developed by South Korea companies Smilegate RPG and Tripod studio, hasn't even had it's official western release yet. But that hasn't stopped millions of players in Europe, the U.S., and Oceania from purchasing founders packs which grant 3-day early access to the game. Officially releasing on February 11th on Steam, the hype surrounding this free-to-play MMOARPG is astounding. Published for western release by Amazon Game Studios, Lost Ark puts you in control of your choice of several different character classes. Each class has up to 3 advanced classes that further refines your characters playstyle and moveset.
We usually like to wait until more data is available for a new release before analyzing the viewer numbers. However, considering just how much traffic the game is getting on Twitch, we opted to do a 48 hour data pull. We'll be analyzing the overall numbers and taking a peak at some of the most influential creators currently leading the hype train.
Behold.
---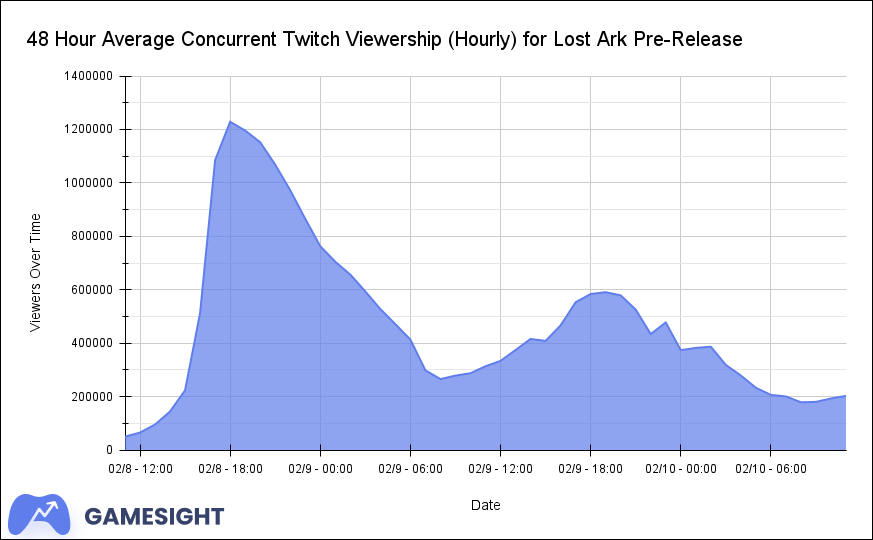 Total Hours Watched: 23.11 Million
Average Viewers: 471.5K
Total Streams: 71.8K
Peak Viewership: 1.28 Million
What this data means is that Lost Ark is absolutely BOOMING on Twitch. Its peak viewership is the second largest in Twitch history for a new release, just behind Valorant and just ahead of Cyberpunk 2077. In only 48 hours, it's logged 23.11 million total viewer hours. That is an absolutely staggering number. For reference, GTA V, the most watched game on Twitch, has had 29.6 million viewer hours in the past week. So at it's current pace, Lost Ark will surpass that number after its 3rd day. This launch is reminiscent of the hype that New World, another Amazon published game, received upon release; Reaching just over 1 million peak viewers back on September 28th in 2021.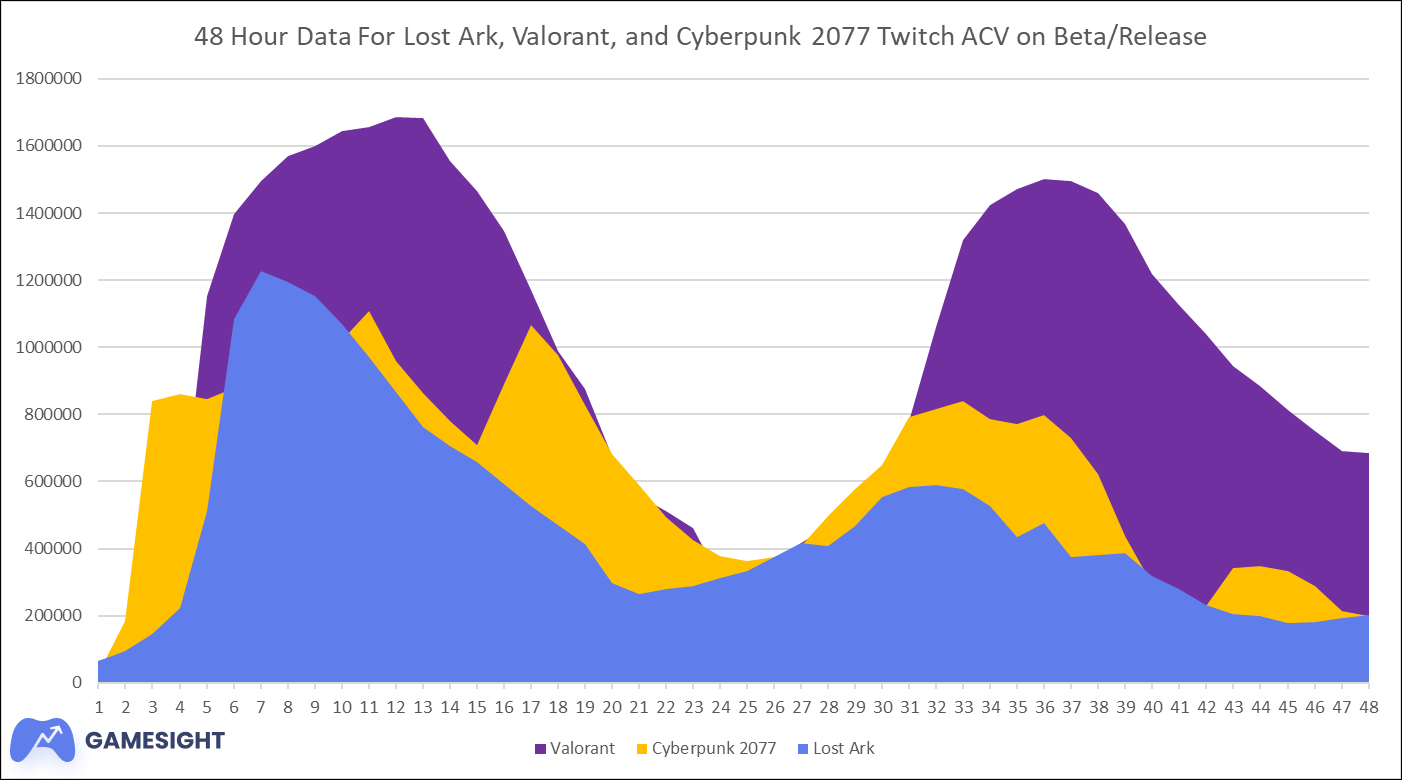 We can easily observe via the graph that viewership has started to level off after the initial first day hype train. But even its leveling off number, about 400,000 ACV, is still an absurdly large viewer count. It's important to remember that the game hasn't even officially launched yet and it already had over 500,000 concurrent players on Steam, 3rd highest behind Dota 2 and CS:GO. Once the free-to-play version launches on Friday the 11th, we can only imagine the numbers it can achieve both on Steam and on Twitch.
The anticipation for this game even brought the mighty Asmongold himself back. He often streams on his secondary account, zackrawrr, which takes on a different approach to streaming than the very unique Asmongold persona. The last time he streamed on the Asmongold account was on September 28th, for the New World release. As of the time of writing this, he's reached 2,883,412 viewer hours in just over 2 days, averaging 161,820 viewers. Once again reminding us that he is the king of streaming newly released games. The next 4 streamers with the highest total viewer hours are:

Fextralife with 1,802,557
elxokas with 941,878
Crown with 846,585
knekro with 830,656
---
About us
At Gamesight, we help PC and console marketers implement performance marketing techniques for their games. If you are seeking help setting up and measuring your campaigns, working with influencers, or would like to simply talk with us about this article, please reach out on our website!