Streaming Platform Comparision: Partner vs Affiliate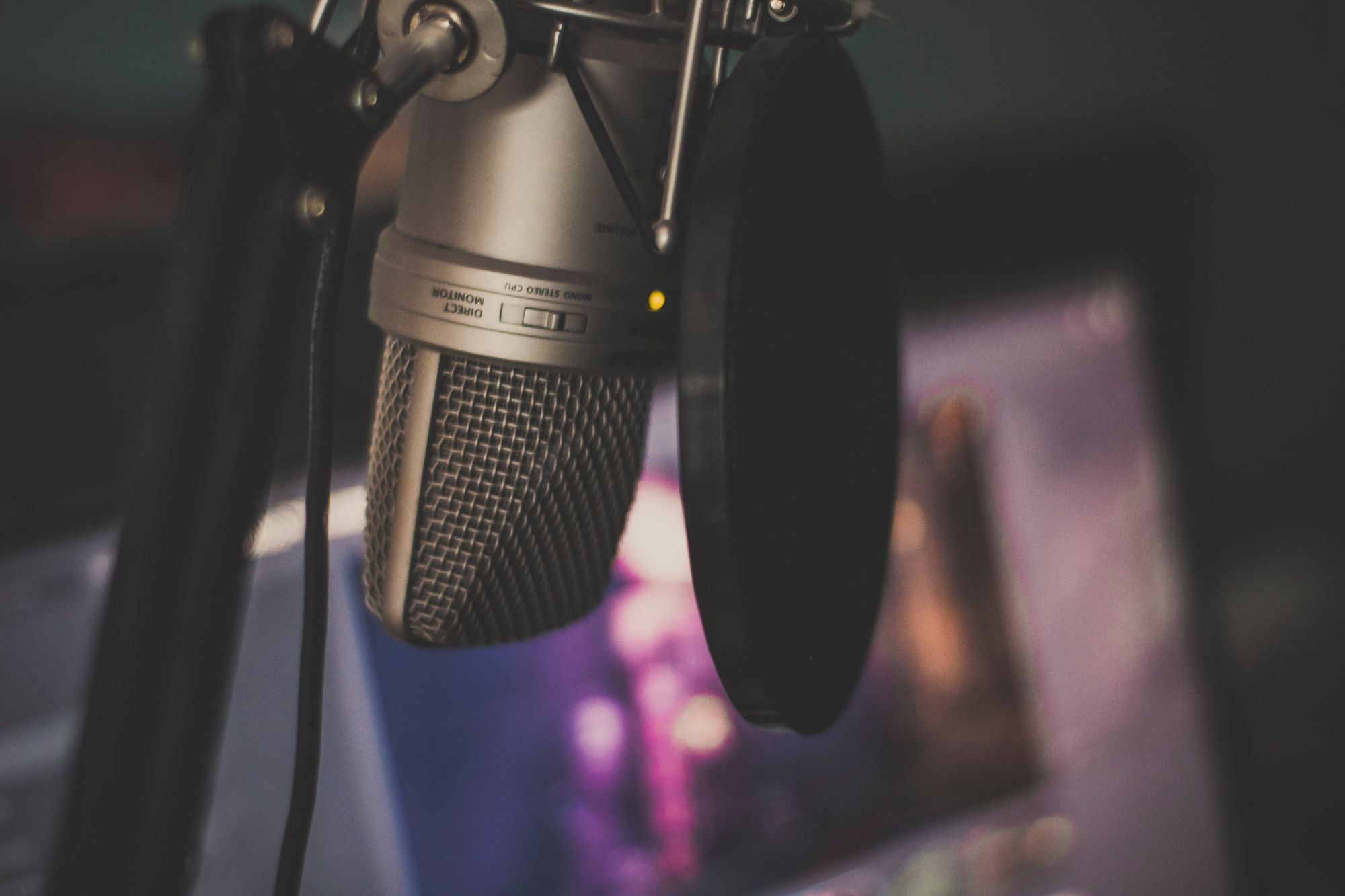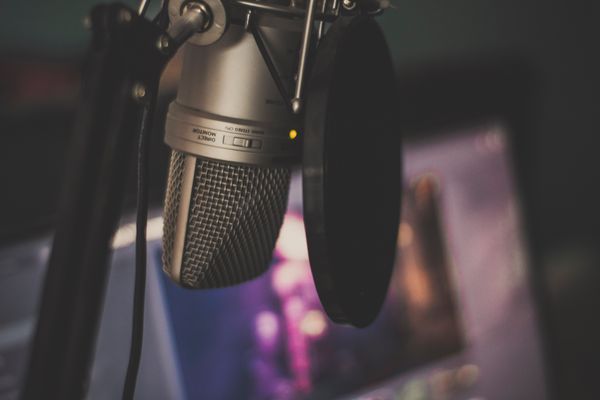 When it comes to live streaming and content creation, there are a few platforms that dominate the industry, and choosing the right option for your content, brand, and monetization goals can be difficult. Here we will cover the different programs available, requirements, perks, and monetization options for the 3 biggest players: Twitch, YouTube, and Facebook Gaming.
Platform Programs
For each platform, there is a vast difference between the perks that Partners will receive over standard, non-partnered channels and creators. One of the most consistent and desirable perks is the option to monetize your channel and start earning money for your content.
Most platforms will usually offer 2 levels of monetization programs, Affiliate and Partner, with Partnered content creators usually receiving a higher revenue share and more perks.

Program Requirements
Becoming an Affiliate or Partner on your platform of choice isn't as easy as just flicking a switch on your account. In order to partake in these programs, you will need to demonstrate some level of growth or have a previously established brand. As you may expect, the requirements for each platform vary.

You may notice in the above table that no requirements are listed for the Facebook Gaming Partnership program. This is because as of writing, there is no way to apply for Partnership. To be a Facebook Gaming Partner you must be discovered by Facebook, be in the Level Up program, and be continually producing good content. The only recent exception to this was during the shutdown of Microsoft's live streaming platform, Mixer, where Mixer Partners who produced gaming content were offered instant Partnership on Facebook Gaming if moving their channel to their platform.
Monetization Opportunities
With all programs, you're provided with several monetization options for your channel and content. These range from viewer paid subscriptions, game sales, ads, and virtual currency. Depending on the platform and the monetization program you're in, you can expect to see a difference in revenue share and CPM for ads. As your channel becomes bigger, you may also see that your revenue share is increased beyond the standard for that program. For example, bigger Partner channels on Twitch can see their rev share for subs increase to around 70/30 for all tiers, over the regular rev share listed below.
It's also important to note that your revenue share on these platforms doesn't change between desktop and mobile purchases on your channel. Companies such as Apple can take up to 15% revenue share on mobile in-app purchases, which is either added to the cost to the viewer during mobile purchases, or is taken from the platform's revenue share. Below you can find an overview of the monetization options available for each program.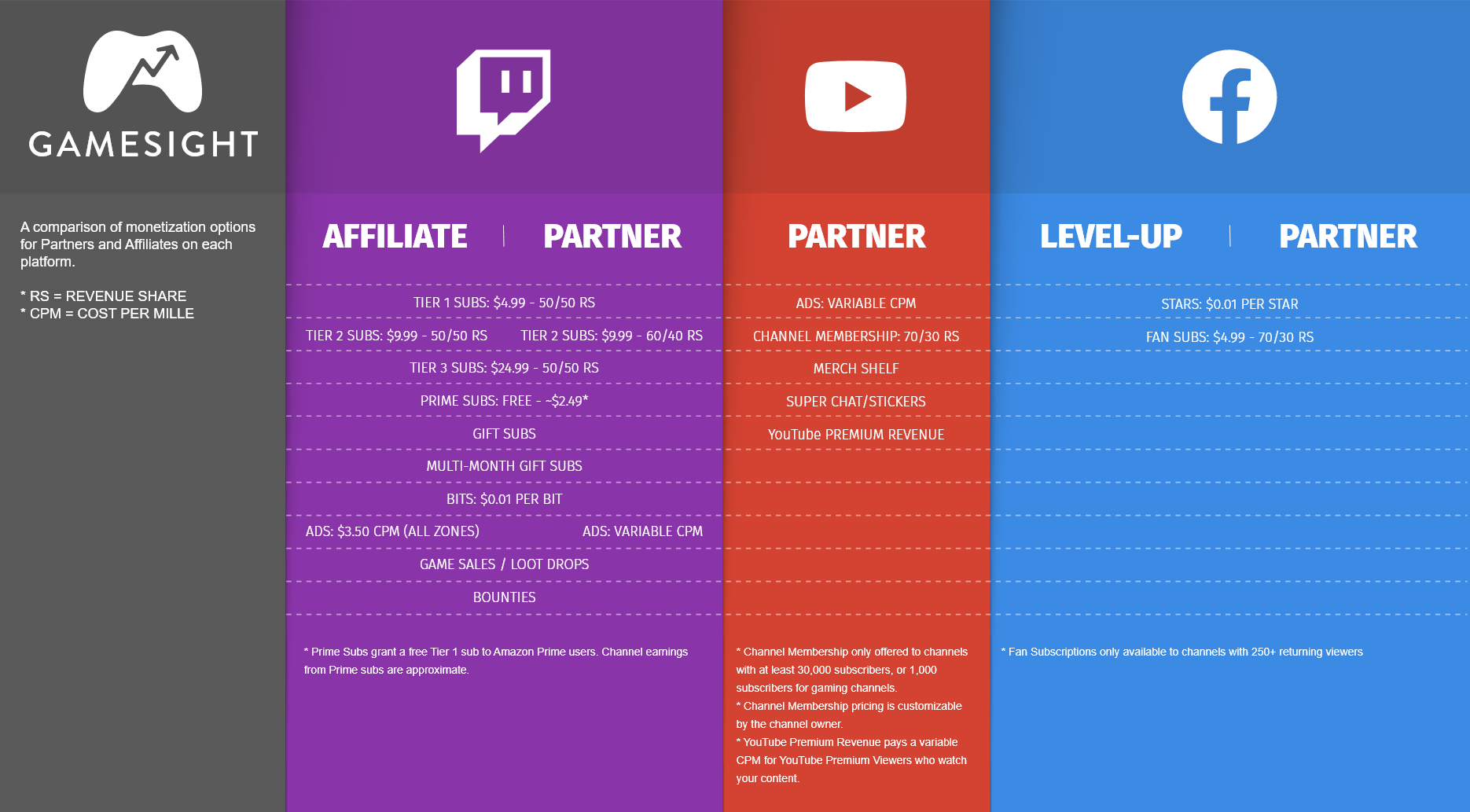 Payout Rates
Payout rates are handled slightly differently on each platform. For the most part you'll only receive a payment when you hit a minimum threshold of $100, however, for YouTube, this varies depending on your currency; for example, in the UK the minimum payment threshold is £60. How long it takes to receive payment also differs between each platform. Twitch and Facebook Gaming use Net15/30, which means you'll receive payment 15/30 days respectively, after the month ends. With YouTube, you'll typically see your earnings appear in your AdSense account between the 10th and 14th of each month, with your payment being processed during that same month when your minimum threshold is met.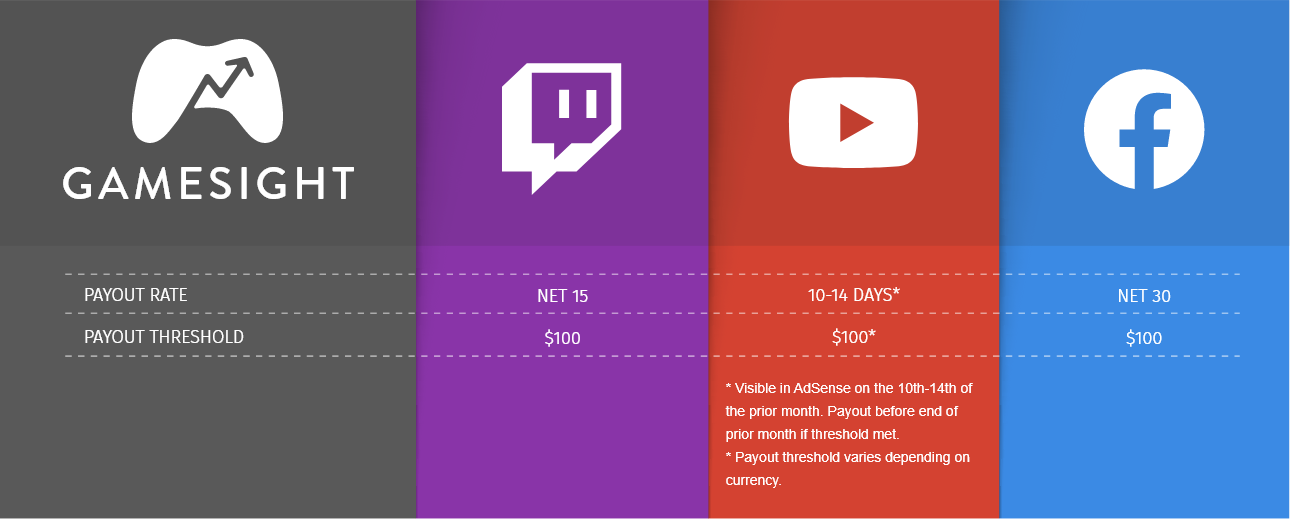 Program Perks
Along with the various monetization options offered by each platform you will also be granted various perks. Perks vary greatly between platforms and cover everything from transcode options, enhanced support, viewer paid subscriptions and unique channel customization options. Below is a list of some of the perks offered on each platform that aren't offered to regular channels.