Stray: The Pick of the Litter with Over 104,000 Twitch.tv Streams
Comfy gamers and cat fans, rejoice!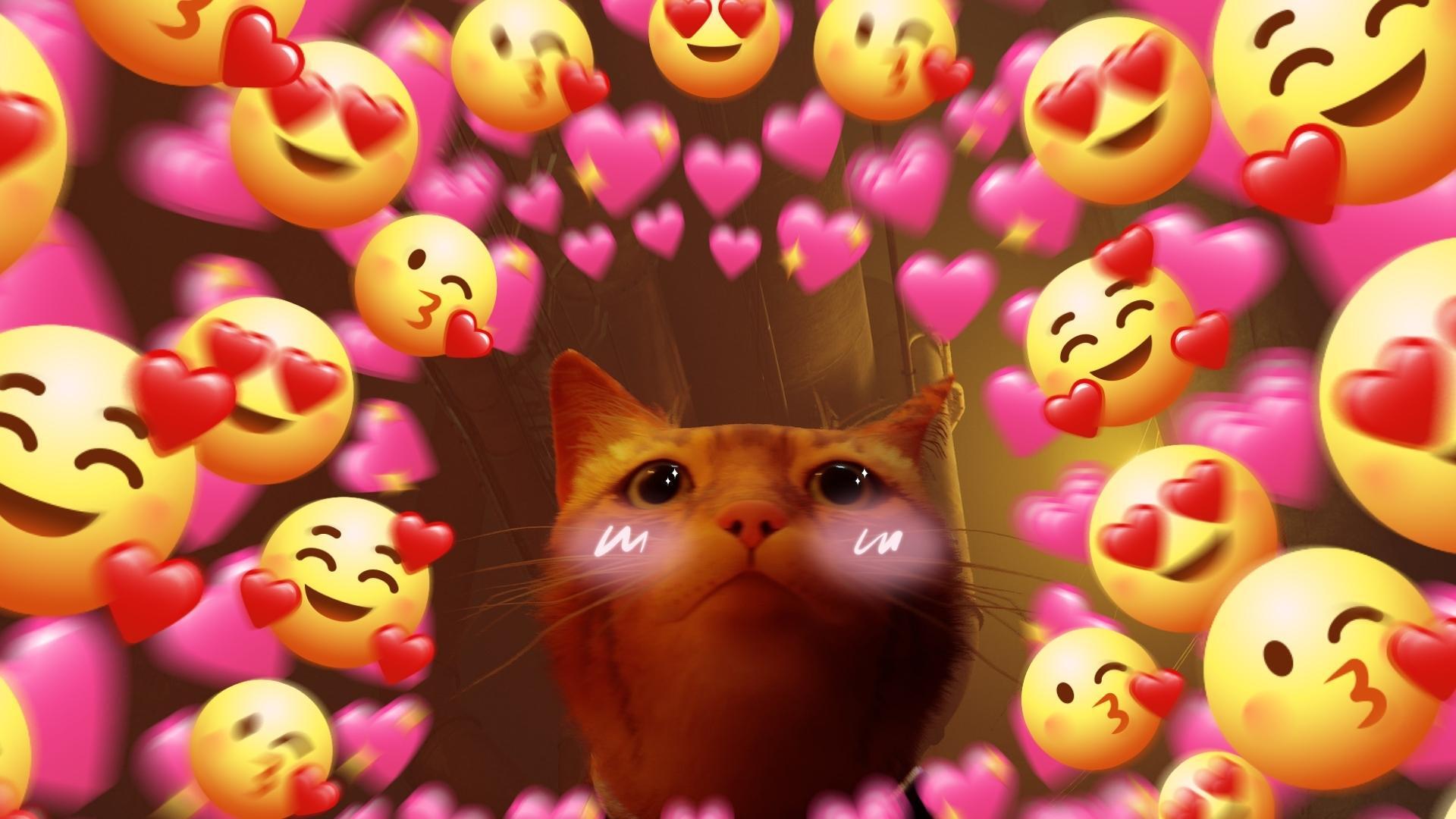 In the lineup of iconic gaming protagonists comes a new contender: a stray cat. Annapurna Interactive's addition to the single player adventure genre features an adorable orange cat unraveling the mystery of a dystopian cyberpunk world.
Stray leapt to the top of streaming leaderboards, proving that cozy and approachable games are very capable of dominating the mainstream streamer meta in an era of multiplayer and competitive games.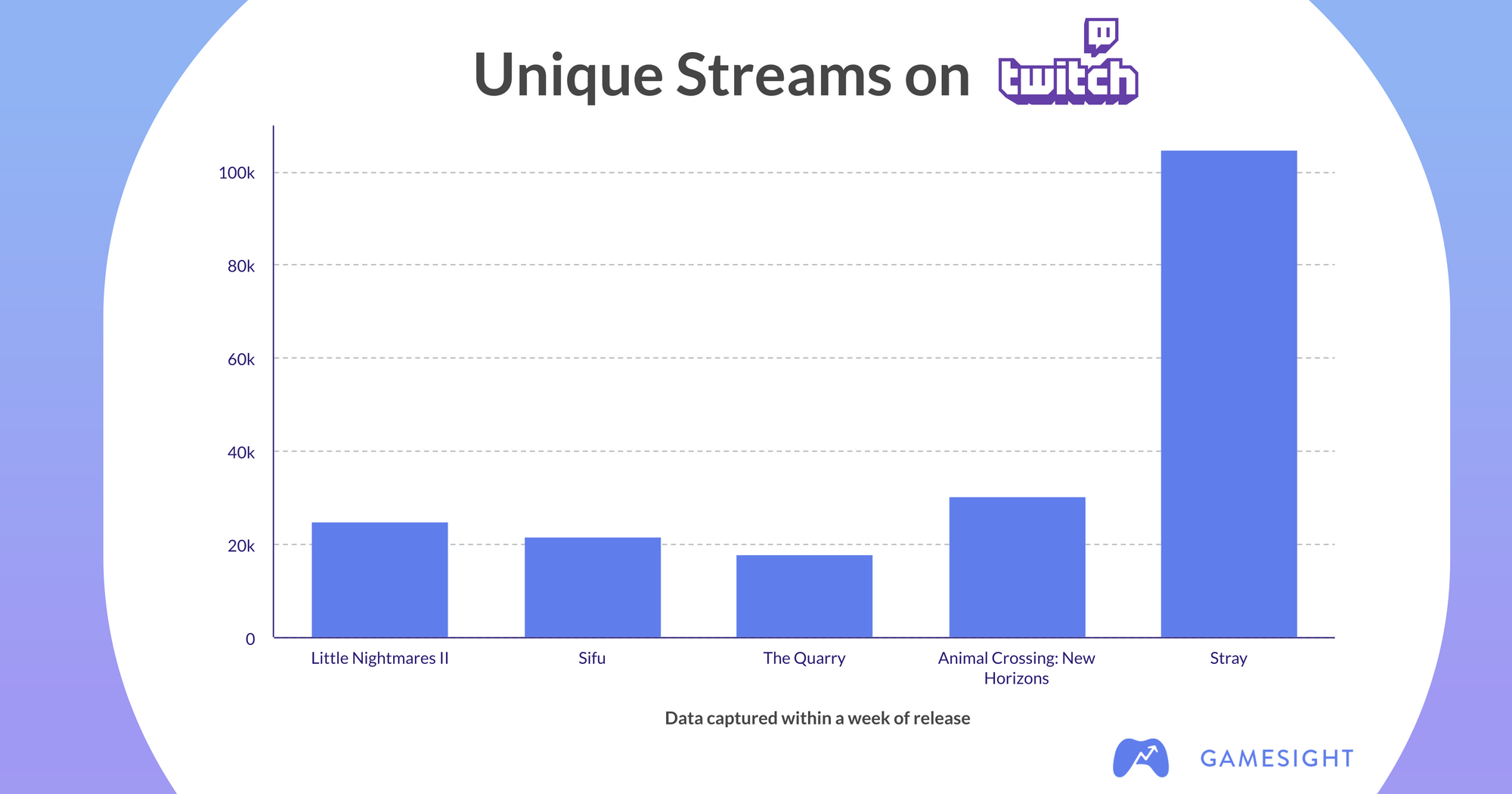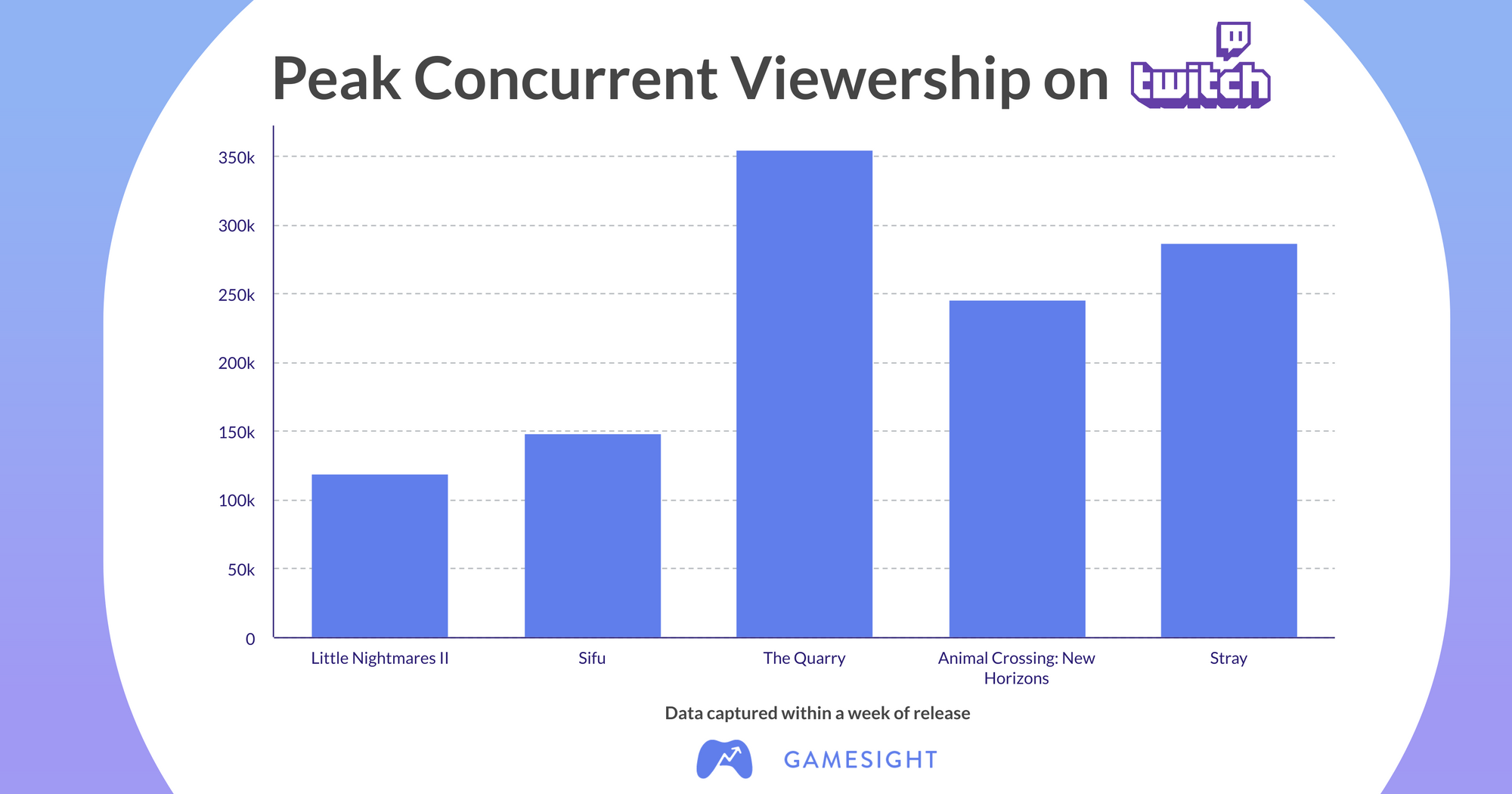 The comfy game encouraged high engagement on Twitch.tv, hitting a little over 287,000 peak concurrent viewers. It organically reached a widespread audience, without having to use many, if any, sponsored streams.
---
The Cat's Out of the Bag: Genre Analysis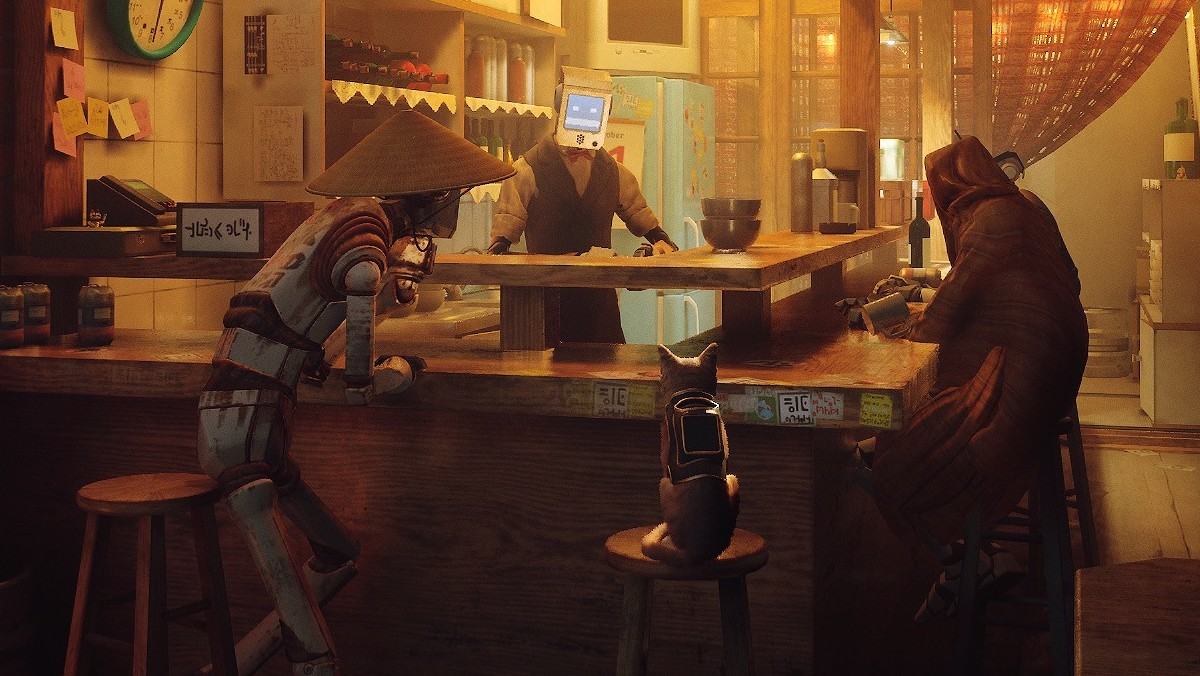 Gamesight used its data attribution to do a quick breakdown of the gamers who were enjoying Stray.
Remarkably, Stray reached a lot of FPS, action RPG, and Battle Royale enjoyers meaning gamers put down their weapons and took the time to enjoy some peaceful cat puzzles.
The adventure game enjoyers showed up for Stray, representing over a third of its unique streams. This category makes up 13 percent of Twitch.tv streamers overall.
---
Gamer Zoology: Comfy Animal Games
We decided to look at multiple factors that could have led to Stray's pull. Is it just how adorable our fluffy protagonist is?
We compared it to fellow comfy animal character games Untitled Goose Game and Animal Crossing: New Horizons.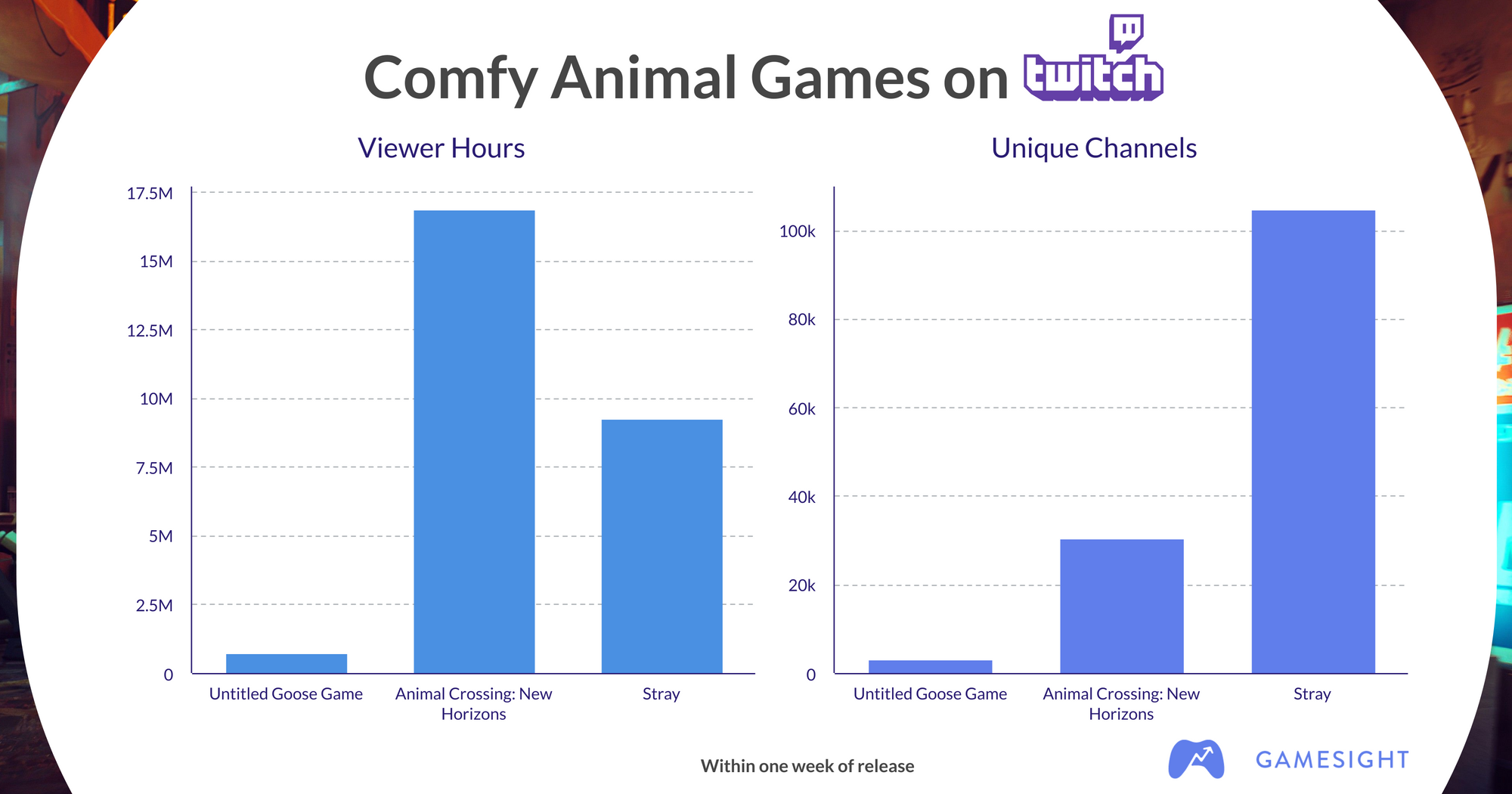 Stray's cross-platform availability on Steam, PC, and console, allowed players to jump into its cyberpunk world immediately.
While Animal Crossing: New Horizon was a huge moment for gamers,  the necessity of a capture card was an economic barrier for streamers.
Untitled Goose Game, an indie game produced by House House, required buzz generation before it achieved its widespread love and acclaim. Meanwhile, Stray became the most wish listed game on Steam in July, meaning many gamers already knew about the game and were excited to play.
---
Curiosity and the Cat: Single Player Story Games
We also looked at the popularity of single player narrative driven games like Little Nightmares II and The Quarry, which have received a lot of love in the streamer space.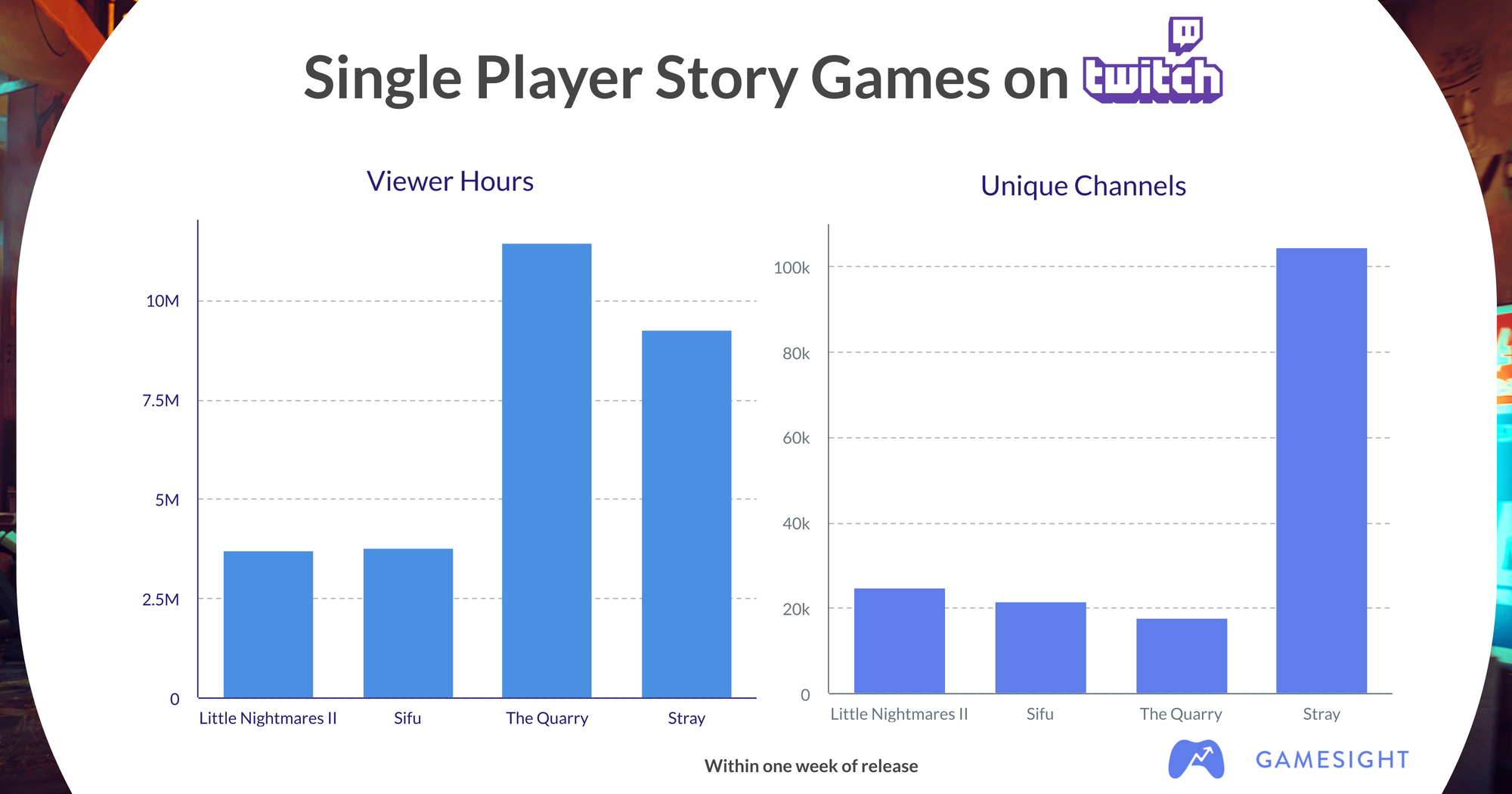 The Quarry kept viewers captivated a colossal 12 million hours, compared to Stray's equally impressive 9 million viewer hours.
The data doesn't account for Stray being a much shorter story. Overall, more people from all over Twitch.tv were picking up Stray to try it out.
---
Thanks to the comparison data we can say for sure that the hype is real: Stray met huge paw-sitive reception on Twitch.tv this past week, despite some fur-midable foes.
Congrats to Annapurna on their success! Or as gamers might say, pawgers.
Gamesight's platform compiles data sourced from its integration with Twitch, lending insight into consumer engagement with games industry trends, releases, and discussions. If you have any questions about the above data, please get in touch.