Teamfight Tactics: One Month In
n one month, Teamfight Tactics has become one of the biggest games on Twitch. Who's playing, who's watching, and what comes next?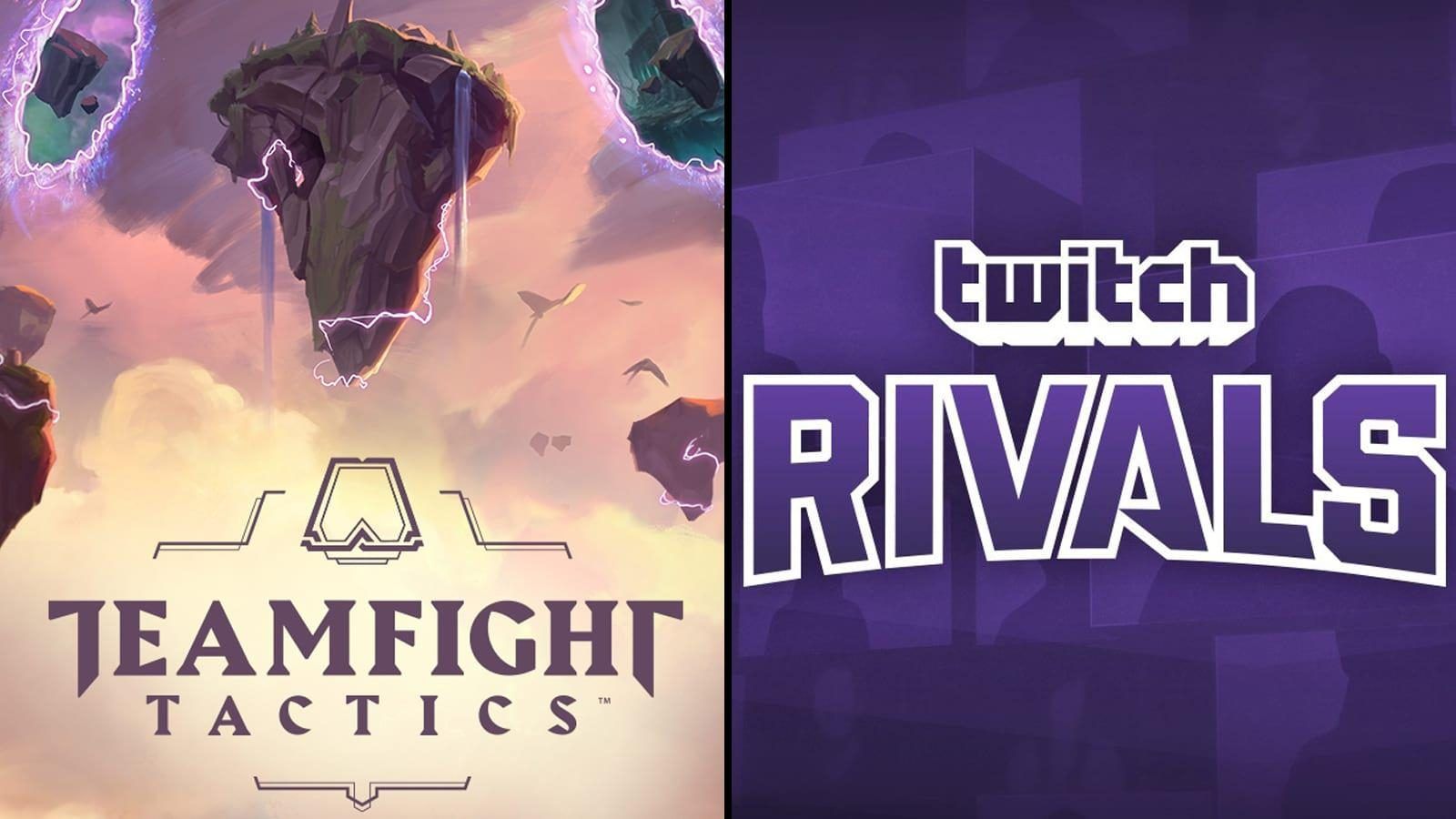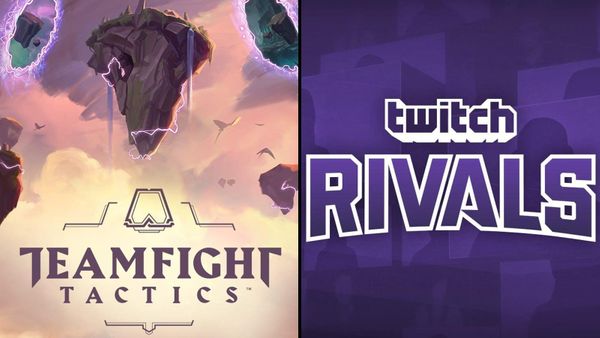 In one month, Teamfight Tactics has become one of the biggest games on Twitch. What does the first thirty days teach us about who's playing, who's watching, and what comes next?
Teamfight Tactics was first released in the US on the evening of June 18th, and since that time has been watched for a whopping 62,225,345 hours on Twitch in that time. In the race to become the king of the quickly growing Auto Battler genre, competing with the likes of Tencent and Drodo Studios (Auto Chess PC), Valve (DOTA Underlords), and myriad mobile developers, Riot Games has quickly and decisively emerged on top, blowing past many's expectations for what a game in this new space could accomplish in so little time. Now that it's had a full month in the spotlight, we think it's a good time to take a step back and see what the numbers say about who's playing, who's watching, and what could be in store for the future.
---
Twitch Performance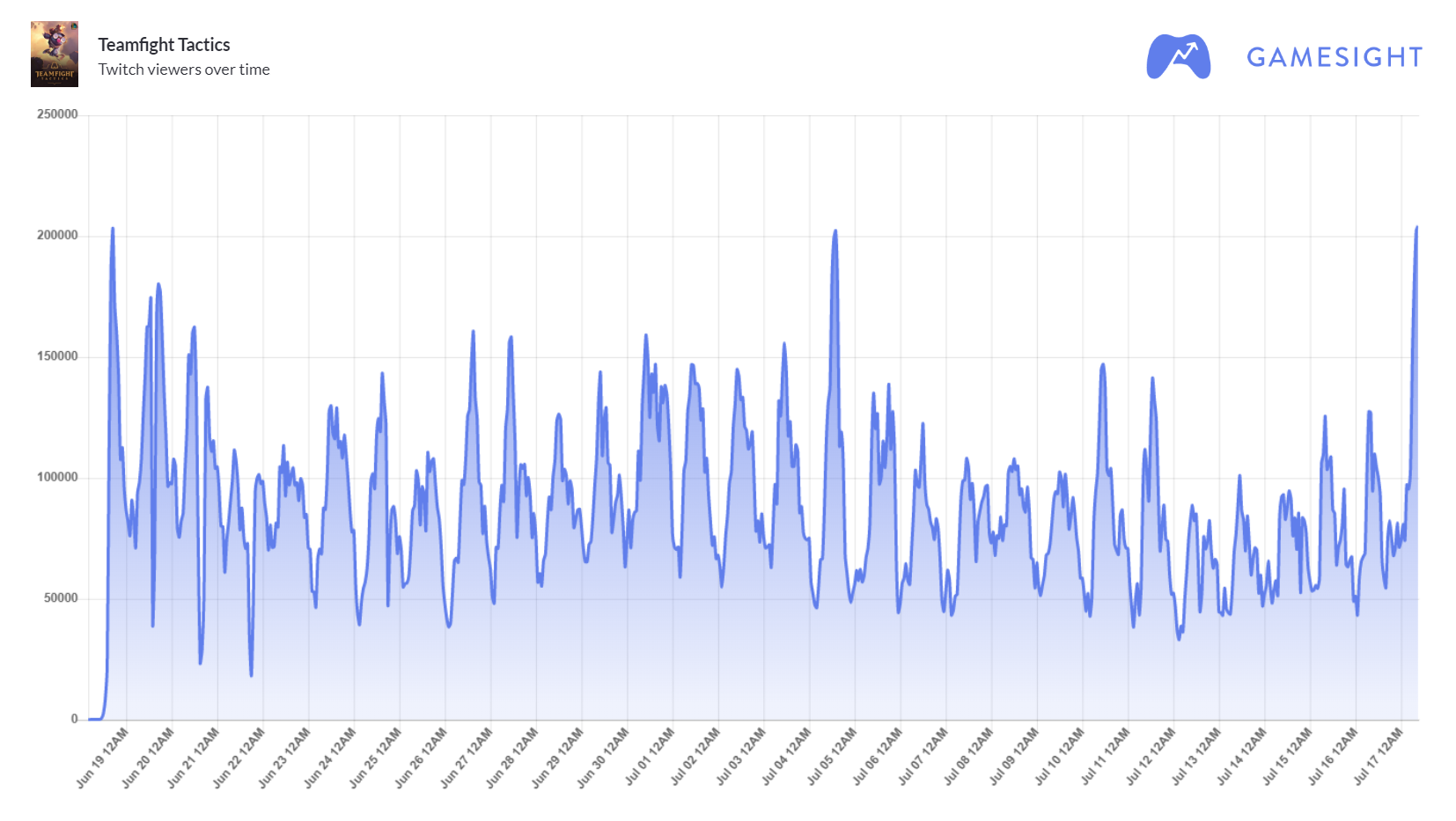 In 30 days, Teamfight Tactics has been streamed on more than 100,000 channels, the eighth highest total in that time,  with the tenth most hours streamed. The breakaway hit from Riot Games was also the third most watched title on the platform during that time, reaching a top five Twitch ranking nearly every day, and reaching the top spot at least a dozen times. It also accrued an average of just under 90,000 viewers at any given time. It has nearly four times the number of active creators as its closest competition, Dota Underlords, and nearly nine times the viewership.
This is a stratospheric rise. In just one month, and even releasing a few days after Underlords, Tactics is in the conversation with Twitch mainstays like Overwatch, CS:GO, and Minecraft in terms of total streamers, all without a substantial marketing campaign, or even a very long development cycle. It was very much a race for each major publisher to get out their entry in the Auto Battler genre, and each game is still a work in progress in terms of balancing and planned content updates, so Tactics didn't just come out without much fanfare, players didn't even really have much indication it was coming at all, unless they went looking for news on the subject. And yet, it has almost immediately become one of the biggest most active communities on Twitch. That's darn impressive.
Who's Playing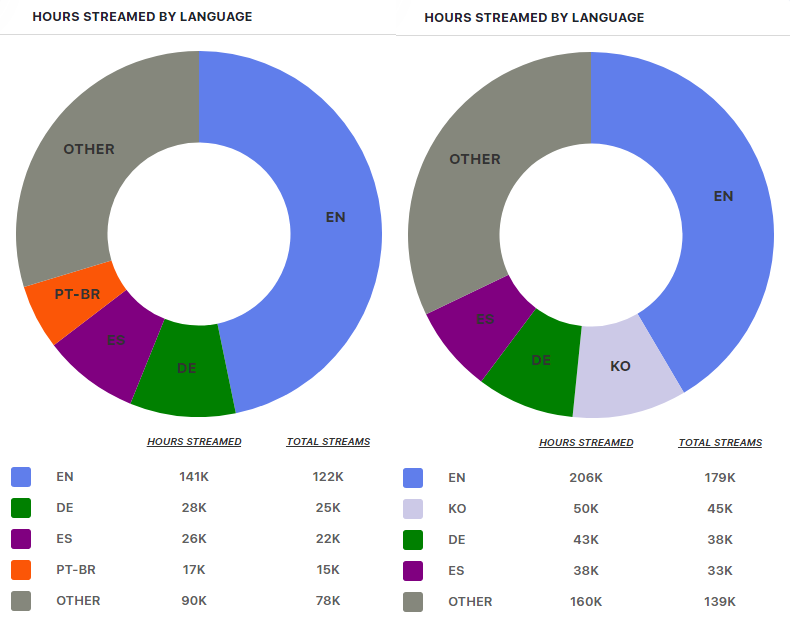 English speaking streamers make up the largest swath of creators on Twitch playing Teamfight Tactics, accounting for 47% of the title's hours streamed in June, and 41% in July. The second largest group was composed of German speaking viewers in June, but it fell to third in July as that designation belonged to Korean streamers, almost entirely due to the contributions of a single creator, 한동숙, who has emerged as the third most watched Tactics channel in that time.
In terms of overall participating streamers, Tactics has declined since its initial peak after its wide release, wherein it was reaching peaks of over 2000 simultaneous streamers each day, to where it is today, with daily lows and highs averaging over 500 and 1100 creators respectively. These declines seem to be levelling off, so it might be that the streaming community is reaching a point of equilibrium.
Who's Watching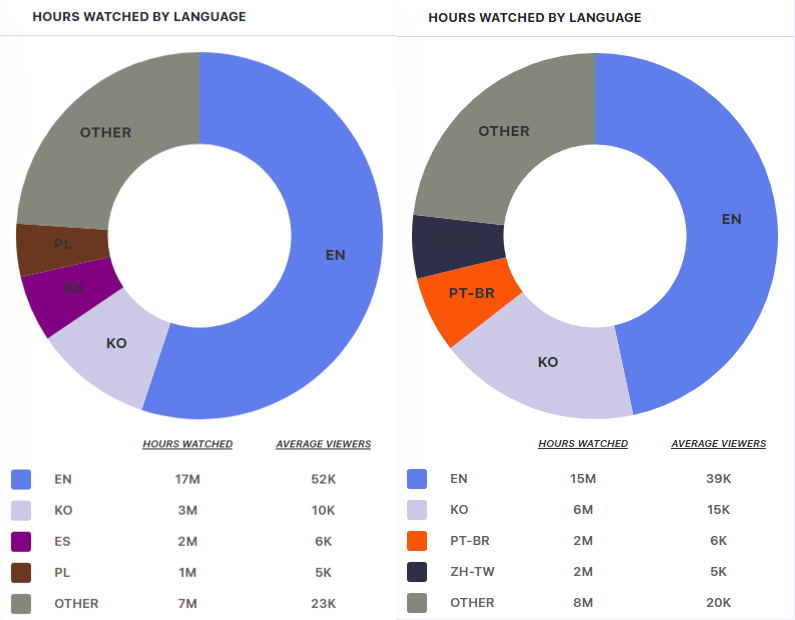 English speaking streams also accounted for the most watched category, in terms of language, in both June (57%) and July (45%), and while German speakers accounted for the second most streams in June and the third most in July, it was not a top five viewed language for either month. Instead, Korean streamers received the second most viewership during the first 30 days of Teamfight Tactics, with Spanish and Polish coming in third and fourth respectively in June, and Portuguese (Brazil) and Chinese (Taiwan) in July.
This reflects the surprisingly potent appetite for Auto Battlers in the West, something that wasn't entirely apparent in the early days of the original Auto Chess mod. Korean speakers made up the largest portion of that title's streamers when we took a look back in April, with English speaking creators accounting for close to one quarter of the total players, as opposed to the nearly half of the community we see now with Tactics. It's not so much that the Korean audience is less present, it's more that the English speaking audience is showing up in much larger numbers than before. Its increasing presence in Taiwan also tracks closely to what we saw with Auto Chess, while the larger presence of Brazilian streamers is also a bit of a surprise.
What's Next?
One important thing to remember, in light of all this success, is that Teamfight Tactics has yet to play what could potentially be its most powerful card: esports. League of Legends and Dota 2 have both thrived on Twitch in large part due to their booming competitive scenes, with tournaments and leagues consistently pulling in large audiences and keeping their community engaged. The auto battler genre has a lot in common with titles like these, as well as collectible card games and other esports-oriented categories, and seems primed to invigorate an entirely new element of the competitive gaming marketplace. To this point, however, given that it's only been available for a month, Teamfight Tactics has yet to really ramp up its involvement in the competitive community. Wednesday, July 17th sees one of the first major competitions, as Twitch Rivals is hosting a 64-player tournament with a grand prize of $125,000, and it's undoubtedly just the tip of the iceberg. If Riot Games can build a competitive community around this title that even closely resembles the massive infrastructure they've constructed around League of Legends, not only will it continue to grow its incredible viewership numbers, but it will also keep those numbers high into the future. Given their success so far, the title's in an excellent position to do just that.
---
Be sure to check out this week's #Top5OnTwitch rankings to see just how well the top games in streaming and their biggest creators are doing. Also follow us on Twitter and LinkedIn for all the latest blogs, announcements, and game marketing news from the team at GAMESIGHT!