Top 10 Games in eSports - August 2019
Which games have the most watched eSports scenes on Twitch? Check out our rankings to find out.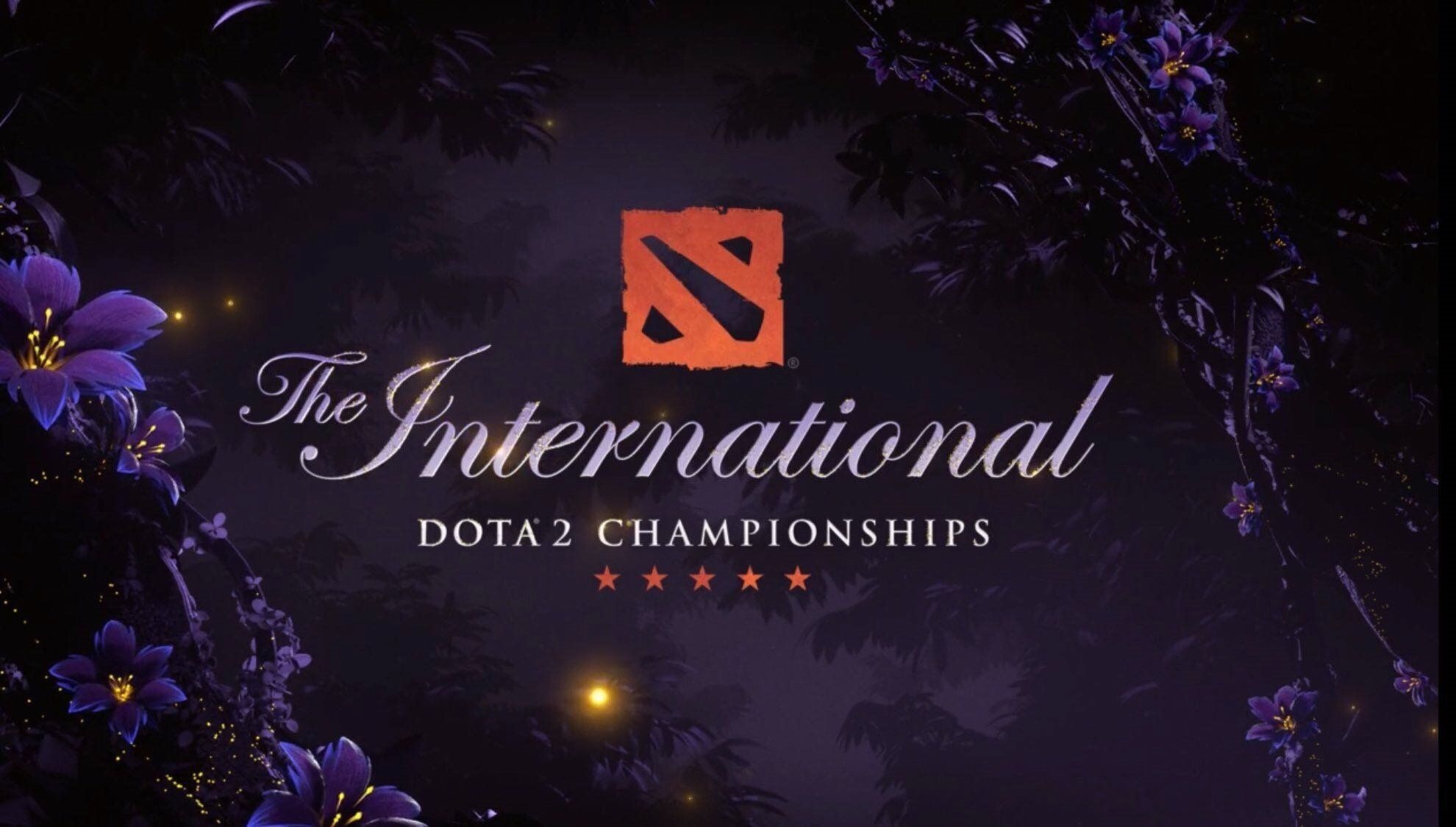 Which games have the most watched eSports scenes on Twitch? Check out our rankings to find out.
Esports communities and the games they play account for a large percentage of the content consumed on Twitch. Every week, official leagues, tournaments, and competitions bring in huge viewership numbers and raise titles to the top of the Twitch charts, but figuring out just how successful a game's competitive scene has been can be incredibly complicated. Twitch itself doesn't distinguish between competitive and creative streams, which means all of the data regarding which esports communities are the most active on the platform is either buried deeply within streaming metrics or non-existent.
That's why we decided to do it ourselves.
Below, you'll find our breakdown of the top ten performing esports titles on Twitch for the month of July 2019, along with analysis of each game's competitive scene. Keep reading to get the complete picture of just who is rising and falling in the world of eSports. To compare to last month's numbers, click here.
---
1. DOTA 2
44.5 Million Hours of Esports Viewership
Events: The International 2019
'The International,' the annual tournament held by Valve, has long been the Crème de la Crème of competitive gaming events. When it first launched in 2011, its prize-pool was a then-record $1.6 million, and it has increased with every successive iteration. This year's tournament was held between August 20-25, and featured a whopping $34.3 million prize-pool to be split between the 18 competing teams.

Last month's Fortnite World Cup was a significant occasion for the gaming space. It was featured by non-endemic news outlets as something worthy of attention, and was by far the single most watched competitive event of the month. That event pulled in approximately 15 million hours of viewership on Twitch across its main channels. The International, meanwhile, between the aforementioned Main Event and the Group Stage which preceded it, accrued  nearly 45 million hours of viewership. This really draws into perspective how large this event has become, and who thoroughly it dominates the esports ecosystem whenever it's in progress. Fortnite is making steady progress building out a competitive scene to compare to its otherwise thorough market dominance, but it has a long way to go before it catches up to the original, and still premier esports event of the year.
2. League Of Legends
21.1 Million Hours of Esports Viewership
Events: Pro League, EU Championship, LEC, LCK
It was a busy month for League of Legends in the competitive space, with the LOL Pro League hosting the end of its 2019 summer season in China, the League of Legends European Championship taking place in Berlin and Athens, and the continued presence of the premier professional league of Korea, LCK. Combined, the over twenty million hours of esports viewerships these events and leagues accrued would almost always be enough to take the top spot in our rankings… but most months don't also feature The International.
That unique circumstance aside, August saw LoL accrue approximately seven million more hours of viewership than in July, continuing what has been a spectacular summer, wherein it took the top overall spot in June and the third spot in July.
3. Overwatch
18.9 Million Hours of Esports Viewership
Events: OWL, Overwatch Contenders
It's usually the official Overwatch League, or OWL, which is responsible for Overwatch landing a top spot in our esports rankings, but August featured a number of additional tournaments and events which increased its overall viewership by over 5 million hours on Twitch and allowed it to rise two spots, making it the third most watched esport of August. The Overwatch Contenders playoffs began on August 1st and lasted until the end of the month, featuring some of the best players on the planet who still aspire to rise to the game's top level of competition in the OWL. The latter also held week's two through four of its ongoing stage four, the last such stage before the league's playoffs and grand finals. The Overwatch League continues to represent one of the most formally structured competitive organizations in esports, with a season that's easy to follow and features teams representing individual cities as in a traditional sports league. Every month, it draws in enough viewership to make it one of the most watched competitive scenes on Twitch. This was true, once again, this August.
4. CS:GO
17.1 Million Hours of Esports Viewership
Events: ESL Pro League
Last month, CS:GO's 18.5 million hours of esports viewership was enough to take the top spot for July. That it only accrued just over one million fewer hours in August and still managed to fall three spots should really demonstrate just how competitive a month it was.
The CS:GO ESL Pro League uses a relegation system to facilitate movement of teams between the top-level Pro League and the lower-level ESEA Premier league, allowing teams from the latter to move up at the expense of underperforming teams from the former. Being as we're situated between the conclusion of the leagues ninth season and the beginning of its tenth, those relegation stages began during August, and are responsible for the bulk, if not all, of the game's competitive viewership on Twitch. These scenarios make for very high stakes, and it shows in the numbers, keeping the game at a steady clip from the previous month in spite of being "between seasons." It have have dropped several spots on our list, but this continues a strong summer for the long-running squad shooter.
5. Fortnite
6.4 Million Hours of Esports Viewership
Events: Champion Series: Trios
Fortnite enjoyed one of the best months of its lifespan in July, in terms of competitive viewership. The World Cup was an enormous event, capturing enough of an audience by itself to make the game the second most watched esport for the month. There was never really a chance it would match those numbers for August, but the team over at Epic Games did a respectable job continuing to build out an active competitive scene by introducing 'Trios,' first as what they call a "Test Event," a tournament held between August 6th and 15th, and then with weekly tournaments held every weekend from the 17th on.
Landing back in the top five after the single biggest event in the game's history is a huge win, a demonstration that they're still capturing some of that momentum instead of letting it fade. As we noted last month, if Fortnite can add a sustainable esports scene to its portfolio, there's really no telling how large it can get. It already has the largest player-base of any game in the streaming space. If it continues to grow, it could really take a chunk out of other titles' competitive communities.
6. Rainbow Six: Siege
5.2 Million Hours of Esports Viewership
Events: Raleigh Major
The Six Major Raleigh 2019 held its group stage from August 12th - 14th, and its playoffs from the 16th-18th, accounting for the vast majority of the game's esports viewership for the month and earning it the sixth spot on our list. The second major tournament of the year, it marks the halfway point of ESL's tenth season of Rainbow Six: Siege competitive play.
With stiff competition all summer from CS:GO, Rainbow Six:Siege hasn't lagged too far behind, maintaining steady interest through league play and punctuating moments like this major and other one-off tournaments. It's taken a spot in the top ten in each of the past three months, and every month it's in a higher spot, even as larger and larger numbers are pulled in by the biggest games out there. The competitive community around Siege is thoroughly engaged, and continue to show up in bigger and bigger numbers. It should have solid momentum heading into September.

7. COD: Black Ops IV
3.3 Million Hours of Esports Viewership
Events: CWL World Championships
After falling out of the top ten in July, Call of Duty: Black Ops IV returns on the strength of the Call of Duty World League 2019 Championships, held in Los Angeles from August 14-18. It featured three days of the world's top players competing for part of a $2 million prize pool, and it served as the end point of the CWL Championship season, with eUnited taking home the top prize.
Call of Duty, as a series, doesn't have the market-share it used to, when it comes to the competitive space. With that being the case, it can be easy to sometimes forget just how huge the game still is, and how dedicated its competitive space remains to this day. With the season now over, it won't be on this list next month, but its presence in August should be seen as a positive sign with the next game in the series coming in just a few weeks.
8. Hearthstone
2.9 Million Hours of Esports Viewership
Events: Grandmaster's Tour
Hearthstone more than doubled its total esports viewership over the previous month, and climbed one more spot as its Hearthstone's Grandmasters began its second season of the year, with weeks one and two held between August 23rd and September 1st. That these events saw a marked increase in viewership over the conclusion of the previous season is a very positive sign, particularly with it being the only collectible card game making our top ten this month. If, indeed, this positive momentum is a sign of things to come, the title could climb even further in the weeks and months to come. For now, it can at least be said that August was a very positive month for the esports community of this long-standing genre staple.
9. Starcraft II
1.7 Million Hours of Esports Viewership
Events: World Championship Series
The still ongoing second group stage of the 2019 Global Starcraft League Season 3: Code S, a tournament with a prize pool of approximately $150,000, began on August 28th with group A, and continued with group B on August 30th. These two events, which featured eight competitors, seven Korean and one Spanish, were responsible for the majority of the game's esports viewership for the month.
The World Championship Series operates on a point system. Placing in a qualifying tournament or event will carry with it a particular point value, in the case of this event, the 'GSL Season 3: Code S," the first place competitor will receive 4000 such points, with second and third place allotted 2800 and 1900 points, respectively. At the end of the year, sixteen players from each region qualify for the Global Finals based on those point totals. With most of the more popular esports titles featuring teams of competitors instead of single players, this event structure stands out, though it's not unique to Starcraft II. In this case, it obviously does a good job keeping its audience engaged, and it earns the game a spot, once again, in our monthly top ten.
10. World of Warcraft
1.5 Million Hours of Esports Viewership
Events: Summer Cup
World of Warcraft continued a very strong summer during the month of August with the final regional cup for Europe on the "Road to BlizzCon," the last of Blizzards Arena World Championship events before the Summer Finals, which will determine which teams go on to represent Europe and North America at the championships itself at BlizzCon, which takes place in November. Each month this summer has featured a different stage of this competition, keeping the game relevant in the competitive space, pulling in good viewership numbers. This, combined with the release of World Of Warcraft Classic has kept the fifteen-year-old game very much on the minds of gamers and esports viewers alike, demonstrating the staying power of one of the most important titles in gaming history.

---
Be sure to check out last month's rankings, and to follow us on Twitter and LinkedIn for all the latest blogs, announcements, and game marketing news from the team at GAMESIGHT!