#Top5OnTwitch Dec. 14-20
Which games are rising on the Twitch charts? Which streamers are dominating the most popular titles? Check out our official rankings!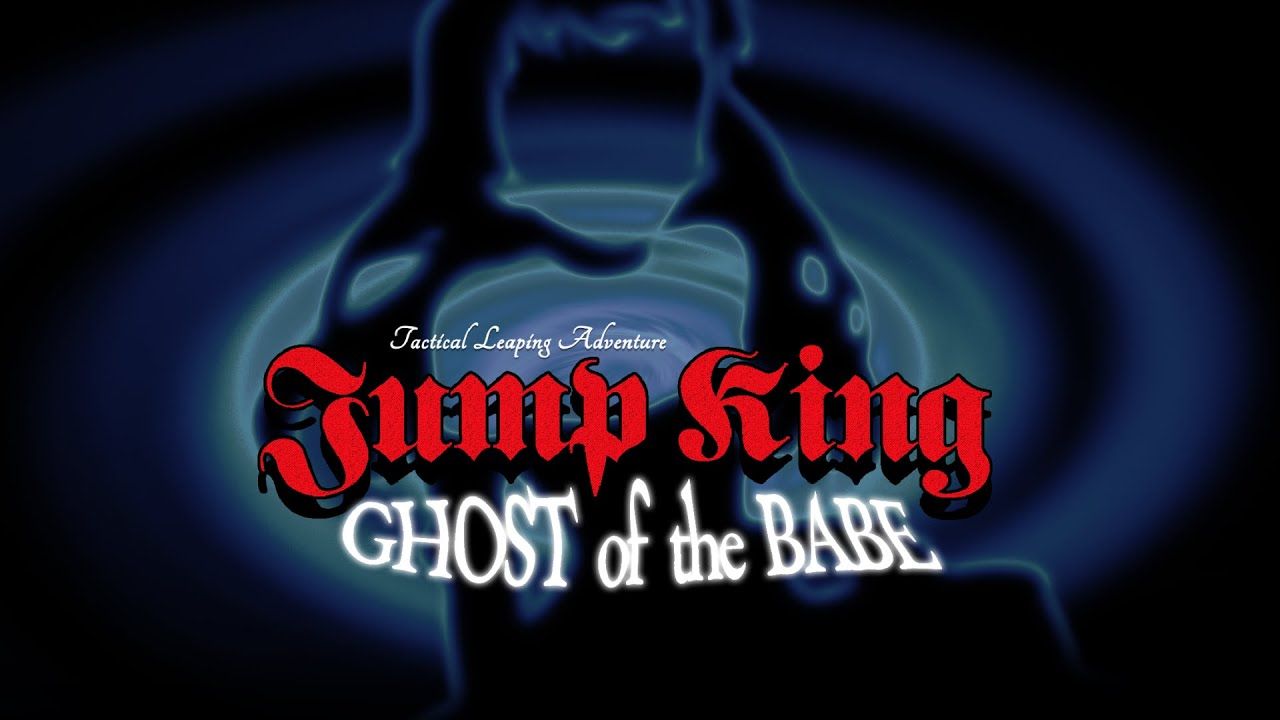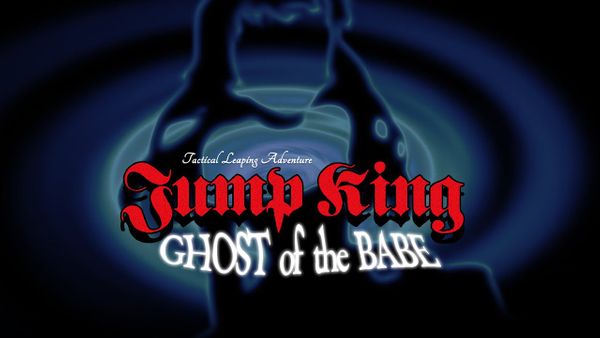 Which games are rising on the Twitch charts? Which streamers are dominating the most popular titles? Check out our official rankings!
Note: The following rankings are based on a combination of both gross and percentage change to viewership and total streams. As such, dominant and stable titles near the top of the charts will not always, or often, appear. Check out last week's numbers to compare.
Graphs for Top Rising titles show previous two weeks for context.

---
Top Five Rising Titles

1. Jump King
Increase Viewership: 2,609,449 Hours (674.02%)
Increase Channels: 1491 Creators (653.95%)
Jump King from Nexile game taps into the power of challenge and frustration to deliver an experience that is perfect for Twitch, and this week saw the release of its free third chapter, 'Ghost of the Babe,' pulling the game up from near-zero viewership to the top of the Twitch charts, making it the fastest growing title on the entire platform during this week of the holiday season.
By far, the game's most significant contributing creator was xQc, whose 1.28 million total hours of viewership exceeded the number-two creator by nearly one million viewers. His reaction to finally completing the new chapter in front of nearly 50,000 concurrent viewers and after thousands of falls has become something of a viral moment, demonstrating just how far-reaching the impact he's had on the title might be. And, more importantly, it shows just how effective an ongoing support schedule can be in terms of keeping a game alive and relevant on Twitch. This was a completely free update, not paid DLC, and it's the second addition of its kind during the game's lifespan. When you've created something that demonstrates such clear appeal to creators and their audiences, new content is all you need to bring them back. This week, that strategy paid off in a big way for Jump King, landing it in the number one spot as the fastest trending title on the entire platform.
2. Path of Exile
Increase Viewership: 4,000,273 Hours (127.13%)
Increase Channels: 5161 Creators (77.30%)
Free to play ARGP Path of Exile saw its largest update since September, graduating from version 3.8.2d to 3.9, and with it came an influx of attention on Twitch, with total viewership more than doubling over the previous week, and nearly twice as many participating streamers. 'Live-service' titles live and die by their update schedule, and the team at Grinding Gear Games has long been up to the challenge, constantly delivering new challenges, rebalances, mechanics, and content with which to keep their community not just engaged, but growing.
With an entirely new story campaign on the horizon in 2020, one might expect the game's resource to be oriented elsewhere, but this latest addition is substantial, and demonstrates that development and improvement won't be slowing down any time soon. With all that in mind, this is a spectacular way to end the year, and we expect it to lead into even bigger things after the holidays.
3. Street Fighter V
Increase Viewership: 2,049,463 Hours (810.60%)
Increase Channels: 1013 Creators (74.10%)
Fighting games like Street Fighter V rely on an ever expanding roster of characters, alongside a dedicated esports community, to maintain their presence in the world of streaming. Sometimes, that means just the announcement or reveal of an upcoming update can be enough to bring a title rising back up the Twitch charts. Such was the case this week, as the official reveal stream for the new fighter Seth, a classic character from previous games, pulled in a massive number of new viewers, and galvanized the game's community to briefly return to the game to take advantage of the excitement. This increase is, of course, likely to be short-lived, as the actual release of the new fighter isn't until next year, but this spike demonstrates how healthy the game's community is, to this day, and how ready it is to return to the game. No doubt, when the next update does finally release, we'll be seeing the game on this list again.
4. Risk Of Rain II
Increase Viewership: 157,483 Hours (704.90%)
Increase Channels: 1680 Creators (158.49%)
Another title rising up the ranks on the strength of a new content drop, Risk of Rain 2 returns to our list of the fastest rising titles on Twitch thanks to the release of 'Hidden Realms,' which introduces new explorable areas, a new player character, plus additional items and enemies. A cooperative adventure focused on exploration and discovery, Risk of Rain 2 provides variety streamers with the opportunity to tell their own unique story, distinct from any other player's experience , often with a partner to make the content even more dynamic and exciting. We discuss the importance of constant content updates when maintaining your Twitch presence ad nauseum, and this is just another example. Congratulations to the team at Hopoo Games on another stay at the top of the charts.
5. Hand Simulator
Increase Viewership: 198,878 Hours (2586.29%)
Increase Channels: 349 Creators (208.98%)
Hand Simulator is in many ways a parody of the many very specific 'simulator' games which have become increasingly popular over the last decade, tasking the player with a series of challenges in which they control, poorly, the individual joints and digits of the character's hands. First released two years ago, this week saw developer HFH Games release a sort of sequel, Hand Simulator: Survival, which we'll discuss in our new releases rankings below. As a way of celebrating, though, the original game was discounted to less than a dollar on Steam, and it seems this was enough to bring players and viewers back to the first game in large enough quantities to make it one of the fastest rising titles on the platform. This is an excellent demonstration of how the release of a new game can impact the position of an older title. Read more below for even more details on the other half of this equation.
---
Top Five New Releases

1. Hand Simulator: Survival
Total Viewership: 32,365 Hours (290th Overall)
Total Channels: 215 Creators (508th Overall)
Hand Simulator: Survival takes the ridiculousness and difficulty of the original game and transplants it into the parody of the booming survival genre, creating something akin to The Forest, but made ridiculous by the intentionally difficult controls and constant frustration. History has proven that frustration and anger can be just as appealing to an audience as triumph and joy; just look above to our top returning title for the month, Jump King, for further evidence. Hand Simulator has achieved success on Twitch by tapping into that appeal and giving creators something that will never control as the player intends, and wherein that lack of control leads to hilarious outcomes. This new follow-up is tapping into the same appeal, providing a new platform from which to discover these comedic moments. During a slow week, leading up to the holiday, Hand Simulator: Survival was able to take advantage and take our number one spot. Congratulations to the team at HFM Games.
2. Wattam
Total Viewership 31,749 Hours (293rd Overall)
Total Channels: 171 Creators (580th Overall)
Wattam is an adventure game featuring bright, colorful, and cartoonish design, filled with anthropomorphised, well, everything. Without exception, everything in the game, from the rocks and plants you count as friends to the ground on which your character treads, has a face and personality. Everything is alive, and absurd, and the game itself is relaxed, focused more on delivering a fun, charming experience than challenge. It also managed to become one of the fastest rising new releases on Twitch without attracting a large-audience streamer, with only one creator accruing more than 2300 hours of viewership, which means that its current Twitch presence is evenly distributed across its almost 200 creators. Again, this is a slow time of year, which means there's less competition for new titles, and Wattam took advantage. The results have been very positive.
3. Inferna
Total Viewership: 10,823 Hours (542nd Overall)
Total Channels: 121 Creators (734th Overall)
Inferna is an mmorpg in the vein of World of Warcraft or Everquest, and it released into early access on the final day of our rankings period. With large amounts of depth to its systems and menus, along with kinetic action, the title is very much a throwback to the earlier days of online gaming, built to appeal to gamers who fondly remember those original experiences. In just one day, the game managed to accrue enough viewership to take the number three spot of this week's rankings, doing so without attracting any large-audience creators, indicating that the current slate of creators could commit to the title for the long haul. As an MMO and an early access title, it will have to release a constant stream of updates to build on this foundation of creators. It remains to be seen whether that's likely, but, for now, Inferna has enjoyed a successful launch into early access, and is worth keeping an eye on in the future.
4. Fight of Animals: Legend of the Strongest Creature
Total Viewership: 36,082 Hours (279th Overall)
Total Channels: 67 Creators (1027th Overall)
With three times the viewership, but fewer participating creators, than our previous title, Fight of Animals is exactly what it sounds like: a fighting game in the vein of Street Fighter or Samurai Warrior featuring a cast of dogs, cats, foxes, and other furry creatures, and it rounds out our list of the top new releases for this week leading up to the holiday. Like our previous title, it had little time to accrue viewership, releasing only two days prior to the end of our rankings period, which makes its viewership numbers all the more impressive. It's important to note that this game, like the others on this list, managed to climb this high due, in large part, to the timing of its release. Sure, there are fewer players on Twitch, in general, during the holidays, but there are also fewer games with which to compete for attention, and the result has been games which would not normally reach the heights of top new releases managing to fill that vacuum. It's an important lesson, that timing can be everything for a smaller title. It certainly was for this, the final of this week's top performing new titles.
5. None Qualifying

---
Top Five Most Viewed Overall

1. League of Legends
Total Viewership: 19,051,474 Hours (-0.15%)
Total Channels: 97,828 Creators (-1.14%)
Top Channels by Viewership
1. loltyler1 - 2,036,141 Hours
2. Solary - 545,778 Hours
3. Handongsuk - 464,336 Hours
4. Yapyap30 - 395,633 Hours
5. g2perkz - 340,105 Hours
2. Fortnite
Total Viewership: 17,830,422 Hours (+9.84%)
Total Channels: 220,852 Creators (19.64%)
Top Channels by Viewership
1. Tfue - 1,409,628 Hours
2. NICKMERCS - 906,560 Hours
3. TheGrefg - 544,442 Hours
4. TimTheTatman - 532,916 Hours
5. SolaryFortnite - 474,620 Hours
3. Counter-Strike: Global Offensive
Total Viewership: 16,350,636 Hours (-19.5%)
Total Channels: 59,343 Creators (+1.39%)
Top Channels by Viewership
1. CSRuHub - 1,005,810 Hours
2. btscsgo - 734,804 Hours
3. epicenter en1 - 735,781 Hours
4. gaules - 580,477 Hours
5. BLASTProSeries - 448,824 Hours
4. Grand Theft Auto V/Online
Total Viewership: 8,546,097 Hours (-0.62%)
Total Channels: 37,115 Creators (+19.94%)
Top Channels by Viewership
1. Lord Kebun - 706,809 Hours
2. Vader - 396,526 Hours
3. dasMEHDI - 262,933 Hours
4. RatedEpicz - 251,920 Hours
5. RebirthzTV - 241,175 Hours
5. Dota 2
Total Viewership: 7,793,472 Hours (+20.57%)
Total Channels: 13,225 Creators (-6.90%)
Top Channels by Viewership
1. dota2mc ru - 1,323,875 Hours
2. oneesportsgg - 763,788 Hours
3. Stray228 - 355,734 Hours
4. Ybicanoooobov - 334,795 Hours
5. Gorgc - 289,888 Hours


---
Check out last week's numbers to see how things have changed, and our breakdown of 2019's fastest growing games on Twitch. Also, be sure to follow us on Twitter and LinkedIn for all the latest blogs, announcements, and game marketing news from the team at GAMESIGHT!