#Top5OnTwitch for 9/28 - 10/4
Which games are rising on the Twitch charts? Which streamers are dominating the most popular titles? Check out our official rankings!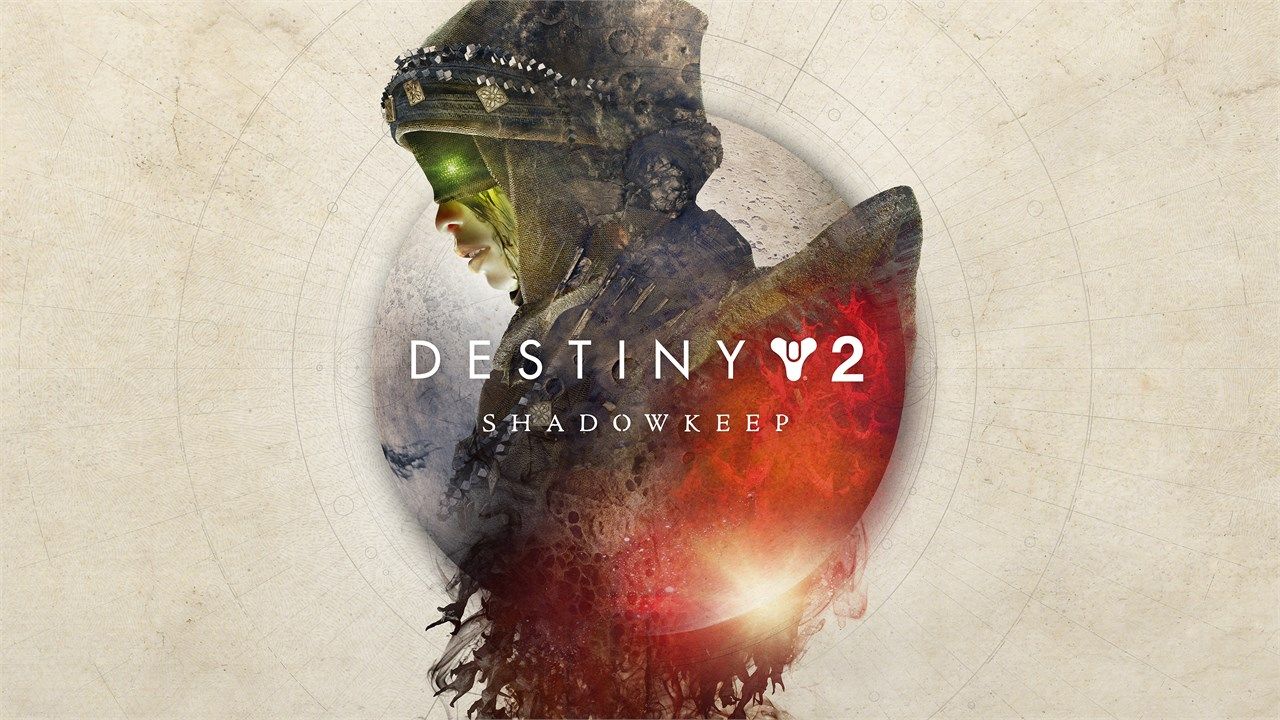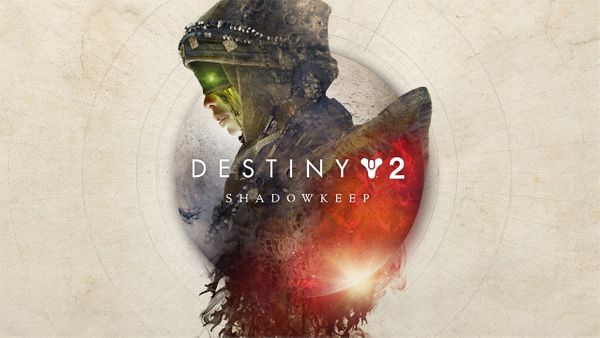 Which games are rising on the Twitch charts? Which streamers are dominating the most popular titles? Check out our official rankings!
Note: The following rankings are based on a combination of both gross and percentage change to viewership and total streams. As such, dominant and stable titles near the top of the charts will not always, or often, appear. For last week's rankings, click here.
Graphs for Top Rising titles show previous two weeks for context.
---
Top 5 Rising

1. Destiny 2
Increase Viewership: 2,790,348 Hours (323.23%)
Increase Channels: 39,926 Creators (191.79%)
Shadowkeep is the first major expansion for Bungie's genre-defining loot-shooter to be released since the developer's separation from Activision, and it's an enormous moment for them in myriad ways. In addition to the introduction of a wide array of new content for returning players, things for which they have anxiously awaited since Bungie originally went solo back in January, it also coincides with the introduction of New Light, the free version of the game intended for new players and, for the first time, playable on Steam. With an opportunity to both bring returning players back to the game, for the first time since such a dramatic behind-the-scenes change, and also brand new players by nature of their more diverse platform availability and a new free jumping-on point, Bungie absolutely wanted as many eyes on the game as possible.
So far, things are going well.
Destiny 2 enjoyed the fourth largest overall increase in viewership, and the second largest increase in total streamers. Given where it began, that relative growth made it the fastest growing title on Twitch. Now, the real success for a live-service title comes in the long-run, so it still remains to be seen whether these big changes will ultimately keep the title as healthy as Bungie hopes, but it's hard to see its streaming presence getting off to a better start. We'll be keeping a close eye on its growth in the weeks ahead, but, this week, it's earned its spot at the top of our rankings.
2. Apex Legends
Increase Viewership: 5,208,638 Hours (212.43%)
Increase Channels: 29,245 Creators (57.98%)
Apex Legends lands in the second spot this week because it's growth relative to last week wasn't as substantial as the game above, but , in terms of raw numbers, it had the largest increase in both viewership and total streamers of any game on Twitch. The catalyst of this growth was the beginning of the game's third season of content, which brings with it a new map, a new player-character, and a new weapon, in addition to the standard new season Battle Pass, which unlocks more than 100 rewards as players tackle its challenges.
Change is the lifeblood of any live-service title, particularly battle royales, as keeping the game dynamic prevents the player population from getting bored, and keeps them engaged as they anticipate each new release. Fortnite has overcome this challenge with a seemingly constant stream of updates, constantly changing the map, adding new activities, and just making sure there's always something new to do. Apex Legends has, instead, been more deliberate, slowly rolling out new characters and making major changes less frequently. That sometimes means the audience isn't as consistent, but it does make those content drops into major events, and you can see the benefit of that strategy in Apex's success over the past week. Whether it will ultimately be the correct choice will be revealed in time, but, for now, the new season of Apex has absolutely been a streaming success.
3. Code Vein
Increase Viewership: 1,331,773 Hours (112.91%)
Increase Channels: 4987 Creators (91.44%)
Last week, Code Vein was the second fastest rising new title on Twitch, and it's followed that up with a very solid first full week of growth, more than doubling its viewership from its first week and landing in our third spot of the fastest rising games in streaming. This is very heartening for the teams at Bandai Namco and Shift; given that its gameplay is heavily inspired by the Dark Souls series, the long-term health of the title on Twitch is going to depend on it establishing a solid foundation of dedicated players, speed-runners, and viewers to support the title into the future. The games from which it takes its inspiration managed to enjoy very long lifespans on Twitch, and it's because they created that core community. Code Vein seems to be off to a great start, and it bodes well.
4. Archeage (Archeage Unchained)
Increase Viewership:  230,558 Hours (258.10%)
Increase Channels: 655 Creators (152.87%)
Archeage is a Korean-developed medieval fantasy MMORPG which was first released in the West back in 2014, where it uses a 'freemium' model with zero cost for accessing the base game, and additional transactions to access other content. On September 30th, a complete version of the title, which includes all of the available content, was made available for purchase under the title Archeage Unchained, and it seems to have pulled a substantial number of players to the game. This is an interesting strategy, to release all of the available freemium content in a single for-purchase package. Considering there's a new update for the game releasing in less than two weeks, bringing in a large number of new players with an easier jumping on point could yield serious dividends, reinvigorating the gameworld at just the right time. It's worth watching to see how that plays out. Today, though, it's grown enough to make our list of the fastest rising titles on Twitch.
5. The Last of Us
Increase Viewership: 90,352 Hours (164.90%)
Increase Channels: 1305 Creators (210.48%)
On September 29th, it was confirmed that The Last of Us Part II, the sequel to one of the most critically successful games of all time, would be released in February of 2020, and with that announcement came a flood of new information, from gameplay details, to new trailers, to hints of just how massive this new game world will be. It seems as if that's done a great deal to whet the appetite of potential players, as many seemed to have returned to the original game on Twitch following the big reveal. It didn't lead to enormous viewership numbers, but it did result in one of the larger increases in total streamers on the platform, particularly for single player titles. It may rise again with the sequel still months away, but for now we don't expect this increase to sustain itself. Still, it's a fascinating demonstration of just how much impact the hype-machine can have on Twitch.
---
Top 5 New Releases

1. Tom Clancy's Ghost Recon: Breakpoint
Total Viewership: 1,296,045 Hours, 22nd Overall
Total Channels: 8760 Creators, 25th Overall
Ghost Recon: Breakpoint was the only new title to accrue at least one million hours of viewership this past week, making it the runaway leader for our list of the top new releases on Twitch. Streamers have actually had their hands on a piece of this title for a while, with the first closed beta being held from September 5th-8th and others being held in the several weeks since, but the game became widely available on the final day of our rankings period, resulting in the massive spike in viewership visible above.
There's no better place to be than at the top of the charts, but the game has not been received well by the entirety of the gaming community. It currently sits at a 61 on Metacritic, with an abysmal 2.2 user score, and including a surprising 40/100 score from PC Gamer. Most of the criticism seems to focus on the gameplay simply being unsatisfying, and if that opinion is shared by the majority of players, all of the attention the game gets from this impressive debut on Twitch won't do much to sustain the game long term. Statistically, this is a quality start, but without further growth into next week, the title might be in trouble.
2. Call of Duty Mobile
Total Viewership: 211,163 Hours, 75th Overall
Total Channels: 7510 Creators, 26th Overall
There have been numerous attempts, over the years, by the teams at Activision to translate the success of the Call of Duty franchise into the mobile arena, to varying degrees of success. While some of those adaptations have been reasonably well received, none have managed to truly translate the experience of the original games, or really catch on in terms of carving out a niche for themselves in the mobile gaming space. The latest iteration, though, which released globally on October 1st, feels different.
Call of Duty: Mobile is built in Unity, and it looks, feels, and even plays like a traditional Call of Duty title. In its first three days, it was downloaded over 35 million times and generated over $2 million in revenue. That success extended to Twitch, where it debuted as one of the 26th most streamed title on the platform, a very impressive number for any mobile title. As we've discussed before, mobile streaming is simple, but doesn't give most creators their preferred level of control over content style and stream quality. That leads to many creators avoiding mobile games entirely. The instant success of Call of Duty: Mobile, taken in that context, is even more impressive. It will be interesting to see if this momentum can be maintained in the coming weeks, as the novelty of the title wears off and we see who really wants to keep playing the game into the future.
3. What the Golf?
Total Viewership: 138,347 Hours, 110th Overall
Total Channels: 185 Creators, 542nd Overall
Physics-based parody games, from the original QWOP to newer titles like Goat Simulator, make for great content, with variety streamers often jumping at the chance to enjoy some relatively mindless chaotic fun alongside their audiences. The latest entry in this storied genre is What the Golf? from developer Triband and available on PC via the Epic Games Store. With varied, ridiculous gameplay, it's not a ride that lasts forever, but it's certainly one that's fun while it lasts. During a slower week, it's nearly 140,000 hours of viewership, most of it earned in just one day, was enough for the game to take the third spot in this week's list of the top rising new releases on Twitch. A solid debut for a smaller title.

4. Warsaw
Total Viewership: 93,068, 141st Overall
Total Channels: 153 Creators, 619th Overall
Warsaw is a tactical RPG featuring turn-based battle and a punishing WWII setting. Reminscent of Darkest Dungeons, the game has you assembling a team of soldiers and civilians to fight against German occupation. There's a lot here that makes for a good variety streaming title. With randomized team members and encounters, each play-through is different, and the high level of challenge makes for an often intense, mercurial experience, the sort of thing that's great for sharing with and involving your audience. With only 153 active creators, it's off to a slow but steady start. But, if the game gets into the hands of a major creator, don't be surprised to see it rising up the charts.
5. Neo Cab
Total Viewership: 25,205 Hours, 332nd Overall
Total Channels: 66 Creators, 992nd Overall
Our final title this week is Neo Cab, a noir mystery starring a cab driver in a futuristic setting searching for her missing friend. Featuring novel gameplay and an involving story, this isn't the sort of title that explodes on Twitch, focusing more on a single-player experience and a narrative to unravel. Variety streamers can and do often pick up these games for a stream or two, but then move on when the story has reached its conclusion. That being said, the game has been very well received, critically, and when a good game catches on, it can expand well beyond its original niche. Getting this title into the hands of major streamers could prove to be a huge opportunity. For now, though, during a slow week, its initial success was enough to earn it the final spot in this week's rankings.
---
Top 5 Overall by Viewership

1. League of Legends
Total Viewership: 20,501,690 Hours (+22.74%)
Total Channels: 83,878 Creators (-0.46%)
Top 5 Channels Overall By Viewership
1. Riot Games (Official) - 2.9 Million Hours
2. LCK Korea - 768,000 Hours
3. RiotGamesBrazil - 667,000 Hours
4. OgamingLoL- 533,000,000 Hours
5. LVPes - 488,000 Hours
2. Counter-Strike: Global Offensive
Total Viewership: 13,304,649 Hours (+52.34%)
Total Channels: 57,068 Creators (-8.13%)
Top 5 Channels Overall By Viewership
1. ESL CSGO - 3 Million Hours
2. DreamHackCS - 2.3 Million Hours
3. Gaules - 753,000 Hours
4. Dreamhackcsgo RU - 684,000 Hours
5. DreamHackCS2  - 568,000 Hours
3. World of Warcraft
Total Viewership: 10,643,403 Hours (-20.94%)
Total Channels: 43,741 Creators (-10.53%)
Top 5 Channels Overall By Viewership
1. Asmongold - 1.5 Million Hours
2. MOONMOON OW - 443,000 Hours
3. hanryang1125 - 406,000 Hours
4. Shroud - 331,000 Hours
5. EsfandTV - 286,000 Hours
4. Fortnite
Total Viewership: 10,249,031 Hours (-25.34%)
Total Channels: 180,727 Creators (-1.51%)
Top 5 Channels Overall By Viewership
1. Tfue - 825,000 Hours
2. Dakotaz - 337,000 Hours
3. Mrfreshasian - 287,000 Hours
4. Mongraal - 269,000 Hours
5. Myth - 267,000 Hours
5. FIFA 20
Total Viewership: 8,440,526 Hours (-17.79%)
Total Channels: 24,760 Channels (+19.12%)
Top 5 Channels Overall By Viewership
1. Handongsuk - 827,000 Hours
2. Castro 1021 - 793,000 Hours
3. MontanaBlack88 - 741,000 Hours
4. YapYap30 - 692,000 Hours
5. Nick28T - 428,000 Hours
---
Compare this list to last week's rankings here. Also, be sure follow us on Twitter and LinkedIn for all the latest blogs, announcements, and game marketing news from the team at GAMESIGHT!