#Top5OnTwitch for December 28th - January 3rd
Which games are rising on the Twitch charts? Which streamers are dominating the most popular titles? Check out our official rankings!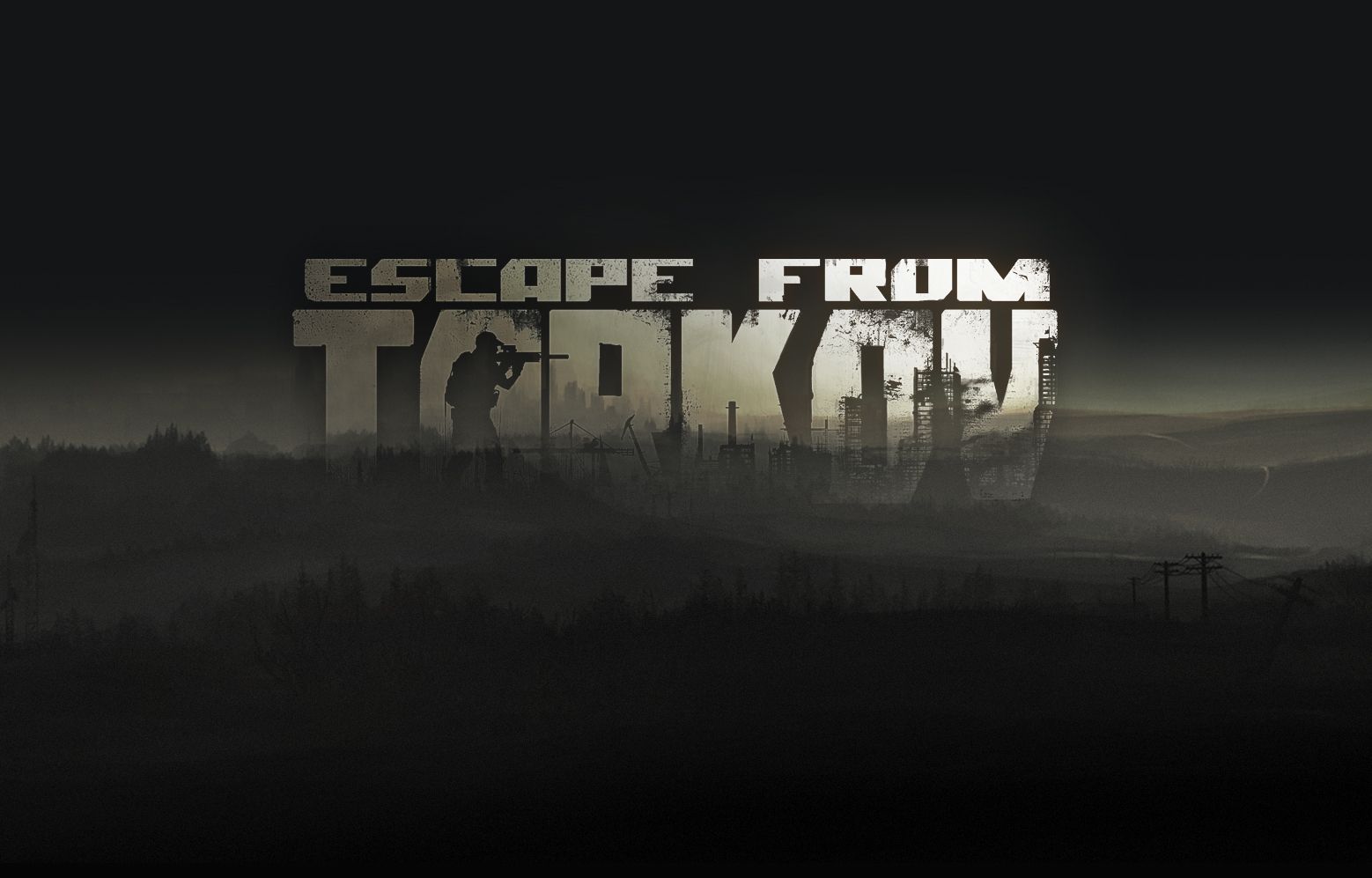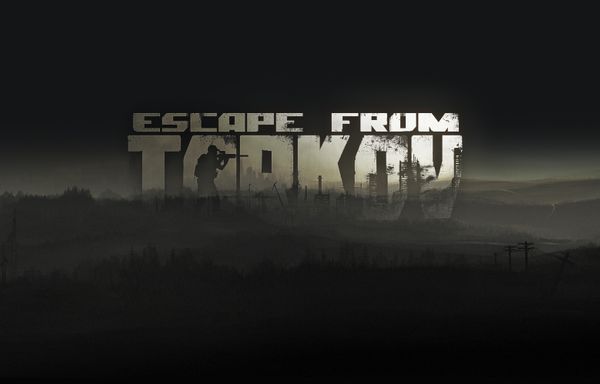 Which games are rising on the Twitch charts? Which streamers are dominating the most popular titles? Check out our official rankings!
Note: The following rankings are based on a combination of both gross and percentage change to viewership and total streams. As such, dominant and stable titles near the top of the charts will not always, or often, appear. Check out our list of the top rising titles in 2019 here.
Graphs for Top Rising titles show previous two weeks for context.
---
Top Five Rising

1. Escape From Tarkov
Increase Viewership: 19,704,936 Hours (554.62%)
Increase Channels: 7309 Creators (70.42%)
Escape from Tarkov has regularly been one of the top twenty games on Twitch over the past year, not quite reaching the heights of other large-scale competitive shooters like Fortnite but still carving out a steady and dedicated community for itself amongst streamers and viewers. That changed this week, though, as the combination of sales and a new in-game event have increased the game's overall viewership by more than five times while pulling in thousands of new creators.
Tarkov is an unforgiving looter-shooter featuring an intense risk/reward system wherein everything you bring into a match, the weapons and equipment you've acquired through hours of hard work and spending of in-game currency, is at risk of being lost to other players. Those high stakes already make for a great viewing experience, with players constantly on their toes and new players entertainingly struggling against a steep learning curve. In the last week of 2019, though, developer Battlestate Games introduced a new event wherein Twitch viewers can earn in-game equipment just by watching others play the title, and this is why the game seems to finally be exploding in the world of streaming.
This growth had the largest impact on veteran Tarkov streamer Pestily, who accrued more than 5.5 million hours of viewership while playing the title over the last week after beginning the event with a 44-hour stream, raising over $22,000 for charity and hitting over 75,000 concurrent viewers, a number he has surpassed since. But it wasn't just those who had already streamed Tarkov who were getting in on the action. Large-scale creators like DrDisrespect (1 million hours viewed), CohhCarnage (890,000 Hours), xQc (490,000 Hours), and DrLupo (480,000 Hours) all dove into the title either either for the first time or after long breaks, with a whopping 37 creators accruing at least 100,000 hours of viewership. All told, these creators and their audiences made this event, by far, the biggest thing happening on Twitch. We can't wait to see what this means for Tarkov's future, and we'll be watching carefully to see how long this momentum can be maintained.
2. The Witcher 3: Wild Hunt
Increase Viewership: 537,520 Hours (60.37%)
Increase Channels: 3194 Creators (32.39%)
Netflix's The Witcher, which debuted on December 20th, is, according to some sources, the most in-demand series in all of streaming, not just in the US but world-wide. The show, featuring Henry Cavill as the monster-slaying protagonist Geralt of Rivia, is perhaps the largest scale adaptation of a video game we have yet to see, though obviously it also takes inspiration from the original novels upon which the games are based. That kind of care and attention being put into a series beloved by video game fans has obviously done a great deal in terms of creating buzz and excitement for the series itself, but it also has the secondary effect of reinvigorating the games, as is made clear by the resurgence of the most recent title on Twitch, with The Witcher 3: Wild Hunt returning to the top of the streaming charts.
Two days after the release of the new show, the game, which was originally released in 2015, broke its previous concurrent player record on Steam, at just over 48,000.Within a few more days, that number climbed as high as 102,000
Developer and publisher CD Projekt RED has done an excellent job encouraging this influx of new players by making sure the game is on sale wherever possible, and it's clear that this strategy has effectively brought myriad new streamers and players to the title, on a scale never seen before. This is an incredible demonstration of the impact it can have when a series or title ventures outside its standard medium to deliver new stories to new audiences. That interconnected relationship between a game and the greater franchise is absolutely something of which we'll continue to see publishers take advantage in a world of increasingly diverse and developed IPs.
3. Hades
Increase Viewership: 698,326 Hours (652.24%)
Increase Channels: 492 Creators (47.86%)
Hades is a rogue-like dungeon crawler from Supergiant Games, creators of previous indie-hits Bastion, Transistor, and Pyre, and like its predecessors, it boasts a slick and crisp art-style, smooth combat, and solid voice-acting heightening familiar gameplay loops. While it initially launched into early access as an Epic Games Store exclusive back in December of 2018, it emerged on Steam this past December 10th. The latter platform's Winter Sale also lowered the price of entry, and even included a free copy of Pyre with each sale, and that seems to have been the catalyst the game needed, with viewership increasing by over 650% over the last week.
The corresponding increase in participating channels has been somewhat modest, but has included a small number of creators with substantial audiences. AdmiralBahroo, averaging just over 10,000 viewers, led the charge with over 240,000 hours of total viewership, while Korean streamer Handongsuk, averaging nearly 13,000 viewers, came in at nearly 160,000 total hours. Both being new to the title, they're collectively responsible for approximately 57% of the game's total increase in viewership. The rest, though, is more evenly distributed across the over 1500 participating Twitch channels, with only twelve accruing more than 10,000 total hours. So, while this rise to the top of the charts may be short lived if either of these top two channels move on, it doesn't mean the game hasn't broadened and strengthened its foundation of players, moving into the future. The team at Supergiant Games should be thrilled with how well this promotion has gone, and consider themselves one of the winners of the Steam Winter Sale.
4. Jump King
Increase Viewership: 746,811 Hours (100.62%)
Increase Channels: 385 Creators (22.33%)
The third and final chapter of Jump King, entitled Ghost of the Babe, has been available since December 13th, but into its third week on Twitch it continues to grow, enough so that it remains one of the five fastest rising titles on the entire platform. The increase in participating streamers over the previous week was relatively modest, at just under 400 new channels, but still viewership doubled, as creators took advantage of the new-year holiday by really digging in deep and throwing themselves at the notoriously difficult and frustrating platformer.
The appeal of Jump King on Twitch is similar to that of Dark Souls; it's very difficult, but fair, so players can get better and better even as they struggle, with each individual triumph taking enough time and effort to make an eventual victory feel earned. For viewers, this makes for captivating content, and you can tell because, since the release of the final expansion, videos and clips of major creators failing and triumphing within the game have gone viral. The clip below alone, featuring a single missed jump by creator xQc, has been viewed over 160,000 times, as of this writing.
These moments are what have made Jump King such a massive hit, and they're what continues to draw players and viewers back with each subsequent expansion. Three weeks after the release of its last piece of new content, the game remains one of the fastest rising in streaming. It's hard to ask for more.

5. Clash of Clans
Increase Viewership: 315,630 Hours (328.11%)
Increase Channels: 226 Creators (39.10%)
Clash of Clans? Clash of Clans! The mobile megahit launched a new season of content on January 1st, featuring challenges and rewards, including a new player skin. Like most mobile content drops, access to all of the content is available for a small price, while some is freely available to all.
Mobile games still haven't really broken out on Twitch, though there are stronger competitors in the space every day. From a creator's perspective, streaming from a phone or mobile device is far from ideal, giving them less control over the quality of their stream. That means that when a game does do well, it doesn't tend to rise to the same level on Twitch as a non-mobile title, even as it exceeds many traditional games in terms of total players and revenue. That being said, moments like this still stand out, and the over three-fold increase in the game's total viewership exceeded that of many traditional titles, more than earning it a spot in our top five. It's a fantastic achievement for Supercell, and a demonstration that the work they're putting in to making their experience better for streaming is starting to pay off.
---
Top Five Most Viewed Overall

1. Escape from Tarkov
Total Viewership: 23,257,797 Hours (+554.62%)
Total Channels: 17,688 Creators (+70.42%)
Top Channels by Viewership
1. Pestily - 5,526,611 Hours
2. Anton - 1,382,513 Hours
3. DrDisrespect - 1,056,388 Hours
4. CohhCarnage - 882,924 Hours
5. Deadlyslob - 851,767 Hours
2. League of Legends
Total Viewership: 16,062,096 Hours (+4.84%)
Total Channels: 96,895 Creators (7.80%)
Top Channels by Viewership:
1. Yassuo - 481,276 Hours
2. loltyler1 - 452,781 Hours
3. NoWay4u_Sir - 419,750 Hours
4. Solary - 368,347 Hours
5. C9Sneaky - 330,716 Hours
3. Fortnite
Total Viewership: 12,297,462 Hours (-11.51%)
Total Channels: 310,426 Creators (+9.13%)
Top Channels by Viewership:
1. Tfue - 578,490 Hours
2. Clix - 479,973 Hours
3. TimTheTatman - 419,220 Hours
4. dakotaz - 359,022 Hours
5. NickEh30 - 356,932 Hours

4. Grand Theft Auto V/Online
Total Viewership: 8,859,995 Hours (+8.57%)
Total Channels: 50,925 Creators (+10.26%)
Top Channels by Viewership:
1. Lord Kebun - 692,446 Hours
2. dasMEHDI - 417,205 Hours
3. Vader - 281,900 Hours
4. RatedEpicz - 218,136 Hours
5. TheKAIRI78 - 201,270 Hours
5. Counter-Strike: Global Offensive
Total Viewership: 5,817,135 Hours (-13.66%)
Total Channels: 69,123 Creators (+12.81%)
Top Channels by Viewership:
1. FACEIT TV - 362,672 Hours
2. gaules - 349,811 Hours
3. S1mple - 248,014  Hours
4. Trainwreckstv - 223,512 Hours
5. xQcOW - 222,877 Hours
---
Check out our breakdown of 2019's fastest growing games on Twitch. Also, be sure to follow us on Twitter and LinkedIn for all the latest blogs, announcements, and game marketing news from the team at GAMESIGHT!