#Top5OnTwitch January 11th - 17th
Which games are rising on the Twitch charts? Which streamers are dominating the most popular titles? Check out our official rankings!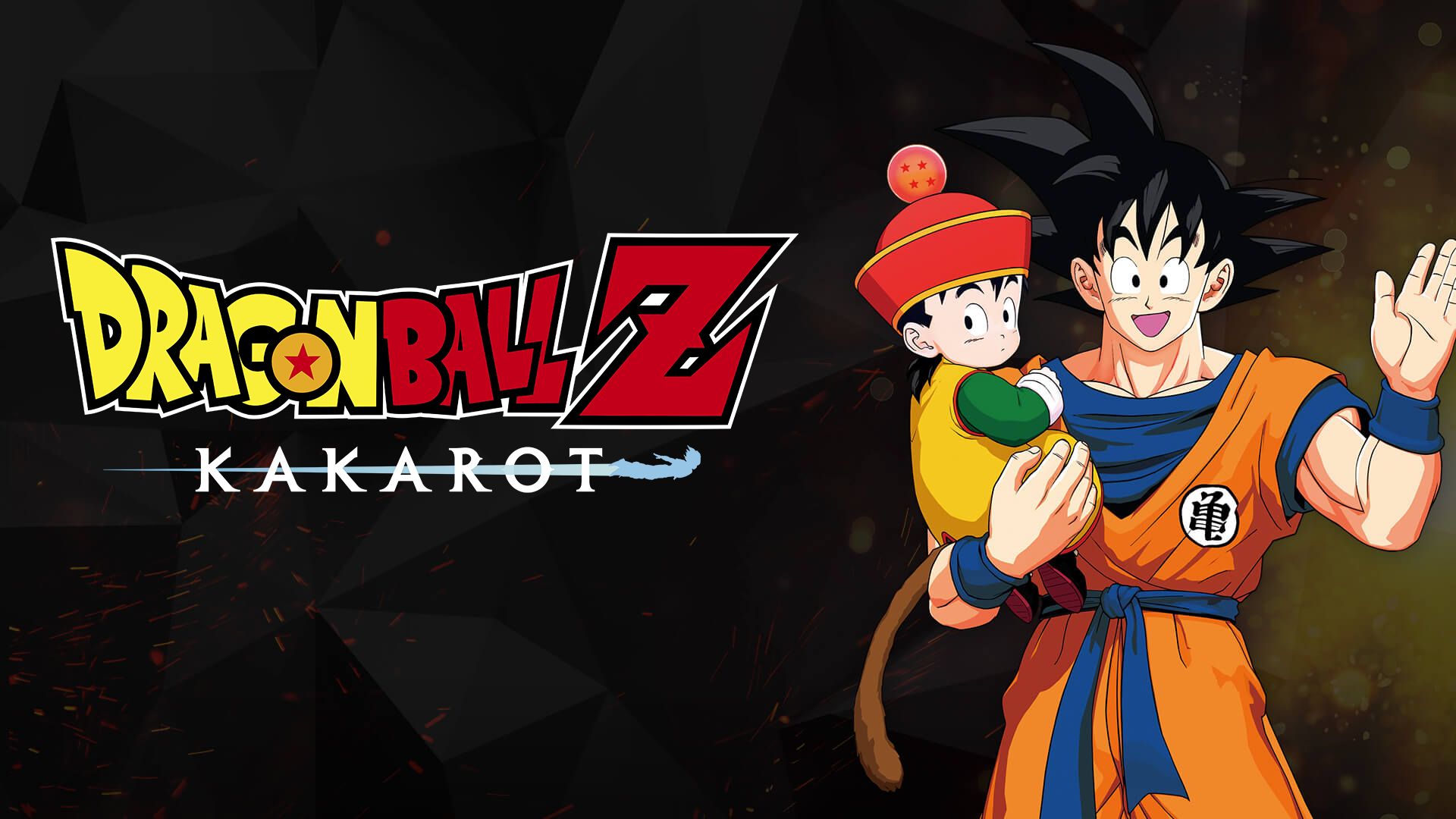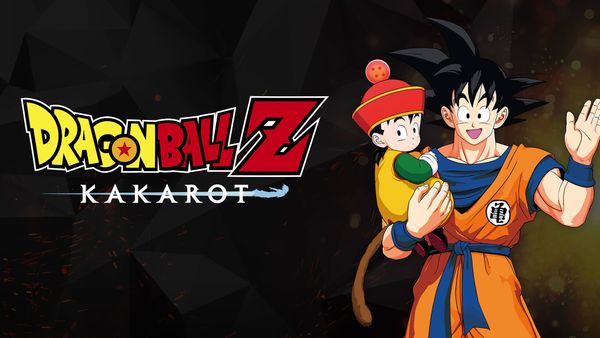 Which games are rising on the Twitch charts? Which streamers are dominating the most popular titles? Check out our official rankings!
Note: The following rankings are based on a combination of both gross and percentage change to viewership and total streams. As such, dominant and stable titles near the top of the charts will not always, or often, appear. Check out last week's rankings, and our list of the top rising titles in 2019 here.
Graphs for Top Rising titles show previous two weeks for context.
---
Top Five Rising Titles

1. Z1 Battle Royale
Increase Viewership: 468,562 Hours (644.14%)
Increase Channels: 2719 Creators (382.96%)
Don't look now, but Z1 Battle Royale followed up last week, wherein it just barely managed to break into the top five, with a spectacular rise in viewership, pulling in several large-audience creators and emerging as the fastest growing title on all of Twitch. The biggest change moving the dial for the title was the participation of the platform's top Fortnite streamer, Tfue, who hosted two subscriber-exclusive streams featuring Z1 and quickly became the game's top performing creator. The fact that these broadcasts were only available to subscribers, and yet they still managed to pull the game to the top of the Twitch charts, is a testament to the impact that not just Tfue, but all large-scale creators, in general, have to impact a game's success in the world of streaming.
In addition to Tfue, the game's top returning creator, stormen, also saw significant expansion in terms of audience size, which increased by nearly five times as he tripled is time spent playing the title on stream. This also coincides with a significant increase in participating broadcasters, the sixth largest increase on all of Twitch, all of which seems to have occurred without significant change or update to the game itself. This indicates its the streamers themselves, creators like Tfue and others, who are responsible for the game receiving more attention from both viewers and creators. A spectacular achievement for a title which had been struggling to gain a foothold in the space, and a testament to the impact streamers truly have.
2. Magic: The Gathering
Increase Viewership: 648,984 Hours (69.39%)
Increase Channels: 806 Creators (28.85%)
The growing digital version of the classic tabletop collectible card game, Magic the Gathering Arena was launched on the Epic Games Store this week, and the resulting change in total viewership was the eighth largest such increase of any title on Twitch. 2019 was a big year for Magic in the world of streaming, as the increasing success of Arena and their competitive series, then called 'Mythic Championships' but soon to transition to the new title of 'Mythic Invitational, made it one of the fastest growing games in all of esports. Hitting the Epic Games Store allows the title to more easily find its way into gamers' hands, and the result was a modest increase in total streamers, but an enormous increase in viewership, meaning this change in availability is pulling in creators with substantial audiences. The team at Wizards of the Coast still has big plans for the rest of the year, and this is really just a small change in what will be a long line of what are, hopefully, big moments for the game on Twitch, but it also speaks to the potential that still remains. 2020 looks like its getting off to a great start for the venerated king of collectible card games.

3. Slay The Spire
Increase Viewership: 136,650 Hours (82.09%)
Increase Channels: 692 Creators (56.08%)
This week saw a major update come to Slay the Spire, the roguelike deck-building title from developer Mega Crit Games first released in 2017, and the increased attention was enough to make it one of the fastest rising titles on all of Twitch. The major addition this new update brings is a fourth playable character, called the Watcher, with which to tackle the game's eponymous tower, but it also saw the introduction of new items and relics, just to provide that extra little incentive to pull players back in.
And pull players back in it did, as its nearly 700 new creators amounted to the 17th largest such increase on all of Twitch. Often times, those of us who spend our time analysing and watching streaming platforms tend to focus on the larger titles, the biggest names in the space, but it's important to take notice of the more modest;y budgeted titles, from small teams, that still manage to make an impact on the Twitch charts, again and again. Slay the Spire, like others, continues to make waves because its team is dedicated to constantly improving and revamping the experience. Two and a half years after launch, they're still putting the work in to keep the game relevant. It's an impressive feat, and this week it earns the title a top spot in our rankings.

4. Frostpunk
Increase Viewership: 80,063 Hours (276.07%)
Increase Channels: 226 Creators (61.58%)
The latest, and largest, expansion to the so-called "society survival game,' Frostpunk, didn't officially release until the 21st of January, but previews, creatorts with early access, and just simple anticipation was enough to make players return to the game, with an over 60% increase in participating streamers pulling in over 80,000 hours of new viewership to the previously slumping title. This is an interesting effect, one that we've seen before, wherein the impending release of an expansion actually brings players back early, with many wanting to refamiliarize themselves with a game from which they've spent time away, allowing them to hit the ground running, so to speak, when the new content finally drops. This increase in attention is a positive sign, but we'll have to wait until next week's rankings to really see the impact this new expansion will have.
5. League of Legends
Increase Viewership: 5,031,136 Hours (25.99%)
Increase Channels: 9502 Creators (8.51%)
It's early in the year, with many streamers still slowly returning from breaks and hiatuses as Twitch's overall numbers begin climbing back to where they were before the holidays. This week, that makes it impossible not to include megahit League of Legends in our rankings, as it experienced the single largest increase in raw viewership and total streamers of any returning title on Twitch. Really, this is as much an indication of the platform's overall trajectory as it is League itself, and the increase in viewership is very much a sign that creators are, indeed, returning to the platform after time away. With no other smaller  titles yet displaying similar expansion, League makes its way into our top five.
---
Top Five New Releases

1. Dragon Ball Z: Kakarot
Total Viewership: 3,030,288 Hours (8th Overall)
Total Channels: 13,778 Creators (24th Overall)
Dragon Ball Z: Kakarot reimagines the main character's journey from the original anime as an action RPG, and now that it's been released, the gaming community jumped in with both feet, as it was easily the most streamed and viewed new release on Twitch this week, and the biggest release of the year, thus far.
As a single-player and story-driven title, its success on Twitch was always going to be dependent on attracting a large collection of broadcasters that included some with substantial audiences, and that's exactly what occurred during the two days in which the game was available. The more than 13,000 streamers were led by big name xQc who accrued over 430,000 hours of viewership over just two streams, followed by MOONMOON at over 262,000 hours, again over just two streams. All told, 37 accrued at least 10,000 hours of viewership in that brief time, and six creators accrued at least 100,000.
The strength of the Dragon Ball IP is on full display, here, as it's hard to believe it could ever achieve this level of success without appealing to that series' massive international audience. Moreover, Dragon Ball Z in particular was a childhood favorite of many of the creators currently dominating the Twitch charts. The result is what we see here, the largest game launch so far in 2020.
2. Darwin Project
Total Viewership: 263,341 Hours (80th Overall)
Total Channels: 4128 Creators (62nd Overall)
What was a very small title that had been slowly percolating in early access since January of 2018, Darwin Project, was officially launched this week, not just on the PC but also on the Xbox and PS4, the latter of which was an unexpected addition for this title from the small team at Scavengers Studio. A survival and scavenging oriented battle royale set in the Canadian Rockies, it features many of the same traditional elements that have made titles like Fortnite so popular, with groups of players being dropped into an open arena and being tasked with collecting resources and fighting until only one remains. With streamers still returning from the holidays, and what remains a light release schedule, it gives smaller titles an opportunity to shine, and that's exactly what happened here, with its number of total active streamers being particularly impressive. With its presence on multiple platforms, it will still need the still forthcoming addition of crossplay to maintain long-term viability, but, for now, this is a solid launch out of early access.
3. Arknights
Total Viewership: 63,612 Hours (214th Overall)
Total Channels: 613 Creators (283rd Overall)
Arknights is a tower-defense, collectible-hero-style RPG that launched on iOS and Android this week, and it took advantage of the less active January release schedule and made its way into our list of the fastest rising new titles on Twitch.
Again and again, it feels like, we in the space talk about how the ultimate rise of mobile games, putting them on a similar footing as traditional titles, on Twitch, was right around the corner, and while that still has yet to materialize, it's moments like this that illustrate that potential. Arknights is, by any definition, a niche title, and it certainly hasn't been bombarding potential users with advertisements or traditional marketing. And yet, it's more than 600 active broadcasters is substantial, particularly for a mobile title that doesn't even have a PC or console counterpart. It's one thing to see that many players picking up PUBG mobile, but this is a uniquely hand-held, phone and tablet oriented game, and yet its performance over just a few days puts it on par with many PC games. Does this mean we're beginning to see the shift so many have so often predicted? Not necessarily. But it remains an important fact worth elucidating that mobile games are beginning to see increasing levels of success on Twitch.
4. Tokyo Mirage Sessions #FE Encore
Total Viewership: 14,045 Hours (537th Overall)
Total Channels: 319 Creators (443rd Overall)
Another niche title enjoying enhanced success by launching in January when it can see less competition, Tokyo Mirage Sessions #FE Encore is an enhanced and updated Switch-exclusive version of a crossover RPG first released in Japan in 2015 for the Wii U. Featuring characters from the Shin Megumi Tensei and Fire Emblem series, it obviously appeals to fans of the JRPG genre, and this new version features new story content, characters, and music. While it's total hours viewed were less substantial, it takes the fourth spot over the next title thanks to having more than double the total participating creators. This demonstrates a dedicated, if small, community of players, who will likely support the title for at least the next week. It, however, did not nearly achieve the same total viewership as our final title…
5. Some Some Convenience Store
Total Viewership: 60,706 Hours (220th Overall)
Total Channels: 166 Creators (677th Overall)
In yet another demonstration of the power of the still growing Korean speaking segment on Twitch, Some Some Convenience Store is a  dating simulator only available in the aforementioned language. In spite of this, it's over 60,000 hours of total viewership is only slightly less than Arknights, which, while a mobile title, is available in many regions and languages. This really shows how creators in Korea are not simply broadcasting in larger numbers, but they're pulling in larger audiences, enough to make waves during less busy weeks and push games up the charts, even those without English localizations. It wouldn't happen most weeks of the year, but still, this is an interesting and impressive moment for a game that isn't really available, yet, to most players.
---
Top Five Most Viewed Overall

1. League Of Legends
Total Viewership: 24,381,967 Hours (+25.99%)
Total Channels: 121,154 Creators (8.51%)
Top Channels by Total Viewership
1. Solary - 1,178,700 Hours
2. loltyler1 - 982,054 Hours
3. Yassuo - 610,277 Hours
4. NoWay4u_Sir - 568,304 Hours
5. tarzaned - 415,246 Hours
2. Escape From Tarkov
Total Viewership: 12,673,751 Hours (-30.80%)
Total Channels: 28,089 Creators (+5.38%)
Top Channels by Total Viewership
1. summit1g - 2,758,550 Hours
2. DrLupo - 827,933 Hours
3. Sacriel - 553,650 Hours
4. LIRIK - 496,813 Hours
5. DrDisrespect - 414,435 Hours
3. Fortnite
Total Viewership: 12,022,992 Hours (+5.04%)
Total Channels: 267,108 Creators (-1.23%)
Top Channels by Total Viewership
1. Tfue - 835,941 Hours
2. NICKMERCS - 429,751 Hours
3. TimTheTatman - 363,370 Hours
4. Dakotaz - 359,835 Hours
5. Myth - 312,781 Hours
4. Grand Theft Auto V / Online
Total Viewership: 9,599,652 Hours (-3.06%)
Total Channels: 48,828 Creators (+1.13%)
Top Channels by Total Viewership
1. Lord Kebun - 576,414 Hours
2. dasMEHDI - 421,323 Hours
3. RatedEpicz - 263,075 Hours
4. RebirthzTV - 236,462 Hours
5. Vader - 232,788 Hours
5. Dota 2
Total Viewership: 8,621,186 Hours (+10.96%)
Total Channels: 14,518 Creators (-0.26%)
Top Channels by Total Viewership
1. WePlayEsport_EN - 1,163,872 Hours
2. WePlayEsport_RU - 1,082,254 Hours
3. Stray228 - 461,258 Hours
4. Gorgc - 378,441 Hours
5. ybicanooooboy - 370,943 Hours


---
Check out last week's rankings, and our breakdown of 2019's fastest growing games on Twitch. Also, be sure to follow us on Twitter and LinkedIn for all the latest blogs, announcements, and game marketing news from the team at GAMESIGHT!