The 3 main AAA FPS shooter franchises (Halo, Call of Duty, and Battlefield) all had betas over the past few weeks. The purpose of this piece is to highlight and compare the data of their Twitch viewership over their beta durations while providing insight into what those numbers mean. An important caveat for the following data is that the viewership graphs show hourly data, so certain peaks might not necessarily visually line up with the peak viewership data presented below it.
---
Halo Infinite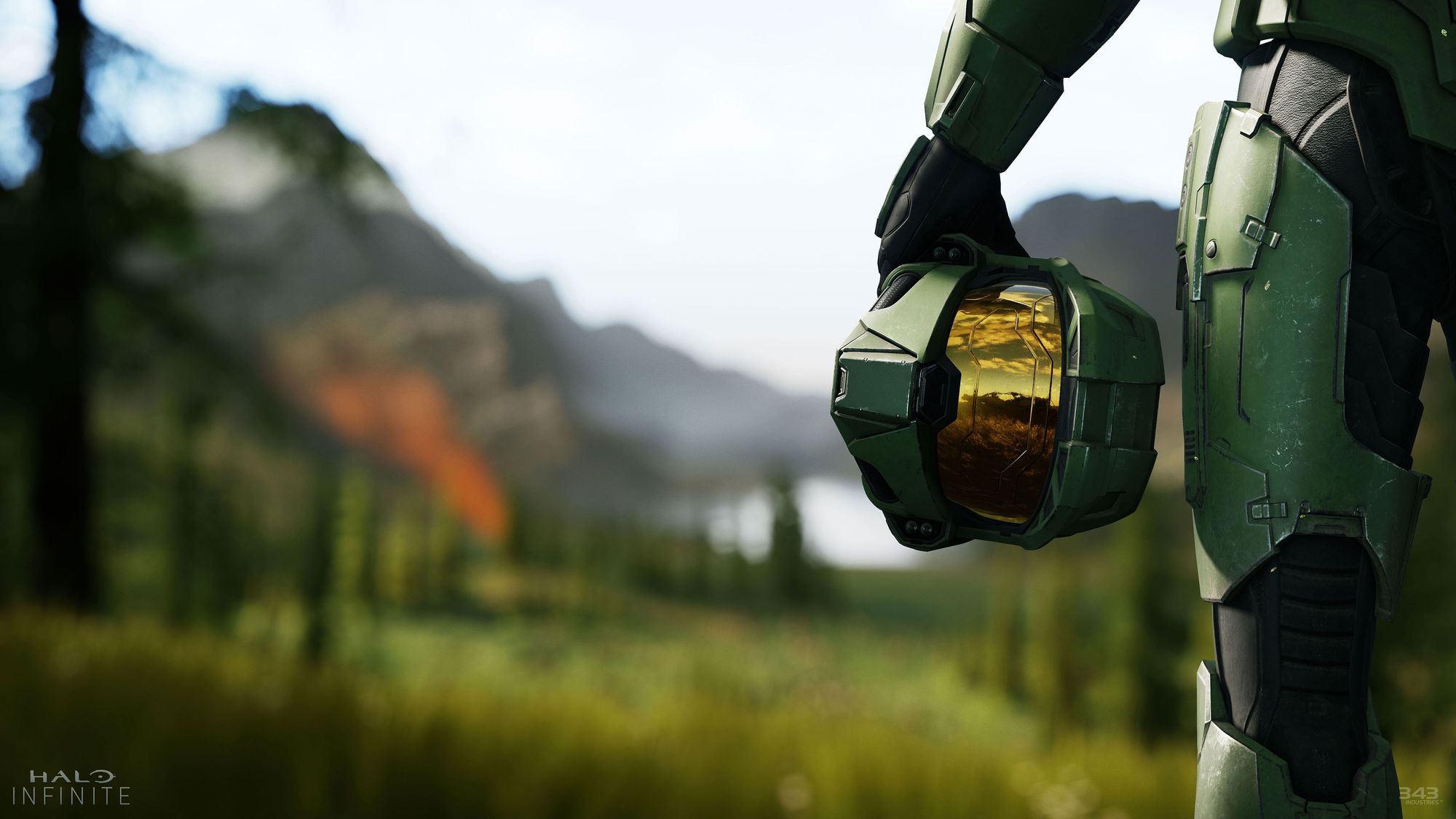 The 3rd and presumably final technical preview for Halo Infinite ran it's course this past weekend from October 1st-3rd. Players used this opportunity to get an early look at the flagship Xbox game developed by 343 Industries and to give them some valuable feedback. This technical preview focused on showcasing the new and revamped Big Team Battle (BTB) mode, which increased the player size from 8 to 12 players on each team. The 12v12 experience shows great potential but most players agree the mode requires minor adjustments in order to facilitate a true next gen experience. While players have been split on certain issues like Assault Rifle/Pistol starts in Big Team Battle, other issues like the awkwardness of controller play seems to be a general consensus. Overall, however, the reaction to the game has been generally positive from many past, current, and new players.
Presented below is the overall Twitch viewer statistics from all 3 technical previews.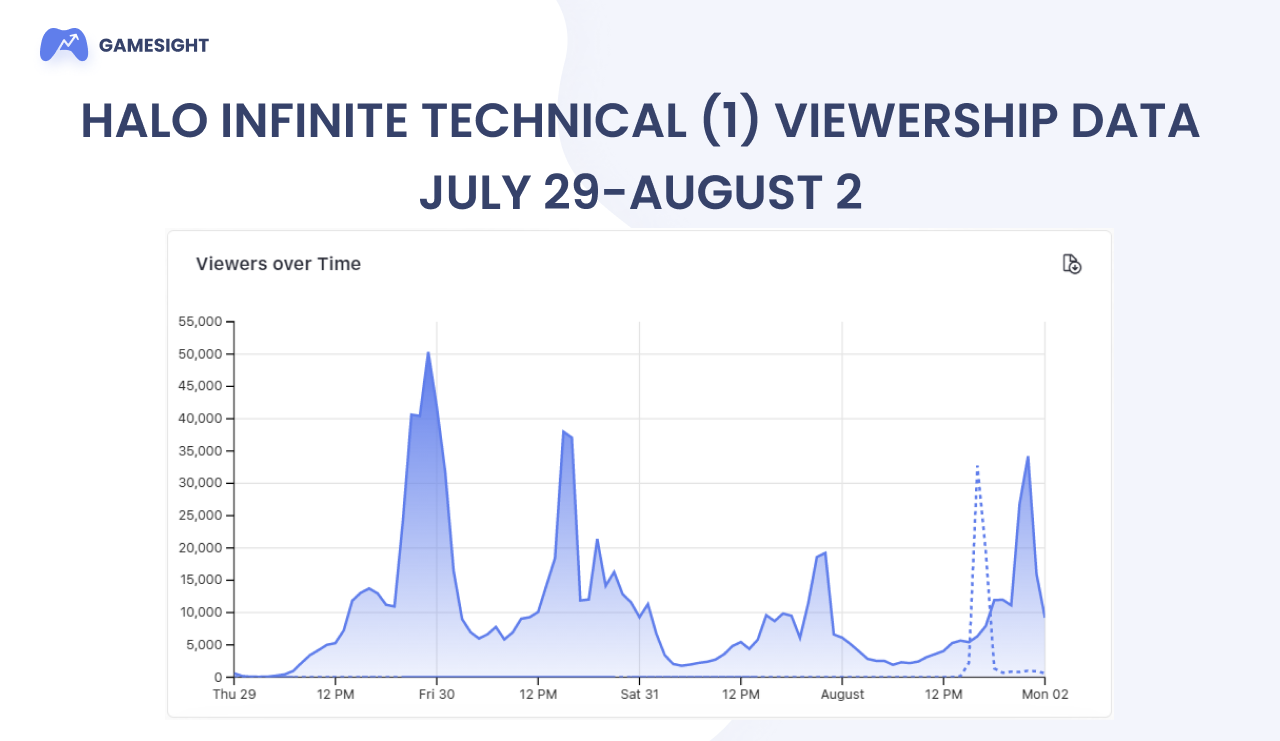 Average Viewers: 8.9k
Hours Watched: 994.7k
Peak Twitch Rank: 9
Peak Viewership: 52,206
---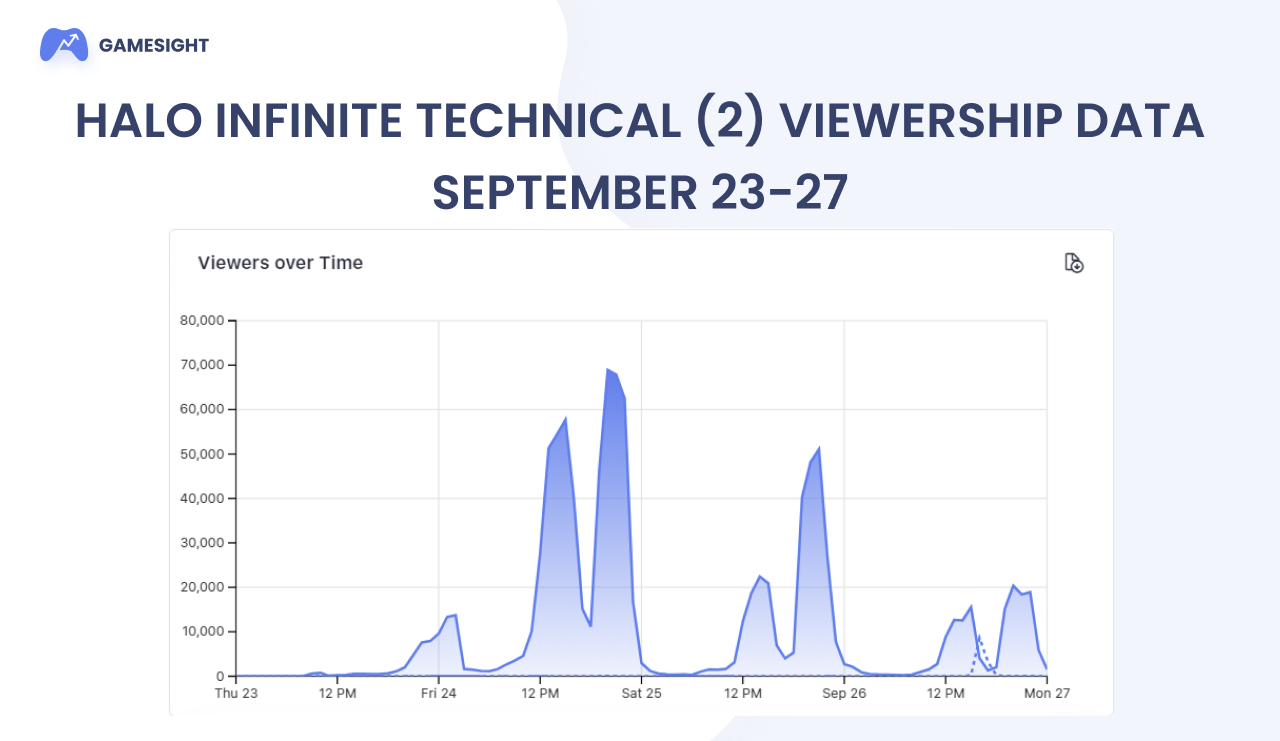 Average Viewers: 8.8k
Hours Watched: 1 Million
Peak Twitch Rank: 9
Peak Viewership: 71,859
---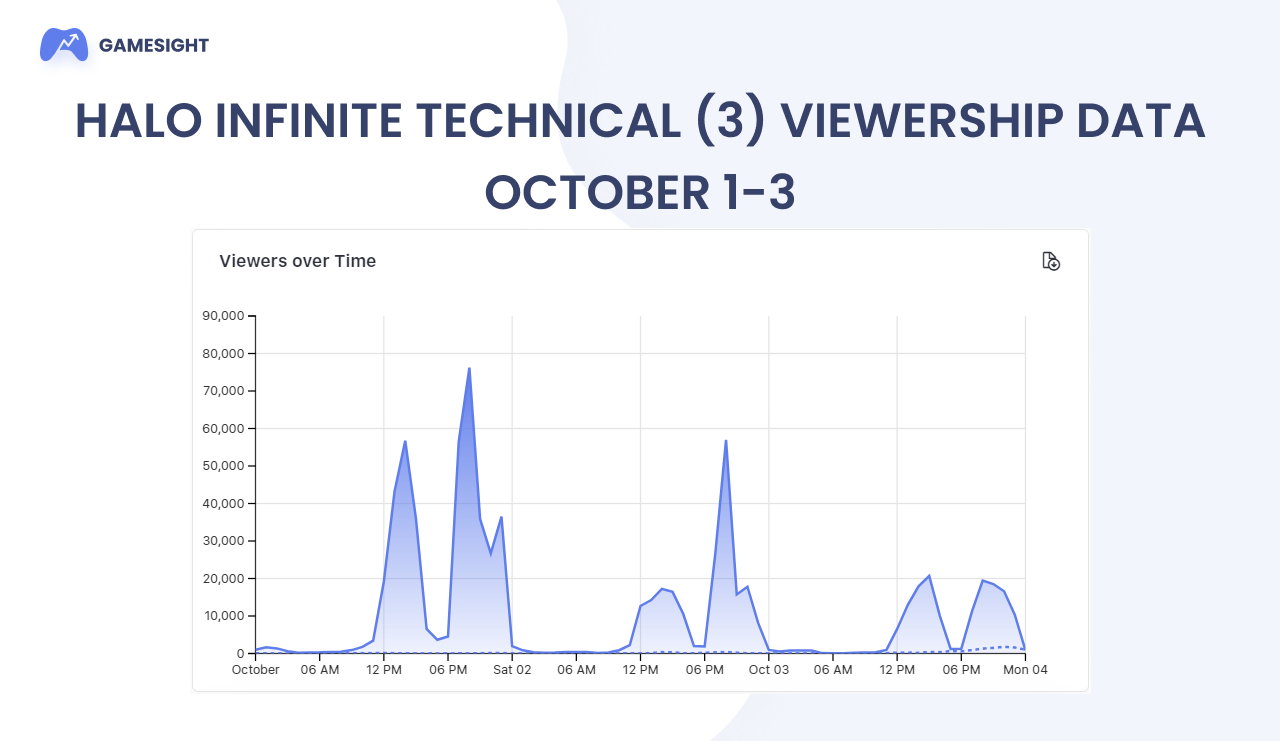 Average Viewers: 8.1k
Hours Watched: 758.5k
Peak Twitch Rank: 8
Peak Viewership: 82,315
---
Surprisingly, we can see that while the most recent technical preview had the highest peak viewership, it was about 250,000 viewer hours less than the previous two technical previews. A probable reason for this is because the most recent flight was open to anyone who registered on Halo Insider. Insiders also got an additional code to give to friends. So while 343 hasn't released player numbers yet, there was most likely far more people actually playing the game this past preview than the first 2. This could help account for the missing viewer hours. It could also mean that a good portion of Twitch streamers/viewers had their fill of the alpha version of Halo Infinite in the first 2 technical previews.
The peak viewership on Friday October 1st also indicates the viewer base's general interest in how a 12v12 BTB mode would work in a Halo game. The lower viewership for the 3rd technical preview could be interpreted as either good or bad, which can be more easily analyzed if/when 343 Industries releases player counts for all the technical previews.
---
Call of Duty: Vanguard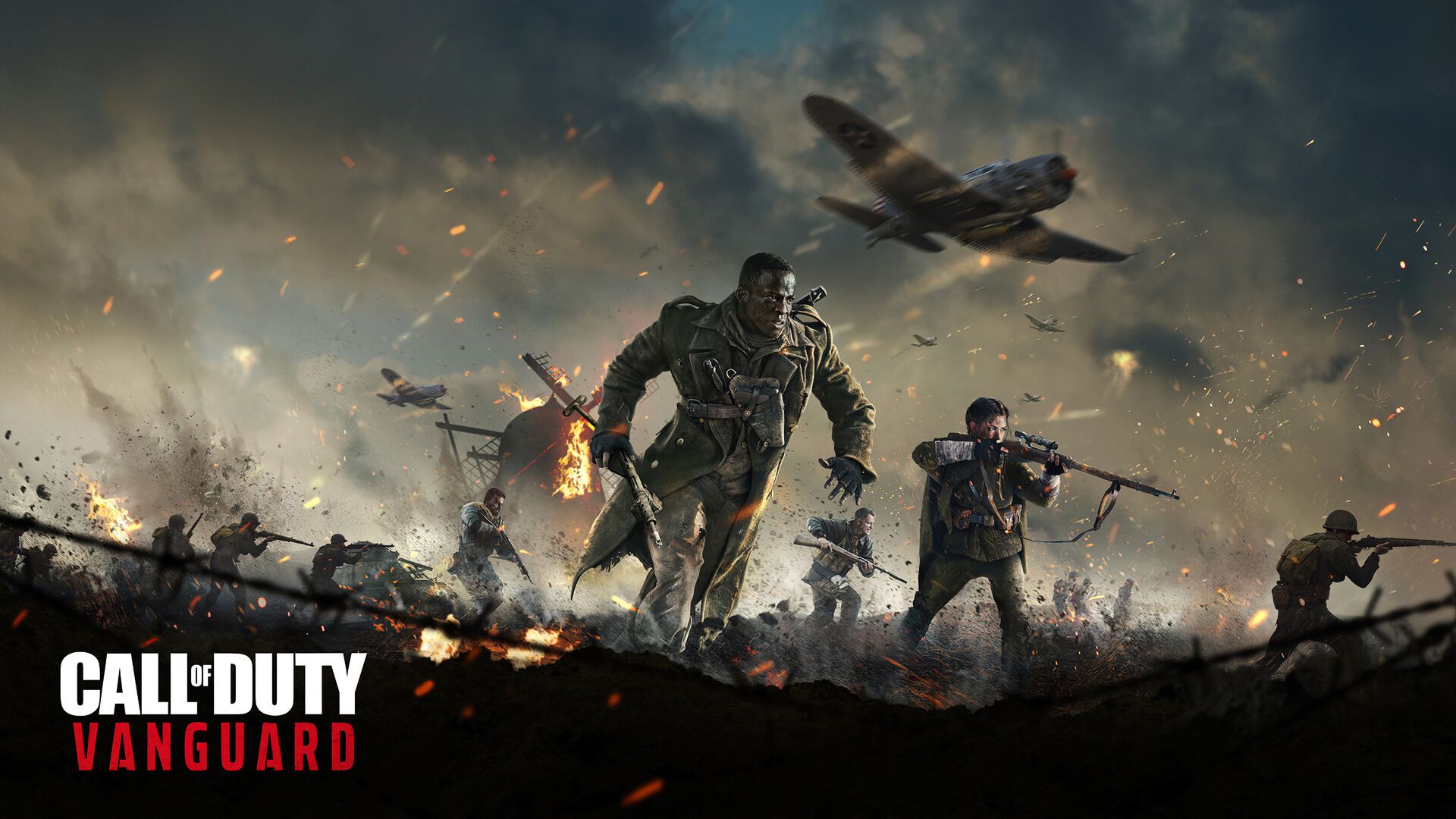 Developed by Sledgehammer Games, the Call of Duty: Vanguard open beta ran from September 18th until September 20th. PlayStation players and players who pre-ordered the game were given access to the beta on the 16th, and the developers eventually extended the beta through the 22nd. Initial reactions to the beta were mixed, with the sneak peak suffering from the same hacker problems that the massively successful Call of Duty: Warzone has been plagued with for the past 2 years. Players also complained about audio issues, which Sledgehammer already acknowledged they were working on a fix for.
Presented below is the overall Twitch viewer statistics from the whole Vanguard beta period.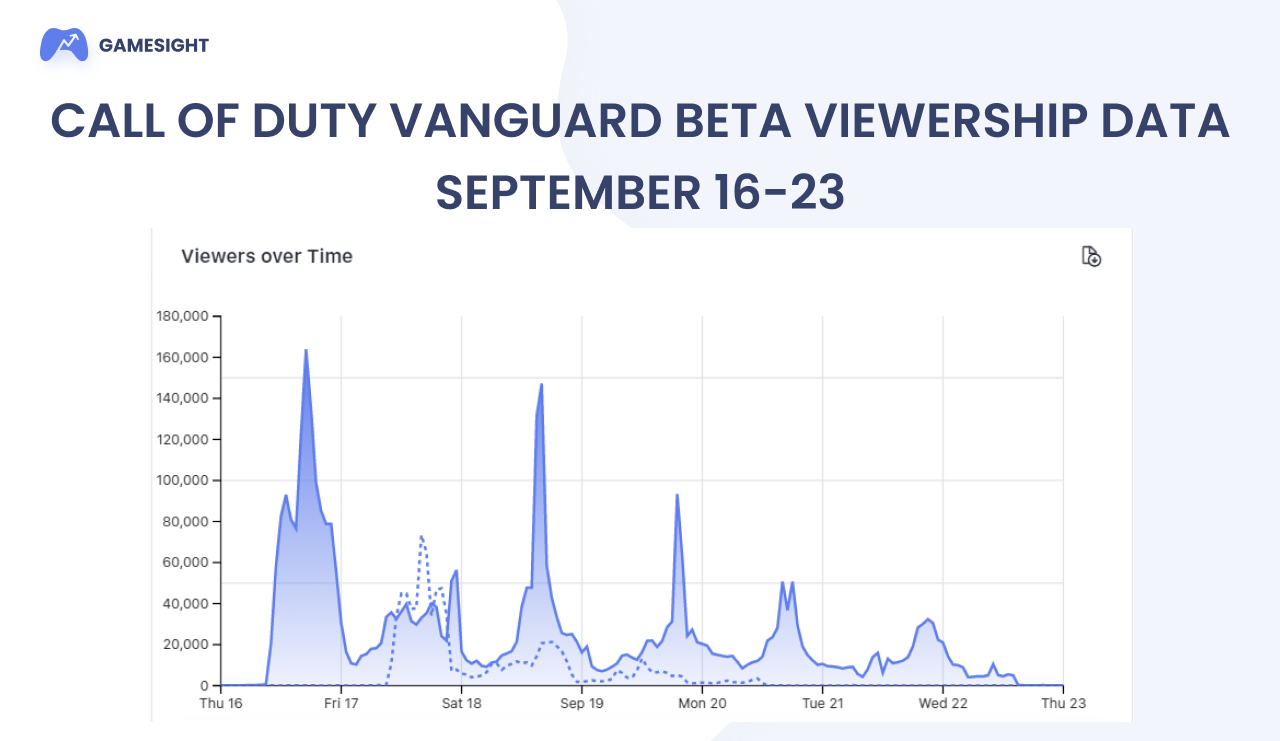 Average Viewers: 24.3k
Hours Watched: 4.1 Million
Peak Twitch Rank: 5
Peak Viewership: 181,513
---
As we can see, despite what issues the beta had, the overall Twitch viewership was still impressive. Reaching nearly 200,000 peak viewers on the 16th, Call of Duty is still one of the top players in the FPS market, especially considering Call of Duty: Black Ops Cold War broke into the top 20 best selling games of all time earlier this year.
---
Battlefield 2042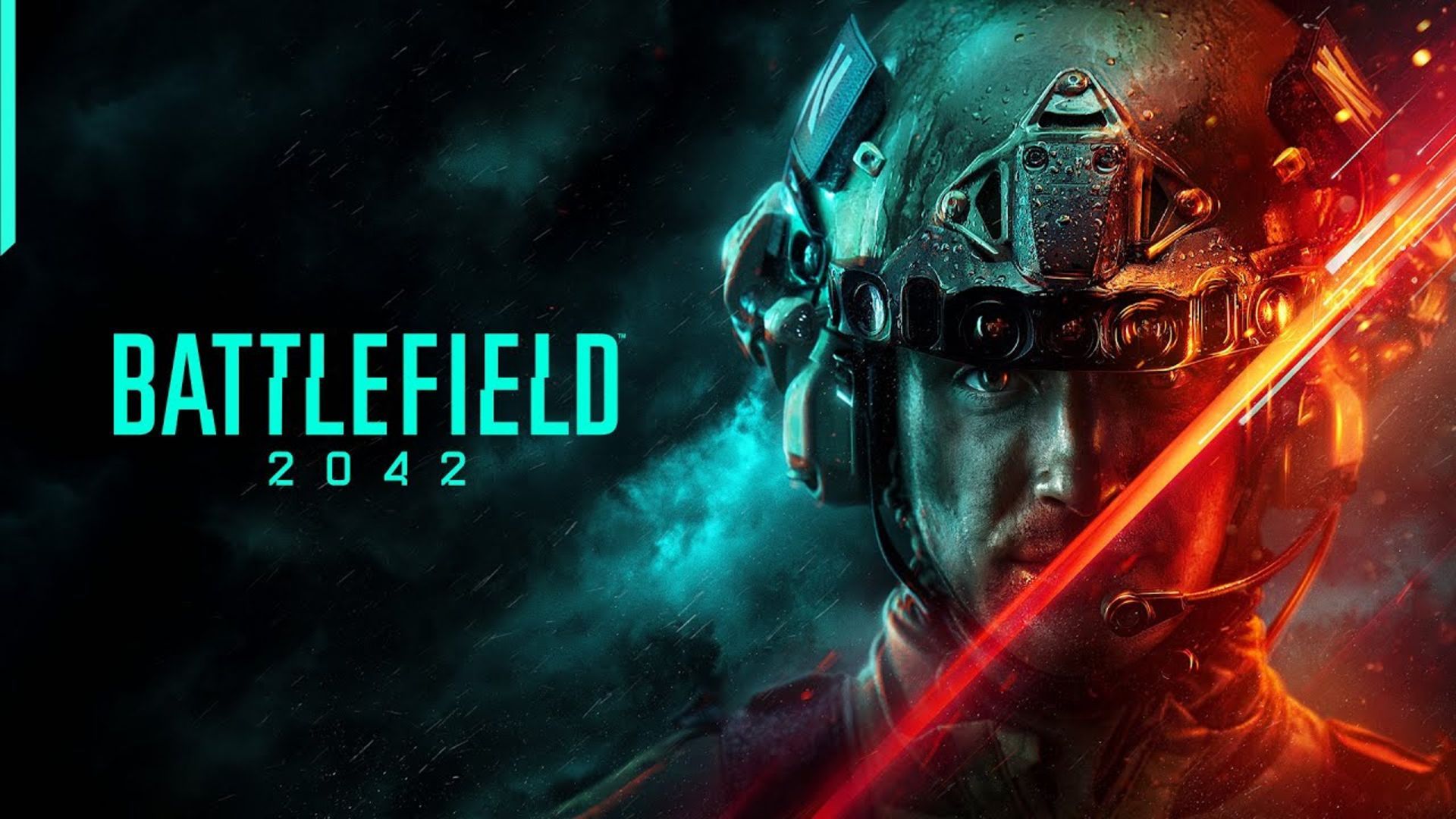 Last but not least, we move onto what many people consider the most anticipated game of 2021, Battlefield 2042. Developed by DICE, Battlefield 2042 came out with a marketing bang with the launch of their incredible teaser trailer(which currently has over 1 million likes on YouTube) just before E3. Fans of the series were treated to several Easter eggs (queue the Rendezook scene) and a return to the modern battlefield. The Battlefield 2042 beta ran from October 6th to October 10th. Much like the Call of Duty: Vanguard beta, initial player reactions were mixed, with many players divided on the addition of Specialist characters, performance issues, and the increased speed of gameplay, comparing it to Call of Duty. Many players also reported the Battlefield 2042 beta had several graphical glitches. An important thing to remember for all betas is that it's a great way for developers to test what issues are being massively reproduced, allowing them to balance fix said issues more accurately.
Presented below is the overall Twitch viewer statistics from the whole Battlefield 2042 beta period.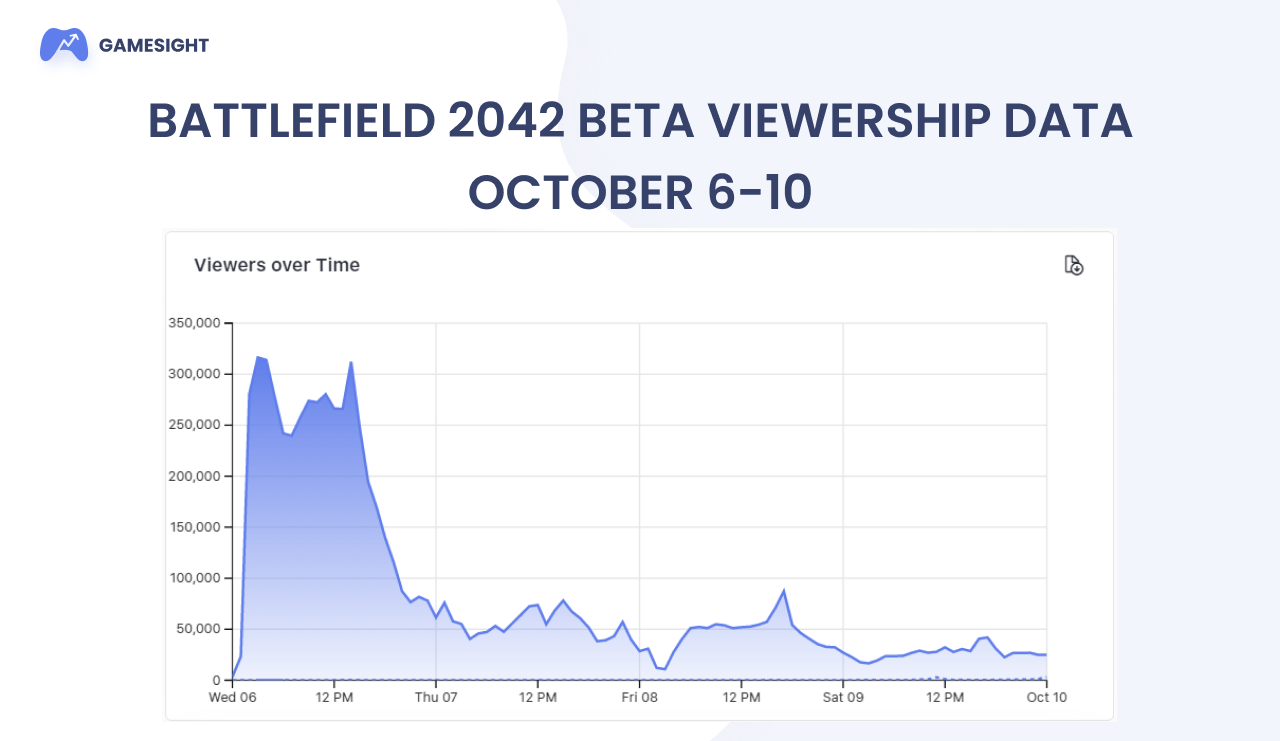 Average Viewers: 65.5k
Hours Watched: 7.9 Million
Peak Twitch Rank: 1
Peak Viewership: 340,179
---
Compared to the previous two games we covered, Battlefield 2042 clearly had the most success of Twitch. Reaching over 340,000 peak viewers and nearly 8 million total hours watched, the Beta dominated Twitch during it's first day. Viewership significantly declined after the initial launch though, with some streamers having difficulty streaming due to performance issues.
While all the betas we looked at had their fair share of issues, it's an inevitable occurrence. Almost every early access or beta period is fraught with technical issues and downsides the developers weren't able to reliably duplicate in-house. The gaming world is still genuinely excited for all 3 titles, and FPS fans are going to have a lot of shiny new titles to break in during the next 2 months.
---
About us
At Gamesight, we help PC and console marketers implement performance marketing techniques for their games. If you are seeking help setting up and measuring your campaigns, working with influencers, or would like to simply talk with us about this article, please reach out on our website!