Top 10 Esports - February 2020
Which games have the most watched esports scenes on Twitch? Check out our rankings to find out.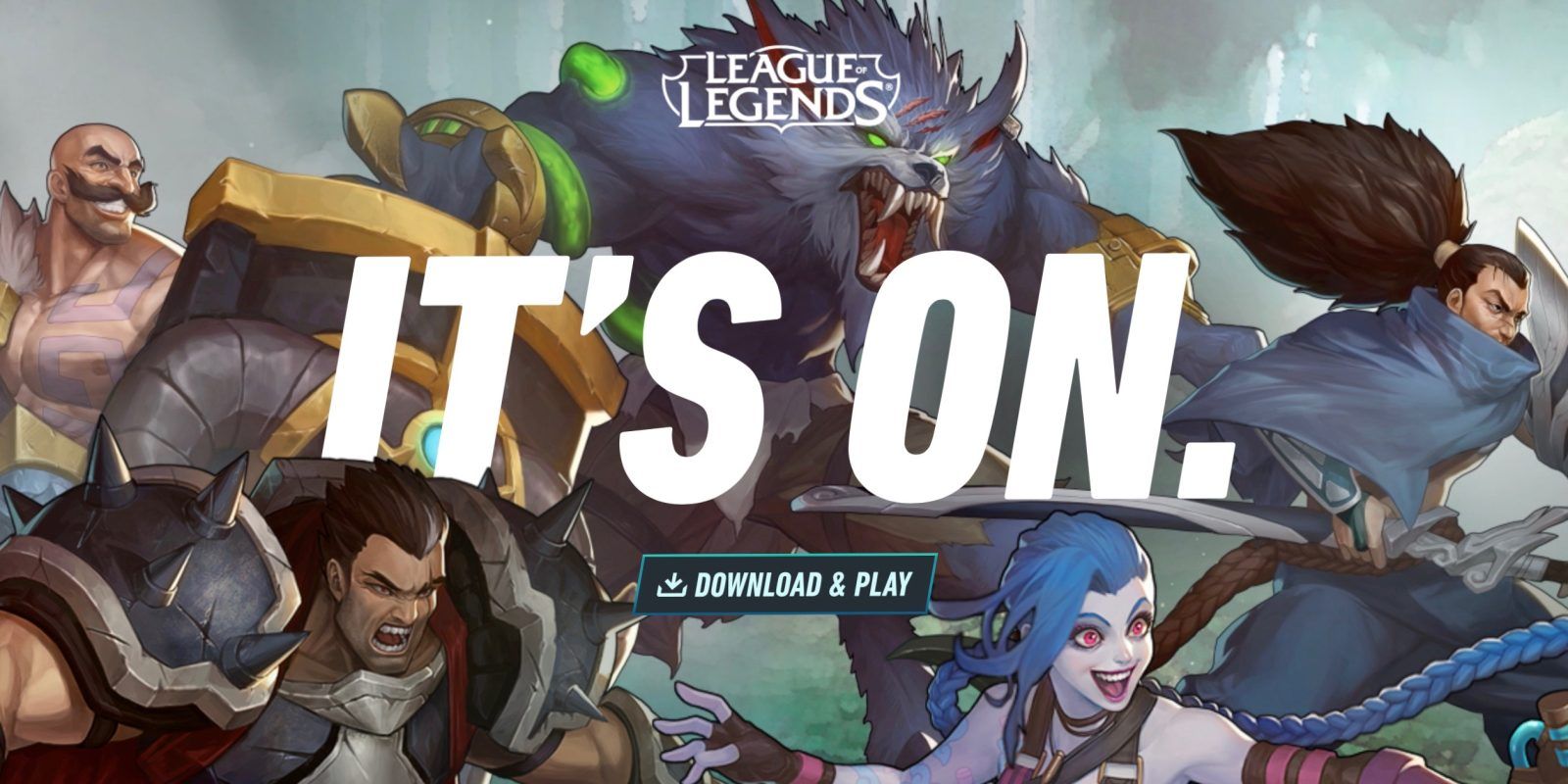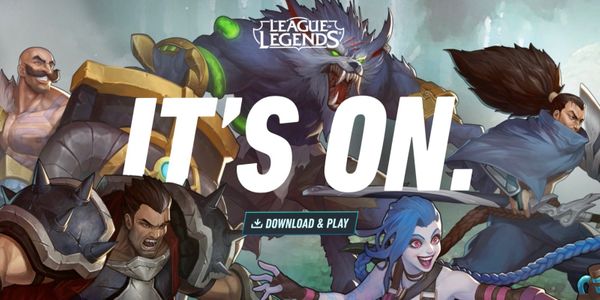 Which games have the most watched esports scenes on Twitch? Check out our rankings to find out.
Esports communities and the games they play account for a large percentage of the content consumed on Twitch and YouTube. Every week, official leagues, tournaments, and competitions bring in huge viewership numbers and raise titles to the top of the streaming charts, but figuring out just how successful a game's competitive scene has been can be incredibly complicated. Twitch and YouTube themselves don't distinguish between competitive and creative streams, which means all of the data regarding which esports communities are the most active on the platform is either buried deeply within streaming metrics or non-existent.
Below, you'll find our breakdown of the top ten performing esports titles on Twitch (and YouTube for Blizzard Activision titles) for the month of February 2020, along with analysis of each game's competitive scene. Keep reading to get the complete picture of just who is rising and falling in the world of eSports. To compare to last month's numbers, click here.
---
1. League of Legends - 25,019,287 Hours
Major Events: League Play, Twitch Rivals, Academy
League play was in full swing for League of Legends in February, with the biggest game in esports exploding in the world of streaming, accruing a whopping 25 million hours of competitive viewership. League remains one of the titles with the most international community of fans, players, and professionals, and that was very much on display as competitions in six different regions managed to accrue at least one million hours of total viewership. With so many popular esports organizations in so many regions, it's never a surprise to see the title flying up the charts. This past month, those leagues were also joined by two events on the popular Twitch Rivals channel, just to push it over the top and make it the single biggest competitive title.
Things are about to get complicated, however. In what will become a theme as we move down this list, League's competitive scene has been, and will be impacted by the spread of the covid-19 epidemic. LCS commissioner Chris Greeley announced on Twitter that all LCS and Academy games would go ahead, but would be played without a live audience , broadcast directly from the company's studio. The Spring Split for the European league has been outright cancelled, at this point, with other future events having the potential to be postponed or cancelled. These decisions are being made all over the world, and it's no doubt going to have an impact on the entire landscape of esports, and even League isn't immune. It will be a fascinating exercise seeing just how this all plays out. For now, League of Legends still sits firmly at the top of the pile, as it tends to do every month. Will March finally be a different story?
2. CS:GO - 22,345,579 Hours
Major Events: IEM Katowice 2020, Dreamhack Open Anaheim 2020, BLAST Premier Spring 2020, ICE Challenge 2020
League of Legends was given a run for its money, this month, as Counter-Strike: Global Offensive came in just a couple million hours shy to take the number two spot for the month of February. Intel held its IEM Season XIV World Championship in Katowice, a culmination of a season of play which began last April, and it pulled in an enormous audience, accruing approximately 17 million hours of total viewership over one week of competition.
That event, however, was played without a live audience, in another example of the impact the current crisis has had on esports. This was just the first major change for the game, as its new 'Flashpoint' league moved its entire schedule to LA and cancelled its finals in Sweden. It's interesting to see just how successful the championship event was without live spectators. Indeed, one of the unique elements of esports competition is that it can be enjoyed digitally, that it can go on, with adjustments, in the face of a challenge as unique and unforeseen as the current outbreak. As these cancellations and postponements continue, it will be fascinating to see just which titles are able to weather the storm, adjust their viewing experience, and emerge as healthy as possible on the other side.
3. DOTA 2 - 9,046,023 Hours
Major Events: WePlay! Dota 2 Tug of War: Mad Moon, Starladder ImbaTV Dota 2 Minor Season 3, ESL One Los Angeles Qualifiers
The 'WePlay! Dota 2 Tug of War: Mad Moon' event was an eight team invitational tournemant held in Kyiv from February 20th through the 23rd, and its over five million hours of accrued viewership was the primary reason the title finds itself in the third spot of this month's rankings. An event like this lives and dies by its participants, and with teams fielded by major esports organizations like Team Secret, Team Nigma, and Gambit Esports, this event had more than enough appeal to attract a real and substantial audience. Combined with the qualifier rounds for both the StarLadder ImbaTV Minor and ESL One Los Angeles, and it was enough to take a top spot in this month's rankings.
But, Dota 2 has been hit by the covid-19 crisis as well, and hard. Though initially it was to be held without live audiences, ESL One Los Angeles was officially postponed on March 12th. This is largely due to the suspension of travel from European nations to the United States, which is interfering with competitors' ability to attend events. For such an international game, this is an enormous obstacle, and one that will continue to impact the game's competitive scene in the months ahead. February was a good month for Dota 2, but like many of its competitors, the days ahead are going to be difficult.
4. Rainbow Six: Siege - 8,994,545 Hours
Major Events: Six Invitational 2020, ESL Pro League Season 11
The Six Invitational is an annual professional tournament held by Ubisoft featuring some of the most popular esports organizations on the planet, including long-time stars like FaZe Clan, Team Liquid, and Fnatic. This year's competition was held in Montreal from the seventh through the sixteenth, and between the high level of competition and a massive $3 million prize pool, it was enough to pull in over six million hours of total viewership on Twitch alone. It was joined by the continuation of league play in six regions, with the North American branch building the largest audience.
At this point, as far as we can tell, there have been no cancellations or postponements of Rainbow Six events. That doesn't mean it won't happen; indeed, the momentum in the space seems to indicate its only a matter of time, but for now, that stands out. If the league year goes on as scheduled, in a manner that's safe for both competitors and viewers, it could allow Rainbow Six to rise up the charts as other games retract. It will be an interesting storyline to keep an eye on in the weeks and months ahead.
5. World of Warcraft - 7,764,329 Hours
Major Events: Race to World's First: Ny'alotha
World of Warcraft is not a traditional competitive title, an MMORPG that doesn't organically present the kind of atmosphere esports require. But, with the launch of each new Mythic raid, Blizzard hosts what it calls the 'Race to World's First,' wherein the game's many guilds compete to become the first to complete the new content in its most difficult form. February saw the release of 'Ny'alotha's" Mythic difficulty, and the game's top players were quick to dive in and prove their worth. In the end, Complexity Limit became the first North American guild to win a race in ten years, taking out the raid's final boss after 274 attempts. It's always interesting to watch these events as they pop up, because they bring the atmosphere of an esport event to a game that really doesn't fit the mold for what a competitive title is supposed to be. In many ways, this hints at the untapped potential of esports, and the many ways the space can still be engaged, ways that developers and publishers have potentially yet to take advantage. It's an interesting thought to chew on, and yet another example of the incredible staying power of what was and still is the biggest MMORPG in history.
6. Rocket League - 3,640,876 Hours
Major Events: RLCS Season 9
Rocket League continues to thrive as one of the most consistent games in the world of esports, kicking off the ninth season of its official RLCS (Rocket League Championship Series) in both North America and Europe, each of which will continue through the end of March. Month in and month out, Rocket League lands in the top ten, and often the top five, as its smaller but dedicated audience sustains the competitive community, and the game itself. With its nearly 4 million hours of viewership on Twitch alone, this past month was no different. Interestingly, this is another title that's been impacted by the spread of the Covid-19 epidemic, with Psyonix cancelling the World Championship which was to be held in April. The rest of the season will go on as scheduled, however, so it remains to be seen just how much this will impact the league's overall numbers, and the league is "evaluating all options to replace World Championship play." As with other games, how this ultimately plays out will be interesting, but this is just one more example of how esports is being hit hard, as an industry, by this unfortunate global crisis.
7. Magic: The Gathering - 2,438,926 Hours
Major Events: Magic World Championship XXVI, Player's Tour
The classic tabletop deck-building game held its annual world championships this past month from the 14th through the 16th in beautiful Honolulu, Hawaii, featuring sixteen of the best players from the Magic Pro League and Mythic Championship competing for $1,000,000 in prizes. 2019 was an enormous year for Magic in the world of esports, with the release of Magic The Gathering: Arena and it becoming the battleground in which all of the game's official esports are held. That focus on the digital experience led to an expanding foundation of players and viewers across streaming platforms, which culminated in this past month's tournament accruing nearly 180,000 hours of total viewership and a peak of over 125,000 viewers. This, combined with the Players Tour, which took place first in Brussels and then in Nagoya, was enough to earn Magic a spot in this month's top ten.
8. Fortnite - 1,816,805 Hours
Dreamhack Anaheim, Australian Open
Coming in at number nine is Fortnite, still the most streamed game on Twitch by a country-mile, and a title with an increasingly substantial portfolio of esports events. The largest contributor to their nearly 2 million hours of competitive viewership for the month of February was three day solos competition held at this year's DreamHack Anaheim, which featured a $250,000 prize pool and, according to DreamHack, was the biggest community tournament ever held at a US festival. It accounted for over 1.4 million hours of the game's total esports viewership, and by itself earned the game the final spot in February's rankings. The addition of the Australian Open Summer Smash event, which also featured a similarly sized prize pool, added over 350,000 hours of viewership, acting as just icing on the cake. It's another great example of the team at Epic Games slowly building up the title's competitive space, with an eye towards what could be a much bigger future. We wouldn't be surprised to see it continue to climb this list in the months ahead.
9. Overwatch - Approximately 1.2 Million Hours
Major Events: OWL
The Overwatch league was already undergoing a difficult transition to the world of YouTube, its exclusive home for this latest season after years spent on Twitch. As we've discussed in a previous piece, Overwatch has one of the most well established communities in esports, and it had grown used to the many special features, including in-game rewards, that broadcasts on Twitch could provide. With similar tools and features not yet available on YouTube, viewership numbers have been down for the league, a trend which continued in February. The first four events of the season were held this past month, with each averaging just under 307,000 hours of viewership. A far cry from last year's grand finals, which averaged 1.12 million viewers throughout their run.
All of this comes to a head now that the season itself is on hold due to the spread of the Covid-19 epidemic. As of right now, all events are cancelled through the end of April, with the potential for more cancellations on the horizon. Every league impacted by the virus is hurting, but this is particularly bad timing for what was very recently one of the premier leagues in esports.  
10. Call of Duty: Modern Warfare - 1,080,768
Major Events: COD League
The brand new Call of Duty League held two events in February, first in London, home of the league's Royal Ravens, and then in Atlanta, turn of the Atlanta Faze, the successor organization to Faze Clan, which has competed in Call of Duty esports since 2012. Both events performed similarly on YouTube, the league's official streaming partner, with each accruing just over half a million hours of viewership and peak audiences of nearly 112,000. For comparison, the Overwatch League has averaged just under 307,000 hours of viewership over the first four weeks of their season, which means that it's actually being outperformed by COD on an event-to-event basis. While that might be disheartening regarding the current state of the Overwatch league, it makes for an encouraging start for this new league, and a sign that its becoming a YouTube exclusive only weeks before its debut hasn't harmed its ability to attract an audience, as we had surmised. It's made February an outstanding month for the esports team at Call of Duty. We look forward to seeing what they can make of the brand new Battle Royale mode, as it matriculates through the community.
---
Be sure to check out last month's rankings for comparison, our weekly Twitch rankings, and to follow us on Twitter and LinkedIn for all the latest blogs, announcements, and game marketing news from the team at GAMESIGHT!