#Top5OnTwitch Feb. 29th - March 6th
Which games are rising on the Twitch charts? Which streamers are dominating the most popular titles? Check out our official rankings!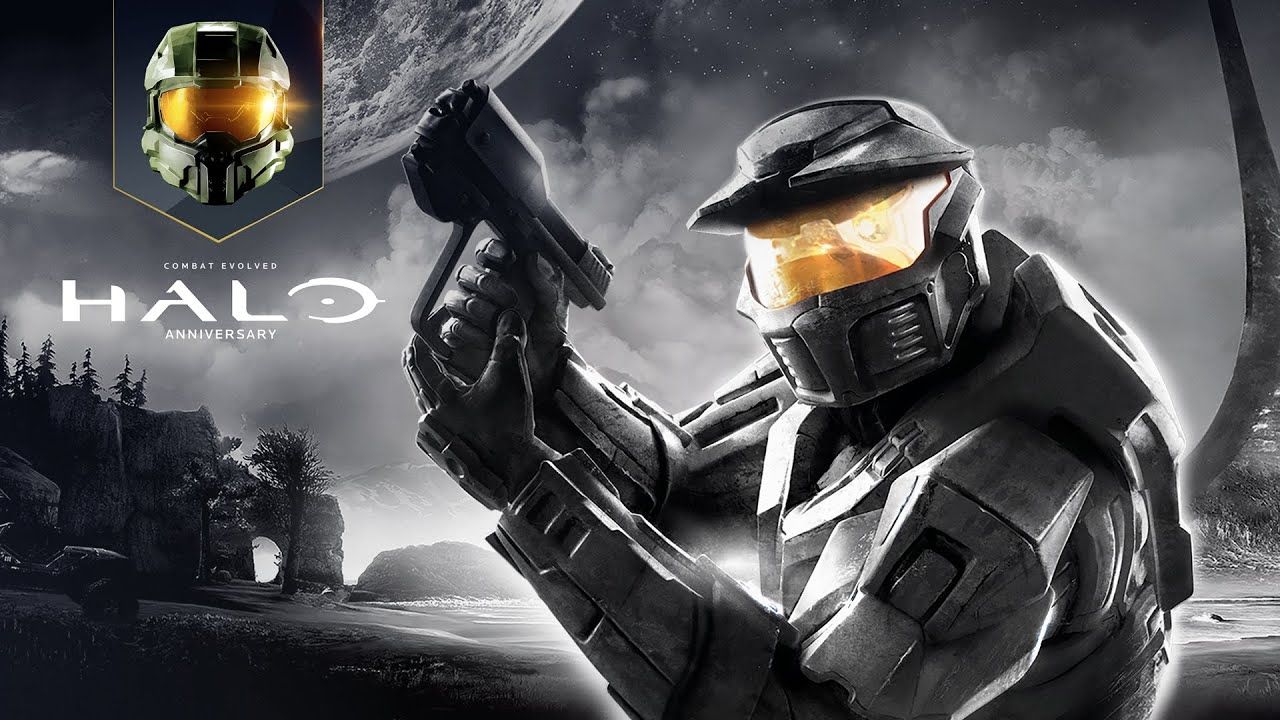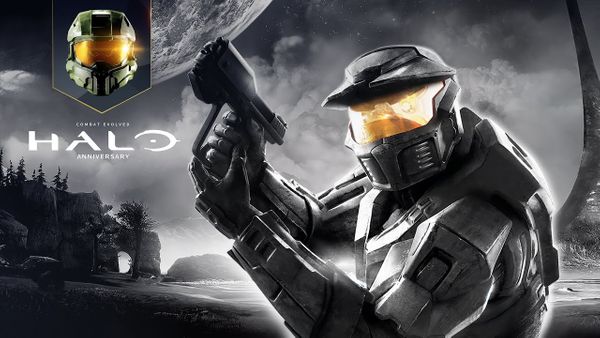 Which games are rising on the Twitch charts? Which streamers are dominating the most popular titles? Check out our official rankings!
Note: The following rankings are based on a combination of both gross and percentage change to viewership and total streams. As such, dominant and stable titles near the top of the charts will not always, or often, appear.
Graphs for Top Rising titles show previous two weeks for context.
---
Top Five Rising Titles

1. Halo: Combat Evolved (Vanilla, Anniversary, and the Master Chief Collection)
Increase Viewership: 198,739 Hours (603.00%)
Increase Channels: 6518 Creators (355.20%)
Microsoft surprised the Halo fanbase this past week when it released the second part of the Master Chief Collection to the PC, the 2011 remake of the original Halo: Combat Evolved, and an eager population of creators quickly dove back in to the classic title, which hadn't been available to PC players since its original release in 2003. Again, this is the second part of the collection to hit the platform, after Halo: Reach earlier this winter.
Streamers played this new release under several categories on Twitch, which, combined, saw the seventeenth largest raw increase in participating creators, more than major titles like Dota 2 and Teamfight Tactics. The franchises impressive staying power is on full display, with players' nostalgia for the twenty-year-old title provoking a major rise up the charts, and it bodes well for the future of not just the series but the upcoming next generation of Xbox consoles.
Halo remains one of the most important platform-exclusives in Microsoft's arsenal, but the gaming landscape has changed a great deal since the last Halo title. That the appetite for every previous game remains strong bodes well for its continued ability to drive console sales, which could go a long way towards determining the success or failure of Xbox's 2020. No question, this is a positive sign.
2. Tom Clancy's The Division 2
Increase Viewership: 1,394,455 Hours (472.30%)
Increase Channels: 7241 Creators (93.61%)
Another major update, this time in the form of expansion Warlords of New York, means another big week for Tom Clancy's The Division 2, the live-service looter shooter from Ubisoft. Featuring a new narrative leveraging a classic character from the original game, additional content includes expansive new areas to explore, a higher character level-cap, endgame activity called 'Seasons,' and myriad quality of life adjustments and general improvements.
The team at Ubisoft has done a great job maintaining their player-base, with updates coming frequently enough to keep their players engaged, and a community that feels heard. That work paid off this week, as the nearly 1.4 million new hours of viewership accrued was the eighth largest such number on the entire platform, and a nearly five-times increase over its previous week. The latter of which really draws focus to how quick this rise was, and how much of an impact this expansion has had. Bravo to the Division team.
3. PUBG
Increase Viewership: 1,765,245 Hours (82.54%)
Increase Channels: 8383 Creators (39.10%)
In a further study of just how important an honest, open relationship with your community can be, PUBG's team recently released a substantial blog post apologizing for technical issues players have been experiencing over the past month, and explaining how they intend to address each concern. They also focused on their continued effort to curtail cheating, and took the major step of banning one player for ten years.
The result was swift, as the open communication, and no doubt the fact that some of these issues were already beginning to improve, resulted in twelfth largest increase in participating creators across the entire Twitch platform, and the seventh largest raw increase in total viewership. This is a teachable moment for all developers; without any new content, the team was able to dramatically improve the title's footing, and strengthened its relationship with its players.
4. Granblue Fantasy: Versus
Increase Viewership: 237,610 Hours (132.44%)
Increase Channels: 1680 Creators (330.06%)
Fighting games live and die by their character rosters, with the addition of new DLC fighters helping to cyclically return titles to the top of the Twitch charts. Such was the case this week with Granblue Fantasy: Versus from Arc System Works, which released its Narmaya character on March 3rd and immediately pulled in a large increase in viewership, alongside an even more pronounced increase in its participating creators, the latter number inflating more than three times over the previous week.
DLC characters have been key to the success for other titles in the genre over the past few years, with both Mortal Kombat 11 and Street Fighter V consistently adding to their rosters and, thus, remaining fresh and interesting to players. Here, we're seeing yet another example of what an effective strategy it can be.
5. Black Desert Online
Increase Viewership: 503,139 Hours (102.96%)
Increase Channels: 2896 Creators (86.84%)
Starting on February 29th and through the end of the weekend on March 2nd, fantasy sandbox MMORPG Black Desert Online was completely free on Steam, the first such giveaway in four years, according to Siliconera. On that first day, an influx of new streamers made it one of the fastest rising titles on all of Twitch, nearly doubling its total from the previous week and accounting for the 24th largest raw increase across all of Twitch, along with the 30th largest increase in total creators, which nearly doubled as well.
As you can tell from the graph above, this doesn't seem to have provided any sort of sustained increase in attention, with the single spike in viewership accounting for the entirety of its increase. Still, this is an interesting example of how steep discounts and giveaways can continue to move the dial, as it were, on Twitch, even years after a game's release.
---
Top Five New Releases

1. Pokemon Mystery Dungeon: Rescue Team DX - March 6th
Total Viewership: 264,196 Hours (87th Overall)
Total Channels: 2011 Creators (102nd Overall)
The final day of our rankings period saw the release of Pokemon Mystery Dungeon: Rescue Team DX, the ground-up remake of the classic RPG spinoff, now on the Nintendo Switch. In just that single day, the game performed well enough to take home the title as the fastest rising new release on the entire Twitch platform.
This spectacular debut combines the nostalgia and polish that has made games like the similarly remade Link's Awakening such a massive hit with the already potent power of the Pokemon brand, and the results so far speak for themselves. Switch titles have consistently been hitting the tops of the Twitch charts over the past year, overcoming the limitations that broadcasting from a console entails and truly demonstrating how ubiquitous and popular the console has become, even in a space dominated by PC titles. It used to be that console exclusives always lagged behind, but titles released on the Switch have just as much ability to rise to the top of the charts as anything else, and that really speaks to how successful the console has been, and continues to be, even with the competition's next generation of consoles on the horizon.
2. Curse of the Dead Gods - March 3rd
Total Viewership: 515,200 Hours (54th Overall)
Total Channels: 733 Creators (245th Overall)
A well made "rogue-like" is perfect fodder for variety streamers, giving them a constantly changing and adapting canvas upon which to build entertainment for their audiences. Curse of the Dead Gods is the latest title to leverage those features into a spectacular debut, reaching the second spot in this week's list of the top ranked new releases on the platform.
After hitting the digital shelves on March third, the title was broadcast by large-audience creators like forsen (80,000 hours viewed), hanryang1125 (67,000 Hours), and fextralife (62,000 Hours), who combined with the more than 700 other creators to establish a solid foundation of broadcasters showing off the title during its debut week. With the game in early access and more weapons, levels, and other updates promised to be on the horizon, the game should continue to grow, if each update can recapture the attention of these initial players. There's more work to be done, but for now, it's been a fantastic first week for the teams at Passtech Games and Focus Home Interactive.
3. The Seven Deadly Sins: Grand Cross - March 3rd
Total Viewership: 175,763 Hours (114th Overall)
Total Channels: 772 Creators (235th Overall)
It's another mobile game making waves and rising high enough to make our list of the top new releases on Twitch, as The Seven Deadly Sins: Grand Cross released world wide, and its nearly 800 participating creators helped to earn it a spot on this week's list. A card-based RPG with a focus on cinematics and story, the game was simultaneously released in the Pacific and in the West, and a surprisingly large number of creators from the latter broadcast the title for their fans.
With this as just the latest example, it seems clear that mobile games are seeing their presence on Twitch increase, week after week, and it's just a matter of time before they regularly compete with their PC and consoles-based counterparts. Many have already carved out solid audiences and communities of their own, but which title will be the first to consistently find itself in the top-ten overall? We're excited to find out.
4. Yes, Your Grace - March 6th
Total Viewership: 155,175 Hours (128th Overall)
Total Channels: 109 Creators (892nd Overall)
A narrative resource management simulator, Yes,Your Grace sees you, the player, filling the role of king as you try to balance the many challenges in the kingdom. The slower, more deliberate gameplay gives creators an opportunity to thoughtfully approach each challenge with their fans, talking through their options and living, together, with the consequences. This was what drew in creator GRONKH, who, with his average audience of nearly 19,000 viewers, accounted for 93,000 of the game's 155,000 total hours of viewership. That, alone, was enough to make it one of the fastest rising new titles on Twitch.
5. Streamer Daily - March 4th
Total Viewership: 131,611 Hours (138th Overall)
Total Channels: 101 Creators (931st Overall)
"Streamer Simluation" titles are becoming more and more popular, be they ironic and parodic or earnest recreations of the craft of streaming. This latest example is more the latter, with Streamier Daily focusing not just on the process of streaming, but on finding the right house, building your streaming space, and tons more. The result is a title that might not last long, but has enough novelty to attract some larger names in the space, in this case creators like hanryang1125, xQc, and Elraenn. It won't last long, but for now, this smaller niche title has managed to attract big enough names to find itself in the final spot of this week's rankings.
Top Five Most Viewed Overall

1. League of Legends
Total Viewership: 29,809,627 Hours (+36.32%)
Total Channels: 104,464 Creators (+38.78%)
Most Watched Channels Overall
1. TFBlade - 1,609,232 Hours
2. loltyler1 - 1,562,563 Hours
3. LCS - 1,105,740 Hours
4. LEC - 1,066,587 Hours
5. LCK Korea - 1,052,209 Hours

2. Fortnite
Total Viewership: 14,478,858 Hours (+37.97%)
Total Channels: 257,458 Creators (+43.73%)
Most Watched Channels Overall
1. NICKMERCS - 1,320,989 Hours
2. Tfue - 844,047 Hours
3. Doigby - 505,511 Hours
4. Bugha - 406,075 Hours
5. SolaryFortnite - 356,887 Hours

3. Counter-Strike: Global Offensive
Total Viewership: 13,727,913 Hours (-5.67%)
Total Channels: 74,362 Creators (+52.27%)
Most Watched Channels Overall
1. ESL CSGO - 2,938,479 Hours
2. csgomc ru - 1,934,534 Hours
3. Gaules - 1,238,474 Hours
4. S1mple - 401,514 Hours
5. JohnPitterTV - 369,523 Hours
4. Grand Theft Auto V / Online
Total Viewership: 12,145,096 Hours (+40.53%)
Total Channels: 44,378 Creators (+45.02%)
Most Watched Channels Overall
1. Summit1g - 1,006,121 Hours
2. Lork Kebun - 534,440 Hours
3. Vader - 521,168 Hours
4. dsaMEHDI - 405,854 Hours
5. Xargon0731 - 266,879 Hours
5. Escape from Tarkov
Total Viewership: 10,249,892 (+7.31%)
Total Channels: 28,557 Creators (+26.73%)
Most Watched Channels Overall
1. Summit1g - 2,203,780 Hours
2. Sacriel - 1,016,310 Hours
3. Hanryang1125 - 366,640 Hours
4. Pestily - 273,518 Hours
5. fps shaka - 193,981 Hours
---
Check out our breakdown of how we deliver powerful data driven dashboards to game developers, and our breakdown of 2019's fastest growing games on Twitch. Also, be sure to follow us on Twitter and LinkedIn for all the latest blogs, announcements, and game marketing news from the team at GAMESIGHT!