Top 10 Games in Esports - January 2020
Which games have the most watched eSports scenes on Twitch? Check out our rankings to find out.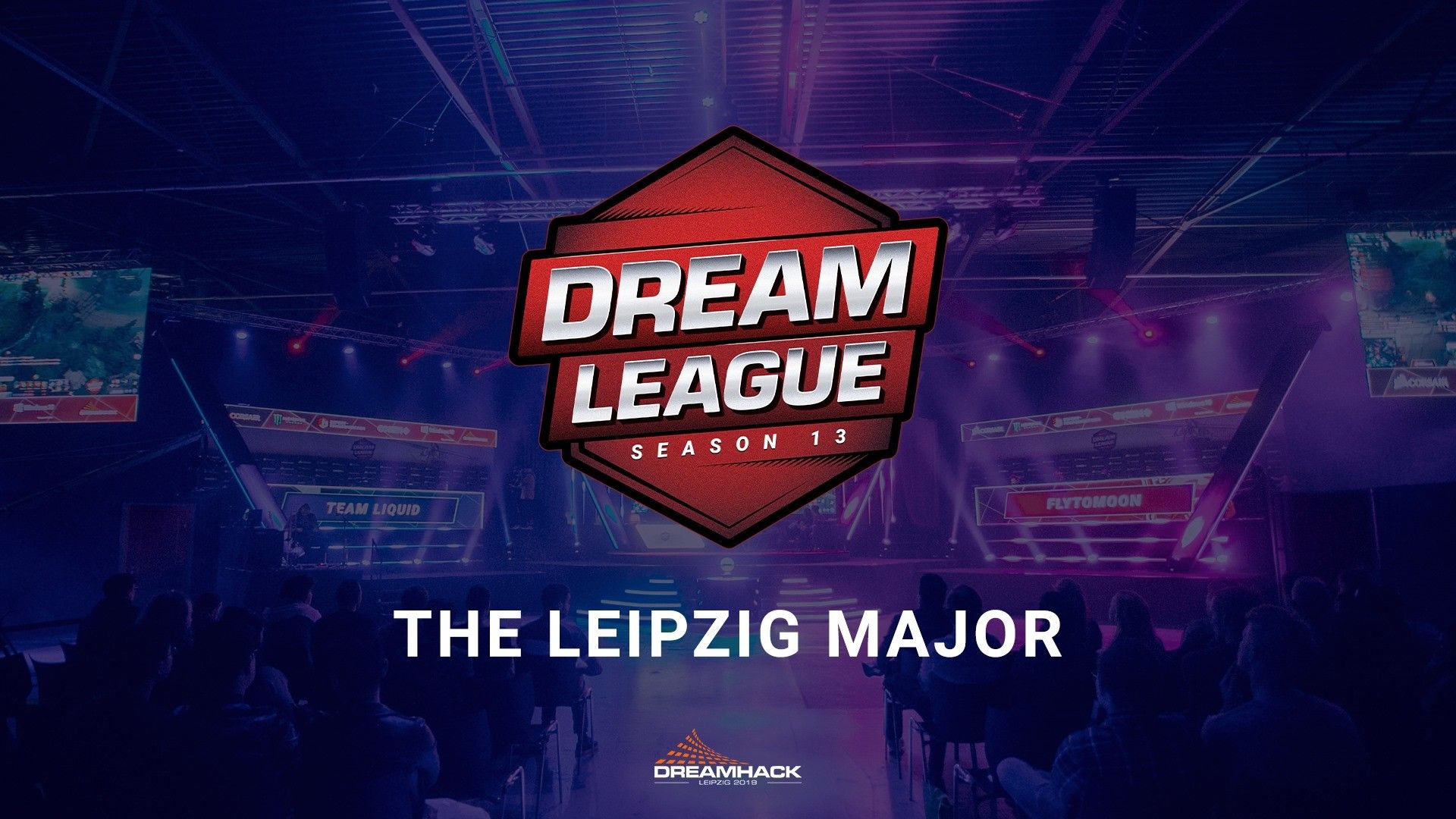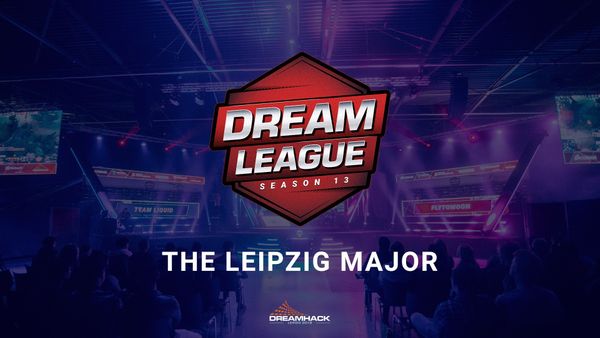 Which games have the most watched esports scenes on Twitch? Check out our rankings to find out.
Esports communities and the games they play account for a large percentage of the content consumed on Twitch. Every week, official leagues, tournaments, and competitions bring in huge viewership numbers and raise titles to the top of the Twitch charts, but figuring out just how successful a game's competitive scene has been can be incredibly complicated. Twitch itself doesn't distinguish between competitive and creative streams, which means all of the data regarding which esports communities are the most active on the platform is either buried deeply within streaming metrics or non-existent.
Below, you'll find our breakdown of the top ten performing esports titles on Twitch for the month of January 2019, along with analysis of each game's competitive scene. Keep reading to get the complete picture of just who is rising and falling in the world of eSports. To compare to last month's numbers, click here.

---
1. Dota 2
Total Competitive Viewership: 18,317,813 Hours
Notable Events: DreamLeague Season 13: The Leipzig Major, WePlay! Bukovel Minor 2020
Dota 2 returned to the top of the Twitch charts this past month, accruing the most viewership of any competitive title since October of last year. Esports organizer DreamHack hosted the Leipzig Major, part of their DreamLeague Season 13, from January 18th through the 26th, achieving peak viewership of nearly 360,000 audience members on Twitch during the finals, and accruing more than 11.5 million hours of viewership on its two primary Twitch channels, one in English and another in Russian. This was joined by the WePlay! Bukovel Minor, held from January 9th through the 13th, which peaked at just over 180,000 viewers, and reached more than 3.6 million hours of viewership on Twitch, again across two channels.
Dota 2's competitive scene remains healthy in large part due to its international appeal, something that was on full display this past month as each of its major tournaments were simulcast to large Russian-speaking audiences. Emerging from the doldrums of Winter can be difficult, and most competitive titles are still entrenched in a sort of offseason, their larger events still in the horizon. This title, though, quickly emerged as the year's most watched esport, thus far, thanks to its waiting international audience and consistent tournament schedule. Congratulations to the team at Valve on a brilliant start to their 2020.

2. League of Legends
Total Competitive Viewership: 6,895,892 Hours
Notable Events: LEC Spring 2020, LCS Spring 2020, Twitch Rivals LoL Draft #2
Its a new year, and the League of Legends competitive community is ready to hit the ground running, as its many competitive leagues all began their new season, with the North American LCS, or League Championship Series, leading the pack in terms of viewership, accruing nearly 1.5 million hours of viewership on its official channel during its first week of competition, from January 25th through 27th. Meanwhile, the European counterpart, the LEC, accrued 1.2 million hours during its first weekend, while around the world the many other international competitive organizations also began league play, including events in France (LFL), Oceania (OPL), Vietnam (VCS), China (LPL), Chile (LHE), Argentina (LMF), Mexico (DDH), Portugal (LPLOL), the Netherlands, Belgium, and others. Even more so than Dota 2, League is an international game with a world-wide following, and this past month, all of the myriad leagues began their seasons. It's off to a slower start, sure, but as these organizations all move through their schedules, it looks like it will be another spectacular year for what was the biggest esport of 2019.
3. CS:GO
Total Competitive Viewership: 4,532,724 Hours
Notable Events: DreamHack Open Leipzig 2020, BLAST Premier Spring 2020

DreamHack had a spectacular year in 2019, hosting some of the biggest events in the esports space, featuring numerous titles. Heading into 2020, they're still making their presence felt, with the Dreamhack Open Leipzig 2020 tournament accruing nearly one million hours of viewership on official channels. In addition to this singular event, many of the game's diverse collection of international leagues also began their spring seasons, the largest among them being the BLAST Premier Spring 2020 league, which began on the final day of January, but still pulled in millions of hours of viewership in that short time. Like League of Legends above, this is a normal, slow start to what looks to be an impressive year of competition, with countless tournaments, invitationals, and other competitive events on the horizon. We expect viewership numbers to grow and grow in the months ahead.

4. World of Warcraft
Total Competitive Viewership: 3,957,074 Hours
Notable Events: Race to World's First (Ny'alotha Raid), Dueler's League Championship
Taking advantage of the slower month, World of Warcraft, an occasional but infrequent guest in our monthly rankings, pulled in nearly four million hours of competitive viewership. The 'Race to World First' event is a community-wide competition that coincides with the release of each new raid introduced to the MMO. With each new dungeon, top guilds from around the world compete to become the first team to successfully complete the stage on its highest difficulty. The latest raid, 'Ny'alotha,' captivated the game's community for ten days before finally being conquered by the guild Limit after 274 attempts. This was the major draw for the title in January, but not the only competitive event, as it was joined by the first ever Dueler's League Championship, a 64 competitor tournament featuring one-on-one battles. Together, these two events were enough to raise World of Warcraft into the top five, a fantastic start to 2020 for a title that doesn't traditionally make waves in the esports space.

5. Super Smash Bros. Ultimate
Total Competitive Viewership: 2,881,559 Hours
Notable Events: Genesis 7, EVO Japan 2020, Glitch 8
Super Smash Bros. has one of the most dedicated competitive communities in the fighting game ecosystem, be it the latest entry on the Nintendo Switch, or classic titles from earlier in the series, still enjoyed in tournaments year-round, across the globe. This month, with many titles still gearing up for their 2020 seasons, Smash Bros. Ultimate was able to accrue significant competitive viewership thanks to tournaments hosted at major gaming events. EVO Japan 2020 is the second ever event held by the tournament organizer in Japan, and it was held from January 24th through the 26th. Featuring nearly 3,000 competitors, the tournament eventually whittled down to just one winner, competitor Shuton, who took home the top prize. Smash survives thanks to solo events like this. There's no league to keep players and audience members engaged year-round, but there are always countless tournaments, small and large, keeping the game's competitive space active. This month, it was enough to take a spot in our top-five.  
6. Rainbow Six: Siege
Total Competitive Viewership: 2,202,425 Hours
Notable Events: Pro League Season 11
Another game slowly getting back into its competitive schedule in the new year, Rainbow Six: Siege saw the beginning of its eleventh season of professional league play, with competition beginning in North America, Latin America, Europe, Japan, Oceania, South Korea, and South East Asia. The European league led the pack with just over 1 million hours of viewership, with the other leagues all contributing to the total you see above. As the league schedules move forward, viewership will continue to increase, so we're anxious to see how high the game can climb up the charts in the months ahead.
7. Fortnite
Total Competitive Viewership: 1,530,600 Hours
Notable Events: Twitch Rivals Streamer Bowl
Fortnite still doesn't have a formalized professional competitive scene, but the team at Epic Games continues to experiment, this past month hosting one of the biggest streams on the popular Twitch Rivals channel as it held the first ever Twitch Rivals Streamer Bowl. Held on January 30th, the event featured major streamers like TimTheTatman and NICKMERCS along with NFL stars like Kyler Murray and Mike Evans, and, taking advantage of the hype that coincided with the Superbowl, the event drew more than 1.5 million hours of viewership on Twitch. Even without an official league, Fortnite events regularly become some of the most watched competitions on Twitch. No doubt we'll be seeing even more from the world's most ubiquitous game as we move forward into 2020.
8. PUBG
Total Competitive Viewership: 515,430 Hours
Notable Events: PUBG Vietnam Pro Teams LEAGUE Season 1, PUBG Thailand Series 2020 Phase 1
By now the pattern should be obvious: January is when many of the esports communities professional leagues begin their seasons, and such is the case, again, for PUBG, which began its competitive schedule in both Thailand and Vietnam, the former being, by far, the most watched event for the title in January. With other battle royale titles becoming such enormous international successes, it's sometimes easy to overlook the continued growth of PUBG's competitive space, but it remains a regular guest in our top ten, thanks largely to international tournaments and leagues like these.
9. Starcraft II
Total Competitive Viewership: 252,474 Hours
Notable Events: ESL Play
Like PUBG, Starcraft II continues to enjoy a solid community of competitors and viewers, though it doesn't reach the same level of success as other newer titles. With myriad tournaments and competitions throughout the year, esports organizer ESL provides structure to the space, acting as an umbrella under which these other events take place, and January saw eighteen such events, including 'Open Cup' events in every major region. During a slower month, this was enough to take a spot amongst our top ten most popular esports for January.
10. UNO
Total Competitive Hours: 171,273
Notable Events: Twitch Rivals
Rounding out our top ten is a real surprise, as classic card game Uno makes its first ever appearance in our rankings, thanks to a popular stream on the Twitch Rivals channel. On January 9th, popular streamers like Tfue, TrumpSC, and 14 others competed for $20,000 in prizes, and it pulled in solid viewership for Twitch's official competitive channel. The Rivals channel had a spectacular 2019, really coming into its own as it hosted popular events every week, often featuring major streaming personalities. That it could leverage that popularity into a successful Uno tournament is a real testament to its health as a platform, and makes us excited to see what further experiments the channel will host in the year ahead.
---
Be sure to check out last month's rankings for comparison, our weekly Twitch rankings, and to follow us on Twitter and LinkedIn for all the latest blogs, announcements, and game marketing news from the team at GAMESIGHT!