Top 10 Games in Esports - September '19
Which games have the most watched eSports scenes on Twitch? Check out our rankings to find out.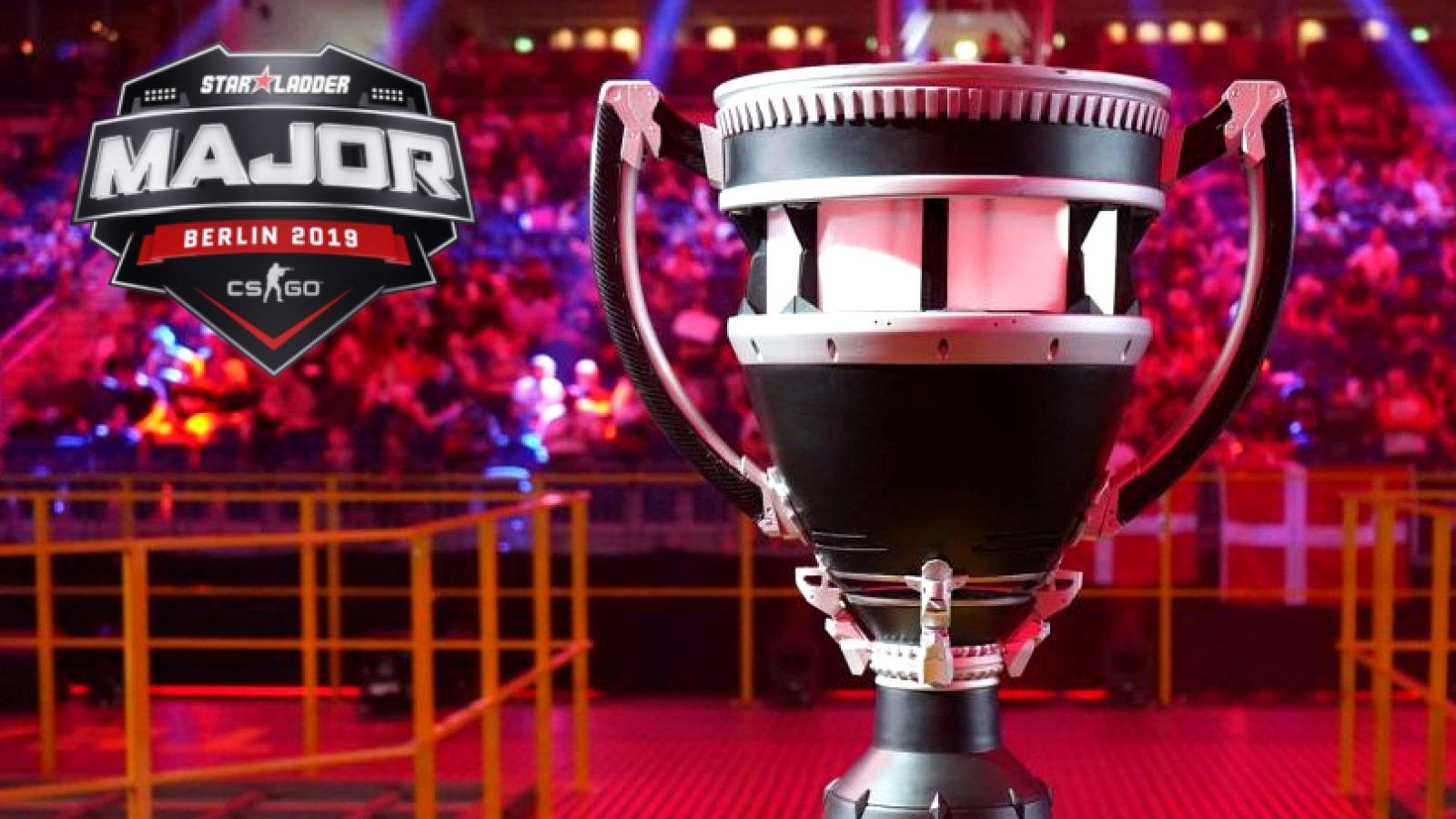 Which games have the most watched eSports scenes on Twitch? Check out our rankings to find out.
Esports communities and the games they play account for a large percentage of the content consumed on Twitch. Every week, official leagues, tournaments, and competitions bring in huge viewership numbers and raise titles to the top of the Twitch charts, but figuring out just how successful a game's competitive scene has been can be incredibly complicated. Twitch itself doesn't distinguish between competitive and creative streams, which means all of the data regarding which esports communities are the most active on the platform is either buried deeply within streaming metrics or non-existent.
That's why we decided to do it ourselves.
Below, you'll find our breakdown of the top ten performing esports titles on Twitch for the month of September 2019, along with analysis of each game's competitive scene. Keep reading to get the complete picture of just who is rising and falling in the world of eSports. To compare to last month's numbers, click here.
---
1. Counter-Strike: Global Offensive
Total Viewership: 18.9 Million Hours
Major Events: Starladder Berlin Major 2019, ESL One: New York 2019
Counter-Strike: Global Offensive has been a mainstay of the competitive gaming space since the early days, and it still regularly rises to the top of the esports world thanks to a dedicated community of competitors, viewers, leagues, and tournament organizers, all of whom create a lively, dynamic ecosystem wherein there's always an event around the corner. This month, two big celebrations combined to make the title the most watched esport on Twitch during the month of September.
The Starladder Berlin Major 2019 was held between August 23rd and the 8th of September, with the final round of the competition, The New Champions Stage, taking place over the final four days. The two official Starladder Twitch channels accrued 6.7 Million hours of viewership over that final segment alone, approximately one third of the game's total competitive viewership over the entire month. This was followed later in the month by the ESL One: New York 2019 event, held from September 26th through the 29th, which brought just over 4.3 Million Hours of viewership to the official ESL CSGO Twitch channel. With an additional4 Million Hours brought in by Staladder's qualifying rounds, and 4.7 Million hours of competitive viewership accrued by Brazilian professional streamer Gaules, CS:GO was the runaway winner of this month's esports title, the only game to have more than 10 million hours. It will be interesting to see if it can perform as well in October, with other titles having important tournaments and league events on the horizon.
2. Overwatch
Total Viewership: 9.5 Million Hours
Major Events: Overwatch League Playoffs and Grand Final
After an initial play-in round held during the last week of August, the Overwatch League Playoffs were held from September 5th through the 15th, followed by the Grand Final on the 29th, wherein the San Francisco Shock defeated the Vancouver Titans to complete a captivating run and take home the league championship. 7.6 Million hours of its total official viewership came on the English-language OWL Twitch channel, 1.4 million during the Grand Final, alone. An additional 860,000 hours came from the league's Korean channel, followed by just over 400,000 hours in French, 266,000 hours in Russian, and 228,000 in Brazillian Portuguese.
The Overwatch League's franchises being explicitly linked to a hometown creates an atmosphere that's unique among esports leagues. With teams from China, Korea, France, England, and Canada joining those hailing from American cities, viewers have the opportunity to root not just for their favorite competitors or teams, but the places they represent. OWL wants to cultivate the type of atmosphere you'd see at an international soccer game, and their format helps to encourage just that. Its international presence, the promotion of many alternate language streams, its viewership across many different regions, speaks to how successful they've been in building the community across borders and oceans. With the next season not starting up until next February, it's likely the game will take a few months off in terms of being near the top of our rankings. The conclusion to this most recent league year, though, can be called a massive success.
3. Fortnite
Total Viewership: 8.1 Million Hours
Major Events: Champion Series: Trios, Twitch Rivals
The Fortnite Champion Series: Season X event was held from August 17th through the 22nd of September, featuring an initial five weeks of qualifiers followed by a three day finale. Featuring a massive $10 million prize pool, the 'Trios' event pit the top 132 three-player teams from the weekly round against each other, before whittling that down to the top eight for the grand finale.
During that last even, the official Fortnite Twitch channel accrued just under half a million hours of viewership.
Fortnite is often one of the more difficult titles to track, in regards to its esports viewership, because the culture Epic Games has built around it very much encourages creators to carry events on their own individual channels. This was also a problem during the Fortnite World Cup in July, where viewership on the official Twitch channels only reflected a small portion of the tournaments real audience. For this month, we used the same solution we used then, assessing the title's overall viewership during popular events, in this case the aforementioned Trios tournament and also the Twitch Rivals event held on September 27th. Given the apparent number of top channels streaming the events, the resulting viewership was just enough for Fortnite to take the third spot in our rankings, just barely beating out our next title...
4. League of Legends
Total Viewership: 7.8 Million Hours
Major Events: LEC Summer 2019 Playoffs, ESL European Masters 2019 Summer Main Event, LCK 2019 Regional Finals
The League of Legends community is perhaps more focused on esports than any other. It's been the most watched game on Twitch, overall, for the past three weeks, and has lingered in the top three pretty consistently for years, now. Unlike most of the other titles that stay near the top of the charts, however, LoL's top performing channel is almost always the official Riot Games stream, which hosts live or rebroadcasts of competitive events every single day. That stream is often joined at the top of the list of LoL's contributors by those of LCK, the official Korean league, and Riot Games' official Brazillian feed. Week to week, esports is the focus of the entire League of Legends community.
Beginning in late August and then through the first week of September, the League of Legends European Championship held its Summer 2019 Playoffs, a single elimination tournament featuring a €200,000 prize pool and an automatic spot in the 2019 World Championships for the winner, G2 Esports. Over the last two days of the event, Riot Games accrued over 2 million hours of viewership on its main channel, and another half million via its Brazilian feed. Just one week later, Riot Games and ESL teamed up to hold the European Masters 2019 Summer Main Event, which continued through the 29th. Together with the LCK 2019 Regional Finals in Korea, these events combined to make League of Legends one of the most watched games in esports.
5. Hearthstone
Total Viewership: 5.8 Million Hours
Major Events: Hearthstone Grandmasters
Hearthstone Grandmasters is the highest level of official league play for Blizzard's collectible card game, featuring forty-eight of the world's top players. As the official website explains:
Hearthstone Grandmasters consists of two eight-week seasons . . . across three regions: the Americas, Europe, and Asia-Pacific. Grandmasters will culminate in an epic global finals at year's end, where the top two competitors from each region, plus two Gold Series Champions from China, will compete for a $500,000 prize pool.

The second of this year's seasons began in late August, and continued through the month of September. These competitions accounted for all of the game's esports viewership, with the official PlayHearthstone Twitch channel hosting 225 hours of content for an average of over 19,000 viewers. The season concludes with the playoffs to be held October 11th and 12th, and it will be interesting to see if the excitement of the finale can bring in as much viewership in just half of the month. Next week's ranking will thus be one to keep an eye on.
6. PUBG
Total Viewership: 1.5 Million Hours
Major Events: European League, Southeast Asia League
Heading the back half of this month's top ten is Playerunknown's Battlegrounds, which didn't hold any major competitive events this month, but did host regular league play, both in the PUBG Europe League and the J.I.B PUBG Southeast Asia League, hosted by Esports Alliance. Both organizations streamed competition from their official channels, where they accrued the majority of the title's esports viewership. Interestingly, esports only accounted for 8.33% of the game's total viewership for the month, showing the distinct line between the game's typical Twitch community and its competitive space. One doesn't necessarily depend on or interact with the other. With most leagues concluding their league play in October in anticipation of this November's PUBG Global Championships, we expect the game's streaming numbers to start climbing in the weeks ahead.
7. Rainbow 6 Siege
Total Viewership: 1.4 Million Hours
Major Events: Rainbow Six: Siege Pro League, Dreamhack Montreal
The Rainbow Six: Siege Pro League held competitions in every region during the month of September, holding the season's eight and ninth match days in Europe and Latin American, the eighth through tenth in North America, and the final five competitions in every Asia-Pacific region. The largest influx of viewership, though, came from Dreamhack Montreal, which hosted a $75,000 tournament and top teams from September 6th through 8th, and accounted for just under 560,000 of the game's total esports viewership for the month. It may not be reaching the levels of some of the larger titles in the competitive space, but this month proved that the Rainbow Six: Siege esports community is still active and engaged. With still more of the season to go, we expect it to enjoy similar success in October.
8. Rocket League
Total Viewership: 1.3 Million Hours
Major Events: Dreamhack Montreal
The Dreamhack conferences, of which there are four in 2019, are also host to the Dreamhack Pro Circuit, a series of Rocket League events featuring at least 32 teams from earlier qualifying rounds battling over $100,000 prize pools. Dreamhack Montreal was the fourth and final event of the year, and it's official channel accounted for 85% of the game's competitive viewership during the month. There were no other significant events in September, so while it finds itself in the eighth spot of our rankings, keep in mind that it did so in only three days, significantly less time than some titles above. It may lack a standard league with significant viewership, but when the game is played at major events, viewers show up.
9. Apex Legends
Total Viewership: 1.3 Million Hours
Major Events: Twitch Rivals, Preseason Invitational
The Apex Legends Preseason Invitational tournament was held in Krakow, Poland from September 13th through 15th, featuring 80 teams, a packed arena, and a $500,000 prize pool, and it was the big draw this month for the title's competitive scene, accruing 1.1 million hours of viewership on the game's official Twitch channel. That event was joined by two Twitch Rivals tournaments, one each at the beginning and end of the month, to add up to the ninth spot in this month's rankings. It's important to note that less than 200,000 hours separate Apex Legends and PUBG, the sixth ranked game for September. Apex, like Rocket League, did so with only a few events, which again demonstrates a community with a healthy appetite for competitive content. It will be interesting to see how these numbers shift in the months ahead.
10. Starcraft II
Total Viewership: 0.8 Million Hours
Major Events: Dreamhack Montreal: World Championship Series
Starcraft II rounds out our list thanks to the Starcraft II World Championship Series Fall event, an offline tournament which was also held at Dreamhack Montreal, featuring 64 players and a $100,000 prize pool. Half of the title's viewership came via the official Starcraft Twitch channel, while the rest came from restreams by larger associated creators. Dreamhack has been growing rapidly over the last few years, both as a gaming events organizer and as an esports leader, and the impact it's had on this month's rankings really drives home just how much progress they've made on both fronts. They're rapidly emerging as an international leader in the world of esports.
---
Be sure to check out last month's rankings, and to follow us on Twitter and LinkedIn for all the latest blogs, announcements, and game marketing news from the team at GAMESIGHT!