#Top5OnTwitch February 8th - 14th
Which games are rising on the Twitch charts? Which streamers are dominating the most popular titles? Check out our official rankings!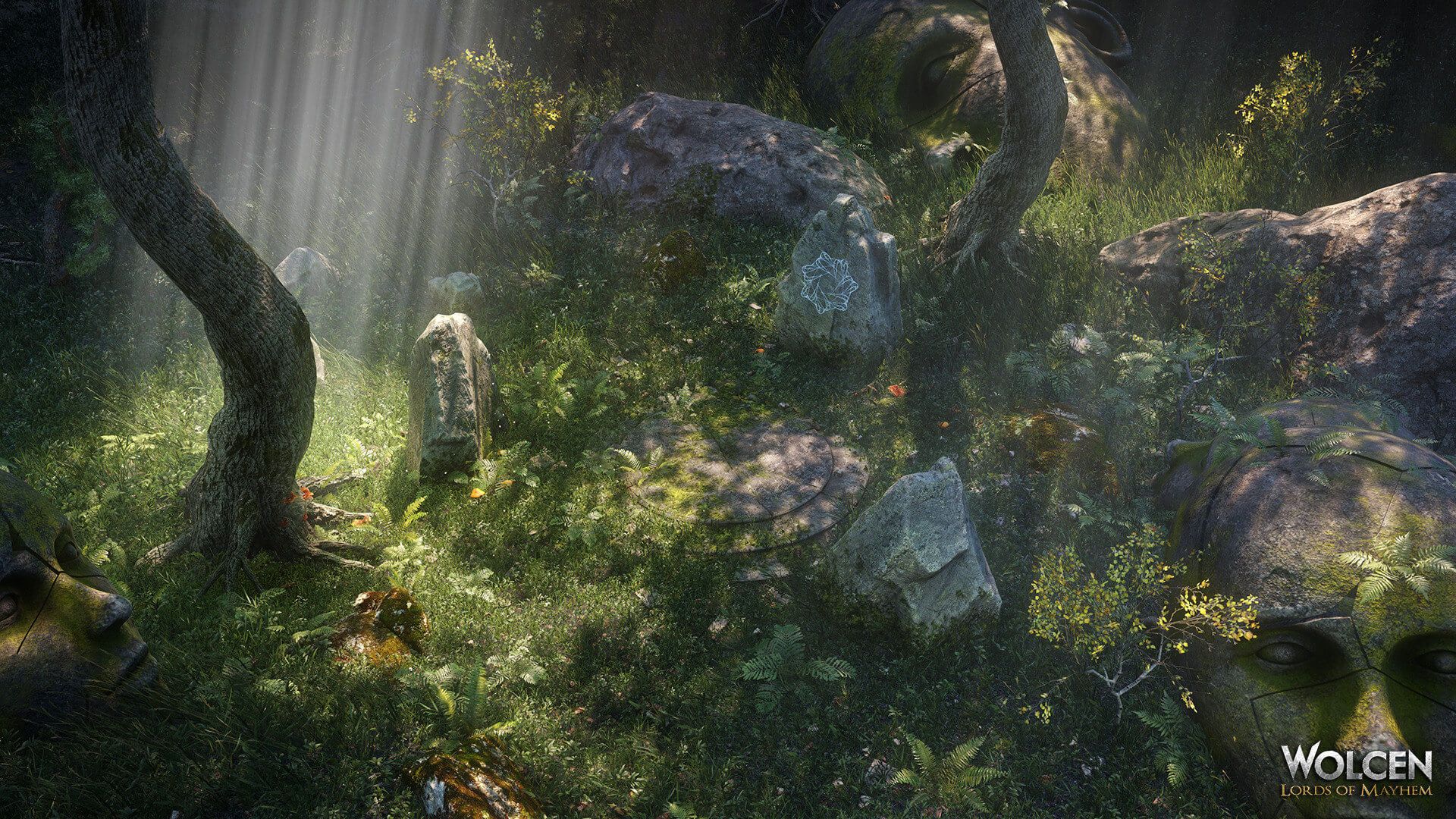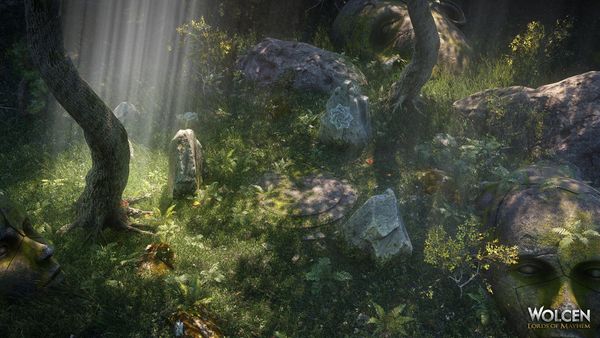 Which games are rising on the Twitch charts? Which streamers are dominating the most popular titles? Check out our official rankings!
Note: The following rankings are based on a combination of both gross and percentage change to viewership and total streams. As such, dominant and stable titles near the top of the charts will not always, or often, appear. Check out last week's rankings.
Graphs for Top Rising titles show previous two weeks for context.
---
Top Five Rising

1. Wolcen: Lords of Mayhem
Increase Viewership: 2,526,938 Hours (5800.15%)
Increase Channels: 6485 Creators (1121.97%)
After four years of development as an 'Early Access' title on Steam, Wolcen: Lords of Mayhem finally saw it's full-fledged debut, with the first complete version releasing on February 13th. Prior to the release, the game was averaging approximately 5,000 concurrent players on Steam, but that number jumped to over 62,000 at launch, making it one of the platform's top ten games. The influx of players was so large and unexpected that developer WOLCEN Studio had to improve its server capacity to properly support them.
This success was mirrored on Twitch, where the game exploded from near-zero viewership to one of the fastest rising titles in streaming. It's nearly 6500 new participating broadcasters was the third largest total on Twitch for the week, as was its increase of over 2.5 million hours in total viewership. The ARPG genre, particularly isometric loot-driven experiences like Diablo and Path of Exile, can do very well in the world of streaming, as each of those titles still occasionally crack into our top-five when they release new content or updates. With that kind of long-term support, games like Wolcen can build sustainable online communities. The title has taken great advantage of its release, surging up the charts, but will it continue this success into the future? Only time will tell. For now, it's far and away the fastest rising title on all of Twitch.
2. Metro Exodus
Increase Viewership: 374,629 Hours (2045.85%)
Increase Channels: 1024 Creators (133.51%)
Metro Exodus, the third entry in the post apocalyptic survival trilogy taking place in a nuclear-war-ravaged Russia saw the release of its second batch of story-driven DLC this week, as Sam's Story became available on February 11th, and with it came over one thousand returning players, anxious to take in the new story, featuring an American soldier fighting his way through Vladivostok to find a way back to the US. With a large open area to explore filled with environmental story-telling and rewarding loot, the new area gives creators a new canvas upon which to create engaging content for their viewers.
Single-player, story-driven games live and die by their DLC, when it comes to long-term success on Twitch. Audiences enjoy experiencing these titles and their narratives alongside streamers, but once the story has been revealed, there's less keeping creator or viewer engaged, and they often move on to the next new and exciting title. Delivering substantial pieces of additional content brings everyone back, letting titles rise back up the charts, and that's exactly what's happened with Metro: Exodus, a full year, now, after it was first released. It's yet another example of how important ongoing support is to a game's long-term Twitch success.
3. Satisfactory
Increase Viewership: 240,753 Hours (1155.34%)
Increase Channels: 1300 Creators (201.55%)
The factory-building simulator which is, as of yet, still exclusive to the Epic Games Store, saw its third major update this week, and the introduction of new items with which to play brought players back to Satisfactory in big numbers, with its 1300 new streamers being the seventh largest increase on the entire platform. An open-ended sandbox in which players have the freedom to build and create as they see fit, the introduction of new tools and building-blocks massively expands what streamers can build in front of and alongside their audiences, and the results above are obvious.
It's interesting to note that, in addition to this latest update, the game's exclusivity to the Epic Games Store seems to be nearing its end, as at the same time as the latest addition was revealed, developer Coffee Stain also confirmed that the title would be coming to Steam "soon." No doubt this will bring an additional influx of new players and viewers, which means this likely won't be the last time the game returns to our top five. We look forward to seeing how that plays out in the weeks ahead.
4. Tom Clancy's The Division 2
Increase Viewership: 308,457 Hours (412.22%)
Increase Channels: 4276 Creators (141.31%)
Sometimes it's not the release of new content that raises a game back up the Twitch charts, but the announcement. That's what happened with week with The Division 2, as the official reveal of the upcoming Warlords of New York expansion brought in a huge spike in viewership, and a sustained increase in the number of participating streamers. In the three days prior to the announcement, the game averaged a daily peak of 122 creators. The three days after saw that number increase to 369, which means the reveal tripled the number of participating creators. The resulting increase of nearly 4300 total new streamers was the fourth largest such increase on all of Twitch. The actual update comes out this March, and looks to transform the title in much the same way The Taken King updated myriad elements of Destiny. Given the reaction to just its announcement, it's fair to anticipate the title rising rapidly up the Twitch charts when the update actually releases. We're looking forward to seeing how that plays out, but for now, all signs are positive that we'll see another big week for The Division 2.
5. Dead Cells
Increase Viewership: 236,274 Hours (1065.61%)
Increase Channels: 1154 Creators (118.36%)
The final title in this week's top-five is yet another example of the power of DLC, as the release of The Bad Seed update saw the metroidvania Dead Cells shoot back up the charts, experiencing the ninth largest increase in total streamers of any title on Twitch, alongside the 24th largest increase in viewership. Another single-player title, the release of additional content gives players and viewers a good reason to return to a title they'd enjoyed, but had exhausted its novelty. New areas, weapons, bosses and puzzles: these are the things a title like Dead Cells needs to bring people back after time spent away, and that's exactly what the latest update delivered. Congratulations to developers Motion Twin and Evil Empire on a successful launch.
---
Top Five New Releases

1. Table Matters - Released 2/14
Total Viewership: 37,097 Hours (306th Overall)
Total Channels: 227 Creators (554th Overall)
It was a slow week for new releases, as major updates for returning titles and games coming out of early access dominated the charts, but that made for a great opportunity as smaller titles were able to make their presence felt, and the biggest success was Table Manners, a physics-based dating simulator in the vein of previous ridiculous physics puzzlers like Surgeon Simulator or even QWOP. Players control a disembodied hand, down to each individual finger, as they try to impress their date by eating, feeding each other, lighting candles, or any number of other basic activities made impossible by the game's unforgiving controls. Games like this tend to do well on Twitch, with the experience being reliably funny and consistently frustrating. Leading the way with over 200 participating creators, it was the most successful new release of the week on Twitch.
2. Darksburg - Released 2/12
Total Viewership: 56,580 Hours (236th Overall)
Total Channels: 190 Creators (633rd Overall)
Darksburg is a team-based action title featuring a group of survivors taking on zombie like 'Revenants,' combining the structure of games like Left 4 Dead with the playstyle of Diablo. Having attracted the largest creators, the game enjoyed the largest total viewership of any new title on Twitch for the week, solidly landing it in the number two spot in this week's rankings. An early access title, there remains a significant amount of development ahead during which  the game can improve its standing on Twitch, and given the success of Wolcen this week, it seems the gaming community is receptive to new entries in this genre. We'll be watching closely as it develops to see if it can capture a similar energy to this week's top overall title.
3. Hatsune Miku: Project Diva Mega Mix - Released 2/13
Total Viewership: 19,016 Hours (460th Overall)
Total Channels: 153 Creators (529th Overall)
Hatsune Miku: Project DIVA is a series of rhythm games that, up until now, had only been available on Sony consoles. This week saw that change, as Mega Mix became the first entry in the series to be released on the Nintendo Switch. An exclusive to Japan, the game still managed to take advantage of a slower week of new releases and emerge as one of the fastest rising such titles on Twitch. According to Sega, a Western release is due sometime this year. As a series that's always enjoyed more success in Japan, it's unclear whether this appetite for the game will extend to other markets, but it will be interesting to see just how many other players join once it does release internationally.
4. LUNA - The Shadow Dust - Released 2/13
Total Viewership: 19,369 Hours (453rd Overall)
Total Channels: 121 Creators (843rd Overall)
LUNA The Shadow Dust is a hand-drawn point-and-click adventure from Lantern Studio, and while the genre doesn't tend to do very well in the world of streaming, the impressive art-style and soundtrack both combine to create a unique experience that drew more than one hundred broadcasters on Twitch, making it one of the fastest rising new titles for the week. With its finite story and simple gameplay, it's unlikely to last long on the platform, but the timing of its release allowed it to rise up the Twitch charts and find a spot in this week's rankings. Congratulations to the team behind this charmingly constructed title.
5. I Wanna Maker - Released 2/13
Total Viewership: 30,178 Hours (354th Overall)
Total Channels: 83 Creators (1037th Overall)
Rounding out our list is I Wanna Maker, a free-to-play platformer focused on level-building and sharing, like a free-ware Mario Maker. With its robust level editor, players can create an untold number of levels and challenges, from simple platforming to boss fights, and the result is a never-ending supply of levels with which to challenge yourself and enjoy with your audience. A small title in early access, it will be interesting to see whether it can pick up steam in the weeks and months ahead. The structure of the game could lend itself well to streaming, provided it has enough players participating and creating new levels to enjoy. We'll be watching to see whether a community develops to support the title into the future.
---
Top Five Most Watched Overall

1. League of Legends
Total Viewership: 29,251,601 Hours (+5.33%)
Total Channels: 106,613 Creators (-1.17%)
Top Creators By Viewership
1. loltyler_1 - 1,913,396 Hours
2. LCK - 1,205,947 Hours
3. LEC - 1,096,320 Hours
4. LCS - 1,082,788 Hours
5. LCK Korea - 1,048,168 Hours

2. Escape From Tarkov
Total Viewership: 12,053,254 Hours (-3.44%)
Total Channels: 31,843 Creators (+1.24%)
Top Creators By Viewership
1. summit1g - 1,829,759 Hours
2. Sacriel - 809,411 Hours
3. DrLupo - 476,530 Hours
4. hanryang1125 - 423,736 Hours
5. LIRIK - 392,763 Hours

3. Dota 2
Total Viewership: 11,392,032 Hours (+84.38%)
Total Channels: 14,895 Creators (+0.35%)
Top Creators By Viewership
1. dota2mc_ru - 2,644,536 Hours
2. Gorgc - 987,392 Hours
3. BeyondTheSummit - 508,229 Hours
4. StarLadder1 - 415,452 Hours
5. ESL_DOTA2 - 355,952 Hours

4. Fortnite
Total Viewership:11,350,091 Hours (+9.42%)
Total Channels: 251,019 Creators (-2.21%)
Top Creators By Viewership
1. NICKMERCS - 791,818 Hours
2. Tfue - 791,344 Hours
3. MontanaBlack88 - 324,909 Hours
4. TimTheTatman - 299,909 Hours
5. dakotaz - 270,466 Hours

5. Grand Theft Auto V / Online
Total Viewership: 9,912,753 Hours (+0.63%)
Total Channels: 52,914 Creators (+1.97%)
Top Creators By Viewership
1. Lord_Kebun - 613,078 Hours
2. dasMEHDI - 505,746 Hours
3. Vader - 312,300 Hours
4. RatedEpicz - 236,829 Hours
5. Shlorox - 218,917 Hours
---
Check out last week's rankings, and our breakdown of 2019's fastest growing games on Twitch. Also, be sure to follow us on Twitter and LinkedIn for all the latest blogs, announcements, and game marketing news from the team at GAMESIGHT!