#Top5OnTwitch for January 18th - 24th
Which games are rising on the Twitch charts? Which streamers are dominating the most popular titles? Check out our official rankings!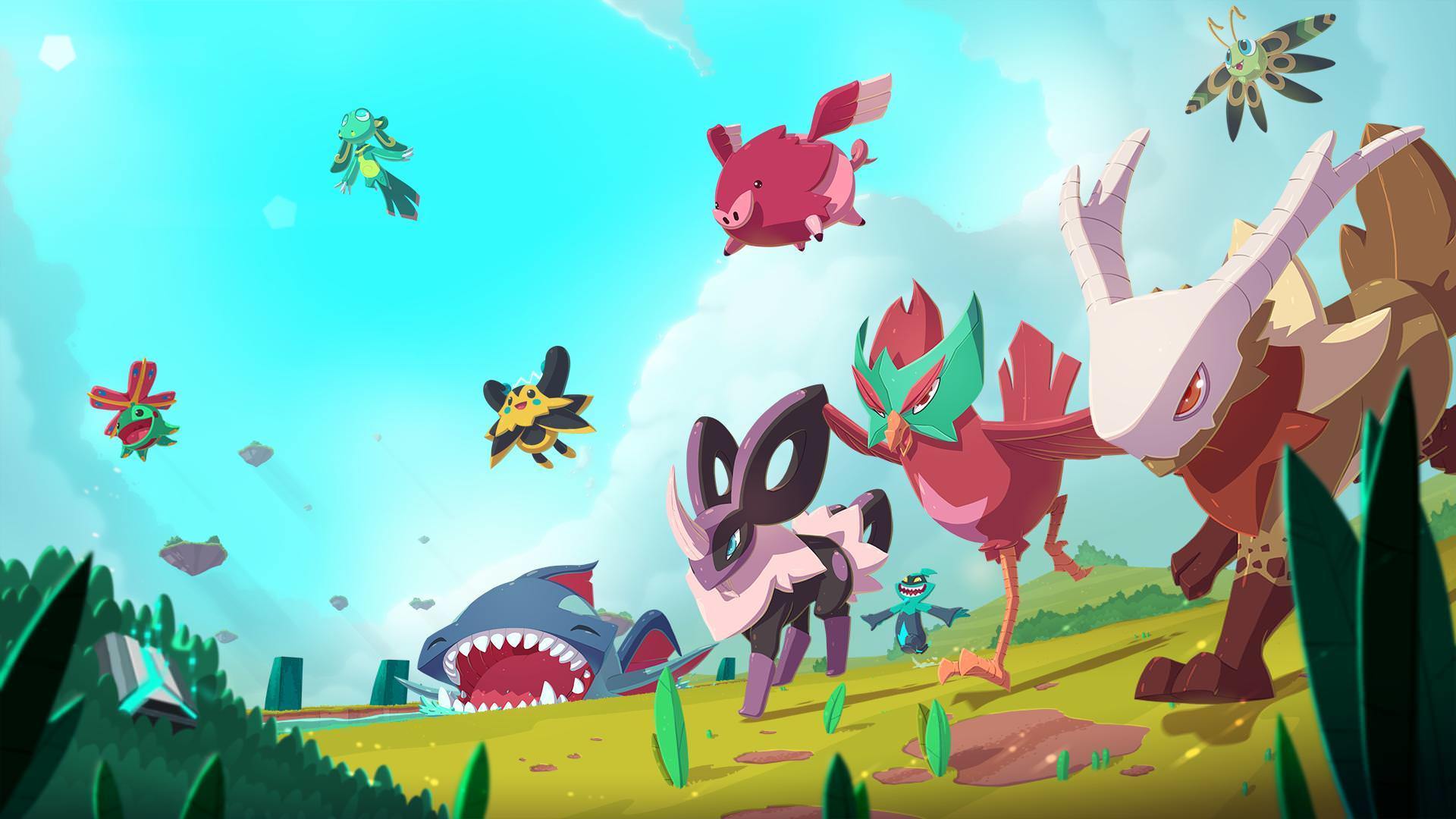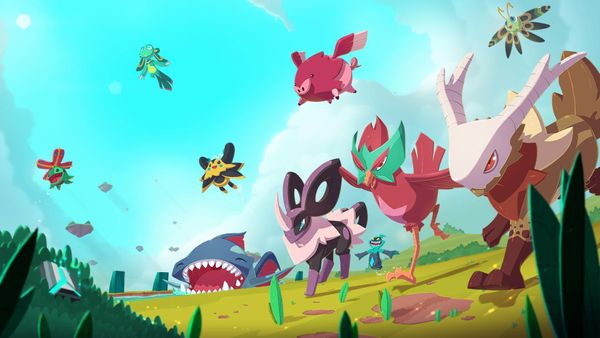 Which games are rising on the Twitch charts? Which streamers are dominating the most popular titles? Check out our official rankings!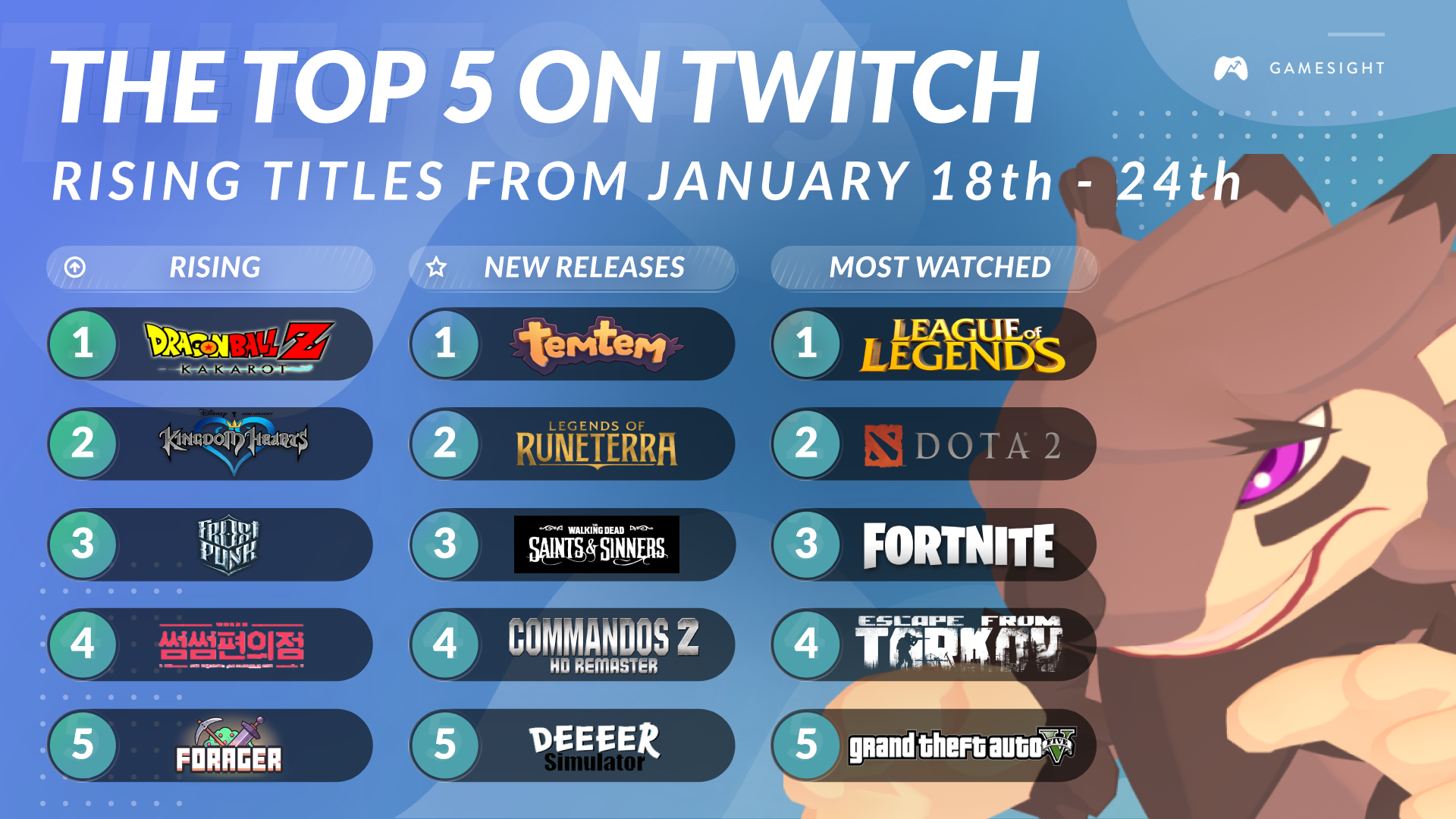 Note: The following rankings are based on a combination of both gross and percentage change to viewership and total streams. As such, dominant and stable titles near the top of the charts will not always, or often, appear. Check out last week's rankings, and our list of the top rising titles in 2019 here.
Graphs for Top Rising titles show previous two weeks for context.
---
Top Five Rising

1. Dragon Ball Z: Kakarot
Increase Viewership: 2,049,519 Hours (67.63%)
Increase Channels: 9827 Creators (71.32%)
Dragon Ball Z: Kakarot was the ninth most watched title on Twitch this week in terms of total viewership hours, while also experiencing the platform's second largest increase in the same metric, and the third largest increase in participating broadcasters. It was the top new release in our previous rankings in spite of only being available for three days, and in its first full week in improved on those numbers, becoming the fastest rising title on streaming.
Something that comes up again and again in these rankings is how different the lifespan of a more traditional game, typically single-player and story-driven, can be from the competitive and 'live-service' titles that have come to dominate the streaming landscape. While the latter often slowly builds up its community and audience as the game itself is iterated upon and improved, the former almost always reaches its peak viewership right away, creators jumping in as early as they can so they can experience the narrative with their audience. Once that narrative is complete, most creators move on, and that's why the path of such titles, even when successful, involved a precipitous fall in viewership after the first two to three weeks.
We can see the beginnings in the graph above, even as the title has surged to the top of the charts. The downward trend, particularly at the week's end, is clear. But, we must repeat that this is expected and typical. Different types of games have to measure success in different ways, and by the measures most appropriate in its particular case, Kakarot has been a smash hit.
2.  Kingdom Hearts III
Increase Viewership: 267,941 Hours (713.90%)
Increase Channels: 2270 Creators (347.09%)
One of the ways that single-player titles with a focus on narrative do find their way back at the top of the Twitch charts is by releasing quality DLC, and that's exactly what brought players back to Kingdom Hearts III this week, as the new expansion Re:Mind was released on PS4. This new batch of content features brand new story content, making it essential for players and viewers who love the series, a rather substantial population of players, if the Twitch numbers after the release of the DLC are any indication.
The nearly 270,000 hours of new viewership was the sixteenth largest raw increase on the entire platform, while the corresponding rise in participating creators logged in at seventh. All of this over only two days, with the first full week, weekend included, still to come. That's in addition to the limitation of the DLC only being available on one platform.
Will we see another similar rise on Twitch when it launches on the Xbox next month? That remains to be seen. In the past, we've noted that staggering the release of new content across multiple platforms can, indeed, give a title multiple infusions of life on streaming platforms, but they're usually not so close together. While players have to wait for their preferred platform, viewers have no such issue, so while the latter release will get the title into more hands, it might not provide the same boost in viewership. Regardless, these numbers show the appetite for Kingdom Hearts is still strong on Twitch, and bodes well for their continued success next weke.
3. Frostpunk
Increase Viewership: 348,798 Hours (319.80%)
Increase Channels: 749 Creators (126.31%)
It was a big week for DLC in streaming, as Frostpunk too saw itself shooting up the charts thanks to the release of its latest expansion, 'The Last Autumn.' The new update brings a new prequel scenario to the hybrid city-building survival title from 11 Bit Studios, along with additional modifications that touch nearly every element of the game.
Two specific creators, AdmiralBahroo and alanzoka, are chiefly responsible for the increase in viewership, with more than 250,000 hours of the game's total coming from their six broadcasts. But, that doesn't mean they're solely responsible for the DLC's success, as the game's nearly 750 new participating streamers was the 23rd largest such increase on all of Twitch. So, while it's likely to fall dramatically in terms of its audience once those two creators move on, there remains a large number of dedicated creators who, even with smaller viewership, remain dedicated to the game and can serve as a foundation for its community, moving forward. Those numbers should be very encouraging for the Frostpunk team.
4. Some Some Convenience Store
Increase Viewership: 143,099 Hours (235.72%)
Increase Channels: 328 Creators (197.59%)
Some Some Convenience Store made our last rankings of the fastest rising new releases on Twitch, and it continued that trend this past week, increasing its viewership in spite of, still, only being available in the Korean language. Creators from that region were enough for it to enjoy the 27th largest raw increase in total viewership on all of Twitch, and the 38th largest increase in participating streamers.
It will be interesting to see if this title, should it receive additional language options, can succeed in other regions. Dating simulators, in general, don't do nearly as well in the West, and many developers forgo the option of additional localizations, meaning many titles don't ever make their way into the hands of English-speaking creators. Considering the limited size of the game's current audience, however, this is a particularly impressive rise, and one that might warrant the effort to attract more players. We'll have to wait and see.
5. Forager
Increase Viewership: 32,931 Hours (783.90%)
Increase Channels: 215 Creators (101.00%)
Another rising title, another shiny new piece DLC bringing players back in droves, as Forager, the crafting and survival title from developer HopFrog first released in April, saw the release of its Nuclear Update. In addition to myriad improvements to the gameplay, the update features new items and structures, a new end-game boss, tons of new items, and more, in addition to mod support via the Steam Workshop. The results above are obvious; a title which was seeing very little attention on the platform was revived, its impressive relative growth making it one of the fastest rising titles on Twitch.
---
Top Five New Releases
1. Temtem
Total Viewership: 1,940,397 Hours (21st Overall)
Total Channels: 10,175 Creators (27th Overall)
Temtem makes no mystery of its being inspired by the Pokemon series. The game, released into early access on January 21st, takes most of the core elements of those venerated titles and ads the additional element of it taking place in a massively multiplayer online world, and its nearly 2 million hours of total viewership was the 21st largest such total on all of Twitch, making it by far the most watched new title on the entire platform.
The MMO elements are a major draw, when it comes to the appeal of a title so clearly inspired by another series of games, but there's more to its early success. Pokemon, for one, has never appeared on any non-Nintendo platform, making this one of the first times that PC players can enjoy that type of experience. So called 'Pokemon-Clones' have existed before, but none with this level of production and polish, and clearly that was a gap in the marketplace that Temtem is more than happy to fill. The results, so far, really do speak for themselves, with it easily taking this week's top spot, but the future could be even brighter. With it just launching in early access, there's a lot of development still to come, in addition to the title being released on all three major consoles, complete with cross-play. If players stick around for the long haul, this could end up being a major player on Twitch for weeks and months to come.
2. Legends of Runeterra
Total Viewership: 984,600 Hours (34th Overall)
Total Channels: 12,041 Creators (25th Overall)
After a series of very successful private betas that often rose to the top of the Twitch charts, Legends of Runeterra, a free-to-play collectible card game from Riot Games, was officially launched into open beta, and immediately experienced a huge influx of players, boasting the largest increase in participating broadcasters of any new title on Twitch. Overall, its over 12,000 streamers was the 25th largest total on the platform, and only 2000 less than long-time powerhouse Dota 2.
Riot Games has made it clear they want to expand the League of Legends universe, and this is a small and early step of that journey, allowing them to compete in the space with Hearthstone and Magic: The Gathering while further expanding the IP, something they intend to continue in the future with adventure and RPG games, fiction, and a TV series entitled Arcane. Again, the closed betas often made the title the most watched game on Twitch, and now that it's available to all, it already can boast 5000 more broadcasters than Hearthstone, though it still lags behind in terms of total viewership. With this many creators, though, that could change, and there remains a ton of time for the game to develop, along with its community, as it really discovers itself. In this first few days, we wanted to see the game simply make noise, and it absolutely accomplished that goal. A fantastic debut for the new game in the League of Legends universe.
3. The Walking Dead: Saints & Sinners
Total Viewership: 66,079 Hours (211th Overall)
Total Channels: 432 Creators (362nd Overall)
VR games continue to grow on Twitch, and while it used to be unusual for titles in the genre to make our list of new releases, it's happening more and more as the technology becomes more accessible. This week, with the release of The Walking Dead: Saints and Sinners, that trend continued, as the new title pulled in over 400 creators over just two days and found itself among the fastest rising new titles on the entire platform.
Streaming VR content can be very difficult. Smashing the three-dimensional VR viewpoint of the creator down into a digestible 'flat' stream to be enjoyed by the viewing audience can be complicated, with too much movement making content incoherent or disorienting. But, as the headsets get into more hands and more creators figure out how to properly present gameplay, it's becoming more common to see games like Saints and Sinners make noise on Twitch.
With Half-Life: Alyx on the horizon, it's interesting to think how much it can continue that trend. No doubt, tons of series fans who don't have access to their own headsets will instead turn to their favorite creators to enjoy the new game and experience its story, which could lead to it being a very special moment for VR on Twitch. Debuts like this further reinforce that possibility, and demonstrate the growing footprint of VR gaming in general.
4. Commandos 2: HD Remaster
Total Viewership: 11,569 Hours (588th Overall)
Total Channels: 92 Creators (955th Overall)
It remains early in the year, which means game releases are somewhat scant and smaller titles can break into the top five. This week, the first title to take advantage was the HD remaster of Commandos 2, which was first released back in 2001. A real-time tactics game from Pyro Studios, the re-release brings updated graphics to the classic tactical gameplay.  Its nearly 12,000 hours of gameplay was the fourth largest total amongst new titles.
5. DEEEER Simulator
Total Viewership: 8373 Hours (704th Overall)
Total Channels: 65 Creators (1143rd Overall)
Deeeer Simulator is a game so small it still doesn't have a proper Twitch page, with players instead categorizing their streams under the more generic 'Deer Simulator' title. It's very clearly inspired by Goat Simulator, boasting an open playground of ridiculous physics-based activities with which to engage as the titular deer, destroying the town, crashing cars, and just causing havoc in general. These types of games actually do quite well on Twitch, if they catch on with player. Streamers love having what are essentially "humorous situation" engines that put them in weird and strange situations, and at their best, that's what these titles can be. Still in early access, there remains time for the game to get into the right streamers''s hands and become a hit. For now, in its first week, it took advantage of the quiet release schedule and grabbed the final spot on our list of rising new titles.
---
Top Five Most Viewed Overall

1. League of Legends
Total Viewership: 23,159,780 Hours (-5.01%)
Total Channels: 114,630 Creators (-5.38%)
Top Channels by Total Viewership
1. loltyler1 - 699,346 Hours
2. Solary - 685,028 Hours
3. LEC - 644,246 Hours
4. Nightblue3 - 576,216 Hours
5. TwitchRivals - 538,327 Hours

2. Dota 2
Total Viewership: 14,922,226 Hours (+73.08%)
Total Channels: 14,011 Creators (-3.49%)
Top Channels by Total Viewership
1. dota2mc_ru - 4,404,880 Hours
2. DreamLeague - 3,347,323 Hours
3. icebergdoto - 572,165 Hours
4. ybicanoooobov - 356,610 Hours
5. DreamLeague2 - 342,532 Hours

3. Fortnite
Total Viewership: 12,678,731 Hours (+5.45%)
Total Channels: 289,544 Creators (+8.40%)
Top Channels by Total Viewership
1. TheGrefg - 543,680 Hours
2. Tfue - 534,281 Hours
3. NICKMERCS - 531,492 Hours
4. TimTheTatman - 329,010 Hours
5. dakotaz - 327,306 Hours

4. Escape from Tarkov
Total Viewership: 12,324,130 Hours (-2.75%)
Total Channels: 29,691 Creators (+5.70%)
Top Channels by Total Viewership
1. Summit1g - 2,801,954 Hours
2. DrLupo - 694,386 Hours
3. Sacriel - 634,767 Hours
4. DrDisrespect - 571,246 Hours
5. LIRIK - 440,003 Hours

5. Grand Theft Auto V/Online
Total Viewership: 9,554,882 Hours (-0.46%)
Total Channels: 49,526 Creators (+1.43%)
Top Channels by Total Viewership
1. Lord_Kebun - 649,517 Hours
2. dasMEHDI - 584,902 Hours
3. Vader - 322,340 Hours
4. RatedEpicz - 249,134 Hours
5. Kyle - 194,801 Hours
---
Check out last week's rankings, and our breakdown of 2019's fastest growing games on Twitch. Also, be sure to follow us on Twitter and LinkedIn for all the latest blogs, announcements, and game marketing news from the team at GAMESIGHT!