#Top5OnTwitch for September 7th - 13th
Which games are rising on the Twitch charts? Which streamers are dominating the most popular titles? Check out our official rankings!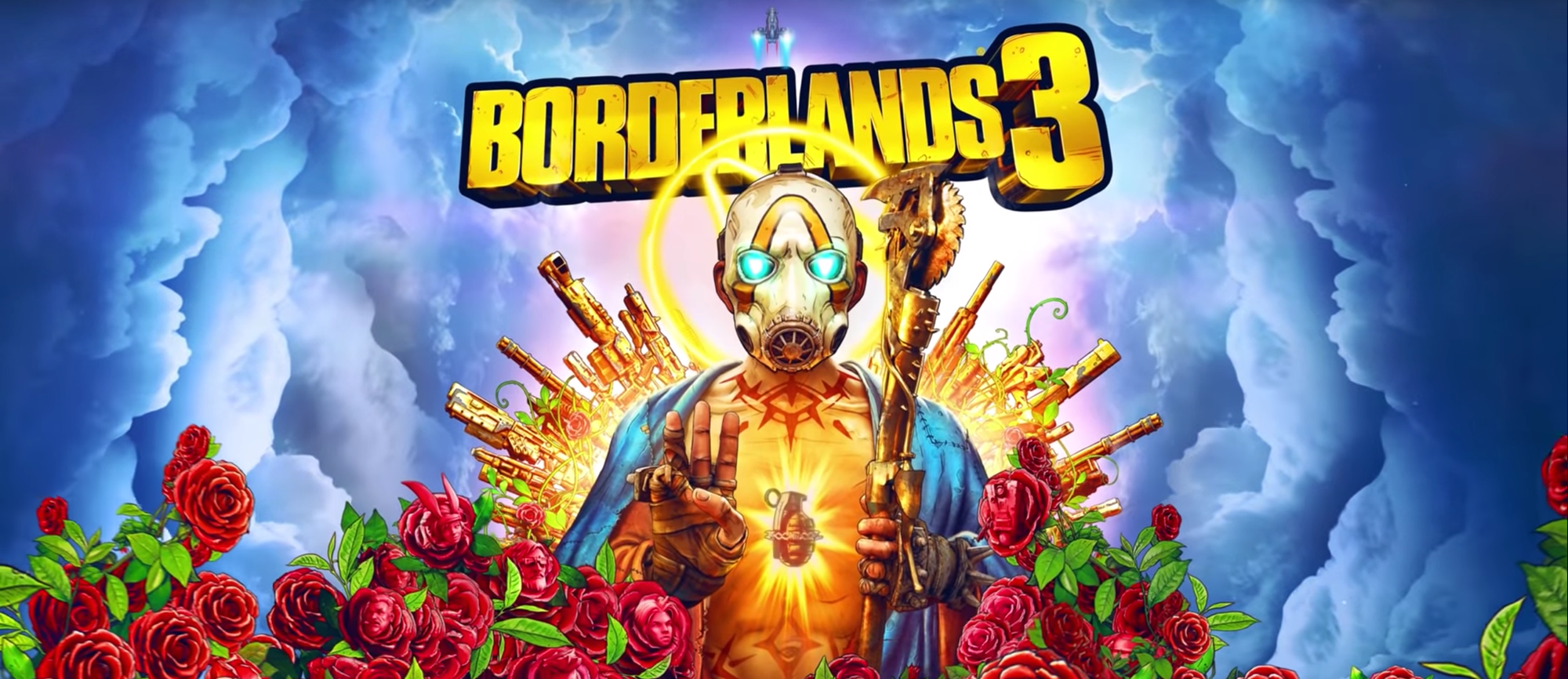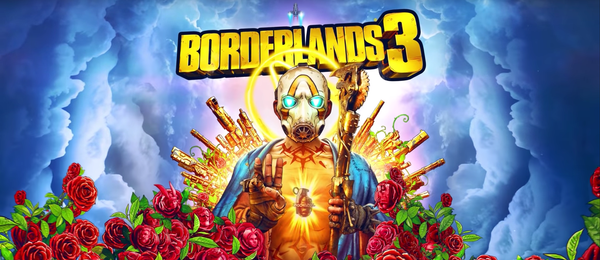 Which games are rising on the Twitch charts? Which streamers are dominating the most popular titles? Check out our official rankings!
Note: The following rankings are based on a combination of both gross and percentage change to viewership and total streams. As such, dominant and stable titles near the top of the charts will not always, or often, appear. To compare to last week's rankings, click here.
Graphs for Top Rising titles show previous two weeks for context.
---
Top Five Rising

1. NBA 2K20
Increase Viewership: 2,384,035 Hours (+222.87%)
Increase Channels: 11,780 Creators (+95.53%)
The release of the latest entry in 2K's basketball simulation franchise has not been without controversy, with the presence of bugs and the game's focus on microtransactions drawing the very public ire of fans and some of the larger gaming community, but that hasn't stopped the game from becoming one of the best selling titles since release, and that success is reflected in its presence on Twitch, where its substantial growth in viewership and its top-ten streamer-base combined to make it the fastest rising title on the platform.
What we have here is a demonstration of how important that dedicated audience of players and creators is to a franchise's long-term success. It doesn't take much, these days, to find your game making headlines for the wrong reasons, and NBA 2K20 has been thoroughly taken to task by reviewers, journalists, and influencers since even the days leading up to its release. It's reached the top spot in our rankings in spite of that, not just on the strength of the official NBA license, but on the strength of the series' reputation and the degree to which its community has already been established in years past. When you've developed that kind of following, you can better weather the storms that come from unfortunate situations. This is a big reason why 2K20 is still the fastest growing title on the platform this week.
2. Path of Exile
Increase Viewership: 2,972,432 Hours (+368.49%)
Increase Channels: 3928 Creators (+88.59%)
Path of Exile has long managed to be one of the most successful free-to-play action titles that doesn't rely on competition or strict multiplayer to remain relevant. The loot-heavy RPG, reminiscent of Diablo, has built a strong reputation as a game in which you don't need to spend money to enjoy everything it has to offer, and also one that's constantly updated with new content to keep the playing audience engaged.
That trend continued this past week with the release of Blight, the latest content update, which brings with it a new "tower-defense" style scenario to the title, along with a new narrative, new loot, and other gameplay mechanics. The result was an explosion of viewership on Twitch, one of the largest raw increases on the platform and enough to make it one of the fastest growing titles in streaming.
3. Red Dead Redemption 2/Online
Increase Viewership: 365,859 Hours (+385.55%)
Increase Channels: 3669 Creators (+104.50%)
Read Dead Redemption Online is still early in its lifespan, if you compare it to Grand Theft Auto Online. While Grand Theft Auto 5 originally came out in September of 2013, it took well over a year before the game's online component really took off, establishing itself as both a dynamic and exciting gameplay experience and a source of quality streaming content. Red Dead's multiplayer is, likewise, taking its time as far as introducing new content and building out a consistent audience, but that process took a big step forward this week with the release of its end of summer update, which features a major addition called "Frontier Pursuits."
Three specialized roles bring with them unique skills, activities, and unlockable items that have added a new level of customization and dynamic gameplay to the online western simulation. Players can earn points by participating in specialist-focused activities, which help them to level up and gain more abilities and items. This goes along with myriad new items, clothing, vehicles, and other additions that have further fleshed out the expansive open world. Looking at the graph above, it's unclear whether the boost this update provided can be maintained into next week, but at the very least this is proof that the audience is ready for more RDR: Online, and will come back when there are new things to see. With further updates, perhaps the game can eventually reach the heights of its Los Santos-based predecessor.
4. Gears 5
Increase Viewership: 588,336 Hours (55.36%)
Increase Channels: 14,773 Creators (116.63%)
Gears 5 followed up a strong releases week with a solid seven days of continued growth, gaining more new participating creators than all but three other titles to move from our list of fastest growing new releases to simply the fastest growing titles overall. This is continued evidence of just how far an firmly established IP can take you on Twitch. The Gears of War series has been around a long time, and has a deeply dedicated audience of fans who were anxiously awaiting the releases of the latest title.
It's worth noting that the increase in viewership is comparatively small, given its momentum in terms of total channels. While the game is incredibly popular, this is an example of a game that's built to be played more than viewed. Sure, there is a multiplayer component which players are, indeed, putting through its paces in the early days, but the main draw isn't competition, but rather the single-player story and co-op. This means that we're seeing a large number of creators pick up the game not because it's huge draw, but because they want to play it. We can expect its time at the top of the charts to thus be relatively brief, like most story-driven or variety-streamer oriented titles, but what it's achieved so far is a strong indicator of success for the game, an indication that sales have been strong, and the title has been well received by its audience. For now, that was more than enough to take a top spot in this week's rankings.
5. Friday the 13th: The Game
Increase Viewership: 115,276 (+377.03%)
Increase Channels: 1406 Creators (+100.64%)
This past Friday was the first Friday the 13th to also be a full moon since the turn of the century, and the community built around Friday the 13th: The Game took advantage of the spooky circumstances by diving back into the asymmetric multiplayer title to celebrate. After a long period, visible above, of little to know viewership on Twitch, the game climbed to nearly 10,000 viewers and 400 streamers during the holiday.
This is a fun little example of how unexpected scenarios can bring a game flying up the charts. Friday the 13th hasn't seen this kind of viewership on Twitch in months, and then this happens organically, without any sort of promotion or event. It's difficult to repeat, sure, but when you've built a game as perfect for streaming as this title, and it's established a real audience of players who love it, special moments like this can happen. This week it was enough to take the final spot in our rankings of the fastest rising titles on Twitch.
---
Top Five New Releases

1. Borderlands 3
Total Viewership: 9,340,529 Hours, 6th Overall
Total Channels: 59,553 Creators, 7th Overall
No surprise here. Borderlands 3, the long awaited sequel to the series that was looting and shooting before it was cool, was officially released on the final day or our rankings, and it immediately shot to the top of the Twitch charts, its one day more than enough to take the top spot on our list of rising new releases, its nearly 60,000 participating creators representing the single largest increase in streamers on the entire platform.
This is all in the face of what has been a somewhat controversial couple of months leading up to the game's release, with mostly PR snafus casting something of a shadow over the title, one which some in the community thought could portend less-than-seller sales. These concerns appear to have been misplaced, at least in terms of the game's presence on Twitch, as the game's community has come out in full force and hit the ground running. Borderlands is really a perfect game for streaming, with so much variety in terms of combat, weapons, and gameplay styles to go along with the co-op looting that brings creators together. That appeal remains strong, and it was enough to make the game the runaway top new title on the platform.
2. Greedfall
Total Viewership: 1,232,396 Hours, 29th Overall
Total Channels: 4827 Creators, 44th Overall
Developed by game studio Spiders and published by Focus Home Interactive, GreedFall is an action RPG focused on a fantastical 17th century island populated by monsters and plagued with a mysterious sickness, the player character being tasked with playing a role in the politics of the islands warring factions while also striving to cure the spreading disease.
A single-player title, GreedFall was always going to rely on popular streamers if it intended on getting in front of a large Twitch audience, it's its early success is borne from that strategy. In just its first few days, the game was streamed by big-time creators like CohhCarnage, fextralife, DansGaming, alanzoka, and forsen, just to name a few, and it's these creators who are chiefly responsible for the game climbing this high in our rankings. It's unclear if the game has enough going on to keep these creators around, so don't be surprised if next week it's fallen back down to earth, but for now, the strategies the game's team have used to get it into the hands of major streamers have led to great success, making it one of the fastest rising new titles on Twitch.
3. Blasphemous
Total Viewership: 834,031 Hours, 39th Overall
Total Channels: 3108 Creators, 69th Overall
Blasphemous is a metroidvania style action game with pixel graphics from The Game Kitchen and Team17, and it too has attracted large enough creators in its first few days to become one of the fastest growing new releases on Twitch. Ten participating streamers, again including forsen but also Elajjaz, Cellbit, Vinesauce and others, accrued more than 10,000 hours of viewership while streaming the game, who account for the majority of the title's total viewership, but beyond that remain over 3000 creators who also broadcast the title for their fans. A strictly single-player title with a narrative focus, it won't remain high on the charts for long, but this is an impressive debut for a smaller title, and its presence on the platform absolutely helped get the game into the hands of more players. All in all, a brilliant debut for a game that might not have been on your radar prior to release.
4. eFootball Pro Evolution Soccer 2020
Total Viewership: 364,045 Hours, 62nd Overall
Total Channels: 1920 Creators, 113th Overall
FIFA 20 is just a week away, but it's not the only game in down when it comes to soccer simulation, and this week PES 2020 beat its competitor to the digital store shelves, accruing top 100 viewership and becoming one of the fastest growing new releases for the week. The series has long competed with FIFA, its first entry released all the way back in 1995, and while the title from EA might have established itself as the front-runner in terms of global footprint, PES remains one of the best selling game franchises of all time, and continues to have a strong dedicated audience. This manifested on Twitch after release, resulting in the numbers above. Will it be able to compete with FIFA? Not likely, at least not in terms of Twitch presence. But, still, its ability to rise to the top of the charts is a testament to just how dedicated its community is, and the series' continued relevance in the space.
5. NHL 20
Total Viewership: 153,619 Hours, 110th Overall
Total Channels: 2164 Creators, 103rd Overall
EA's NHL franchise might not have the dedicated audience of its other sports titles, but there remains a large community of excited players and audience members who were ready to scoop the title up as the real life NHL preseason get underway, with the title pulling in large enough numbers to take the final spot in our list or rising new titles on Twitch. Players haven't been drawn to the "Ultimate Team" mode in the NHL series in the same way they have with other major sports titles, which might be why the game doesn't reach the same heights in terms of viewership and playership. It also might just be that hockey doesn't enjoy the same level of fandom amongst the video-game playing audience as other sports. But, even with these disadvantages, the game is off to a great start in terms of its Twitch presence, and that's why it takes the final spot on our list of rising new titles.
---
Top Five Overall by Viewership

1. World of Warcraft
Total Viewership: 29,388,052 Hours (-16.91%)
Total Channels: 71,636 Creators (-10.88%)
Top 5 Channels Overall By Viewership
1. Asmongold - 4,736,725 Hours
2. Sodapoppin - 1,038,738 Hours
3. EsfandTV - 1,013,939 Hours
4. Shroud - 966,839 Hours
5. MOON MOON OW - 627,860 Hours

2. League of Legends
Total Viewership: 26,375,630 Hours (+36.84%)
Total Channels: 95,645 Creators (+15.89%)
Top 5 Channels Overall By Viewership
1. Riot Games - 2,839,857 Hours
2. LCS - 958,594 Hours
3. LCK Korea -758,546 Hours
4. OgamingLOL - 639,766 Hours
5. RiotGamesBrazil - 571,997 Hours

3. Fortnite
Total Viewership: 19,590,477 Hours (+26.14%)
Total Channels: 245,469 Creators (+6.42%)
Top 5 Channels Overall By Viewership
1.Tfue - 1,705,031 Hours
2. NICKMERCS - 907,679 Hours
3. NickEh30 - 553,492 Hours
4. Bugha - 514,505 Hours
5. Dakotaz- 440,980 Hours

4. CS:GO
Total Viewership: 12,700,117 Hours (-18.95%)
Total Channels: 70,400 Creators (+18.75%)(
Top 5 Channels Overall By Viewership
1. StarLadder CS En - 2,034,779 Hours
2. Gaules - 1,363,064 Hours
3. StarLadder5 - 922,948 Hours
4. IzakOOO - 204,691 Hours
5. Mch AGG - 179,999 Hours



5. Grand Theft Auto V/Online
Total Viewership: 12,519,908 Hours (9.81%)
Total Channels: 35,005 Creators (6.79%)
Top 5 Channels Overall By Viewership
1. Lord Kebun - 704,903 Hours
2. Vader - 487,696 Hours
3. Kyle - 267,1384 Hours
4. JLTomy - 235,164 Hours
5. UberHaxorNova - 207,777 Hours
---
Be sure to see our breakdown of the most viewed eSports on Twitch during the month of August, and to read our breakdown of the potential reasons it was the worst month yet for Teamfight Tactics. Also follow us on Twitter and LinkedIn for all the latest blogs, announcements, and game marketing news from the team at GAMESIGHT!