#Top5OnTwitch for March 14th - 20th
Which games are rising on the Twitch charts? Which streamers are dominating the most popular titles? Check out our official rankings!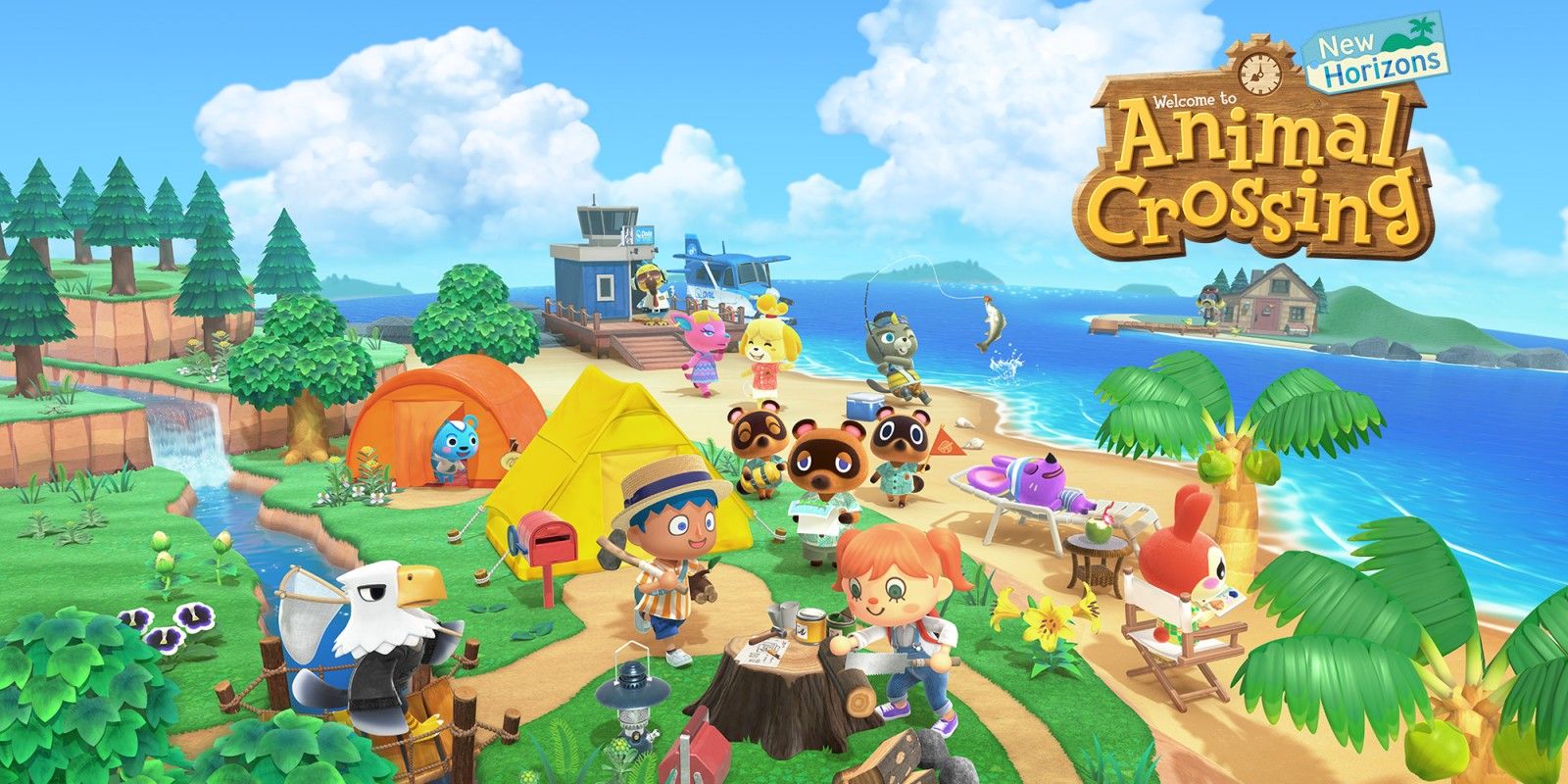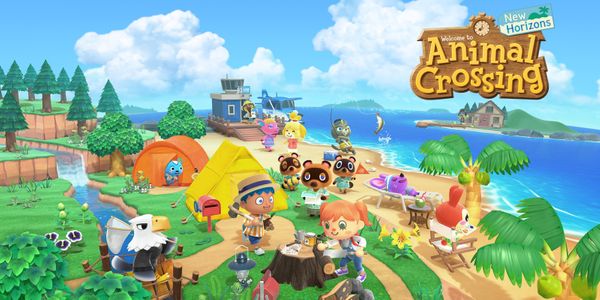 Which games are rising on the Twitch charts? Which streamers are dominating the most popular titles? Check out our official rankings!

Note: The following rankings are based on a combination of both gross and percentage change to viewership and total streams. As such, dominant and stable titles near the top of the charts will not always, or often, appear. To compare to last week's rankings, click here.
Graphs for Top Rising titles show the previous two weeks for context.
---
Top Five Rising

1. Call of Duty: Modern Warfare
Increase Viewership: 11,645,167 Hours (54.21%)
Increase Channels: 124,526 Creators (67.50%)
Last week, we talked about how Call of Duty: Warzone had made Modern Warfare the fastest rising title on all of Twitch, pulling in many of the biggest names in streaming as it enjoyed one of the biggest individual launches in the history of streaming and knocked Escape from Tarkov out of the top five. This week, that success continued, uninterrupted, as the game increased its population of participating creators by just under 125,000 streamers, enjoying the largest raw increase in both broadcasters and viewers on the entire platform.
While Fortnite, week to week, doesn't accrue the largest total viewership on Twitch, it has enjoyed the largest population of participating streamers for years, at this point, and it was never even close. Warzone is the first title to start giving Epic Games's ubiquitous shooter a run for its money. Right now, Twitch is seeing record totals of both streamers and viewers, and in that context Fortnite was able to accrue over 320,000 participating creators, the largest total we've ever seen. Warzone, meanwhile, is just over 10,000 creators behind, at nearly 310,000, while the next closest competitor, League of Legends, topped out at 130,000. No game has ever gotten within striking distance, like that, and Warzone is still growing. Next week, we might see a game overtake Fortnite for the first time in recent memory. That's a big deal.
We haven't seen a phenomenon like this in streaming since the launch of Apex Legends, and even then, that title never came as close to knocking off the top dog as Warzone. In a time of crisis, when Twitch is seeing more activity than ever before, we're seeing a real competition for the biggest community on the platform. It's an exciting time, and something we'll be watching closely in the weeks ahead.
2. Path of Exile
Increase Viewership: 2,564,912 Hours (94.91%)
Increase Channels: 4080 Creators (61.22%)
Another repeat from last week, Path of Exile comes in at number two in our rankings thanks to the beginning of the game's latest "League," or season, of content, which launched on the final day of last week's rankings period. With its first full week to leverage this new update, the title was able to nearly double its total viewership, and attracted over 4000 new creators, both large enough raw totals to have the game repeat as the second fastest rising title on the platform.
This is really a continuation of everything we discussed last week, an example of how the title's frequent updates keep the game's community engaged and return it to the top of the Twitch charts again and again. Be sure to check last week's rankings for more details about how Grinding Gear Games keeps their streaming  community alive and well.
3. FIFA 20
Increase Viewership: 1,516,544 Hours (51.02%)
Increase Channels: 10,994 Creators (55.63%)
As the world of real-life sports goes on an indefinite hiatus, many are turning to the world of sports simulation titles to get their fix, and the result was a big week for FIFA 20, which saw the eleventh largest increase in participating creators of any title on the platform, along with the eight largest increase in total viewership. This trend is reflected in many other sports titles, with games like MLB The Show, NBA 2K20, and even FIFA 19 all seeing similar bumps. As we noted earlier, Twitch is seeing record totals in terms of viewership and broadcaster participation, with the COVID-19 crisis keeping people in their homes and looking for entertainment. At the same time, the world's sports leagues are on hold, even including the Olympics, which have officially been postponed to 2021. In that context, Twitch is able to give sports fans something that can help them get through. Simply put, it gives them games to watch. As this troubling time continues, we'll be keeping a close eye on the world of sports simulation titles, and how they're being leveraged to entertain suffering fans. It's a fascinating element of this unique point in time.
4. Stellaris
Increase Viewership: 336,779 Hours (3648.50%)
Increase Channels: 977 Creators (340.42%)
Stellaris: Federations is a diplomacy-focused expansion for Paradox Interactive's popular space strategy title, and it was released on March 17th, pulling in nearly 1000 new creators and reviving the game's dormant Twitch viewership. Strategy titles like this are a popular niche in streaming, featuring deliberate gameplay and opportunities for thoughtful decision-making that allow creators to engage with and include their audiences. They do, however, have a somewhat limited lifespan, and require updates like this to keep their players engaged long-term. By all indications, this latest update was a success, making Stellaris one of the fastest growing games of the week. This boost likely won't last long, but it's absolutely a success for the team, and worth celebrating.
5. Phantasy Star Online 2
Increase Viewership: 75,012 Hours (562.19%)
Increase Channels: 1403 Creators (594.49%)
The free-to-play MMORPG from Sega was released outside of Asia for the first time, this past week, as it was made available on Windows PCs and the Xbox on March 16th. The result was a huge influx of new players, as Western audiences were able to experience the now seven-year-old title for the first time. With over 1400 participating streamers, it actually outpaced Stellaris, landing a spot lower only due to its lower overall viewership totals. MMOs are another genre that enjoys a small, but dedicated niche of players and viewers in the world of streaming, but rarely do we see a game like this, which is new to so many, but has actually been available to other audiences for years. Will the game maintain strong viewership in the West? Only time will tell.
---
Top Five New Releases

1. Animal Crossing: New Horizons - March 20th
Total Viewership: 5,508,189 Hours (9th Overall)
Total Channels: 19,997 Creators (20th Overall)
Animal Crossing: New Horizons is the fifth main entry in the classic Nintendo simulation series, which tasks players with building and developing a community of anthropomorphic animals while exploring a deserted island. Exclusive to the Nintendo Switch, the title accrued nearly 20,000 active streamers in just a single day, the second of any new title. And, because that group of participating creators included big names like LIRIK, sodapoppin, and xQc, it also pulled in over five million hours of viewership, the most of any new releases for the week.
We've been seeing Switch exclusive titles shoot to the top of the Twitch charts more and more, these days. In the past, console exclusivity often limited the number of potential streamers; particularly on the Switch. Not only is the console now ubiquitous enough for games to overcome that challenge, but creators are also more comfortable with the process of streaming from it, as opposed to the more simple process of doing so from a PC. Animal Crossing has a large, dedicated fanbase who had anxiously awaited the arrival of this latest entry, the first on the Switch, and the result was that, even with just one day, the game performed more than well enough to take the top spot in our weekly rankings. Congratulations to the team at Nintendo on a successful launch.
2. Doom Eternal - March 19th
Total Viewership: 4,573,848 Hours (12th Overall)
Total Channels: 24,867 Creators (18th Overall)
Dooooooom! The sequel to 2016's hit reimagining of the classic foundational FPS title arrived a day early, for some, when retailers like GameStop announced they would be releasing it on Thursday, a day before Animal Crossing, to prevent their stores from becoming too crowded, and that extra day allowed the game to accrue nearly 25,000 participating creators on Twitch, the most of any new release for the week. With nearly one million hours of viewership separating it from this week's top new title, it takes the second spot in our rankings.
Doom Eternal has been heavily promoted for months, with an eager fan base anxiously awaiting its arrival. With the world in crisis and many on lockdown, unable to leave their homes outside of essential activities, that means even more gamers and creators looking for ways to fill the time, and that made for an even bigger launch, in terms of participants, than we might have expected. While the game does have a multiplayer component, the game is one of the rare shooters, these days, that leverages a single-player campaign as its main attraction, which means we may not see the game remain at the top of the Twitch charts for long. Single player titles don't maintain viewership or streamership the way live-service titles can, but this is one of the most anticipated games of spring. Will it continue to expand its presence on Twitch in the weeks ahead? Will its multiplayer component attract enough consistent playership to make it a fixture in streaming, in its own right? We're anxious to find out. For now, it's been a brilliant launch for the teams at ID Software and Bethesda.
3. Exit the Gungeon - March 17th
Total Viewership: 125,929 Hours (148th Overall)
Total Channels: 667 Creators (313th Overall)
In 2016, developer Dodge Roll released Enter the Gungeon, a bullet-hell roguelike dungeon crawler featuring four adventurers and a veritable smorgasbord of guns. Now, four years later, it's time for those adventurers to pack it in, as Exit the Gungeon hit digital shelves on March 17th. Featuring a very similar set up, the spin-off/sequel transplants the gameplay into a 2D side-scroller, with the mechanics otherwise remaining similar to the original.
It's important to note that Exit the Gungeon was made available on iOS in September of last year, which would typically exclude the title from being included in our rankings of new releases. But, that version of the game didn't ever develop any traction on Twitch, as all of the participating creators this week were new. Prior to the release on consoles and PC, nobody was streaming the game. This all made it more appropriate, we felt, to include the title as a new release. In that context, it was a successful launch for the title, taking the third spot, lagging only behind major AAA releases. An impressive debut for a smaller title facing stiff competition.
4. Legend of Keepers - March 19th
Total Viewership: 78,764 Hours (208th Overall)
Total Channels: 293 Creators (532nd Overall)
Legend of Keepers is a dungeon management roguelike hybrid, wherein players are tasked with designing, staffing, and maintaining their fantasy dungeon, defeating heroes and protecting treasure. Released into early access on March 19th, it had only two days to accrue viewership, and in that time it attracted nearly three hundred creators and pulled in 80,000 hours of viewership, enough to take the fourth spot in this week's rankings of the fastest rising new releases. Management simulators are a popular niche on Twitch, with the more mercurial and thoughtful style of play lending itself well to the experience, allowing players to talk through their decisions with their audiences and experience a narrative unique to them. An early access title, Legend of Keepers will continue to see development, which means there will be opportunities to pull in more creators in the weeks and months ahead. Worth keeping an eye on, and a cause for celebration for the team at Goblinz Studio.
5. Stela - March 13th
Total Viewership: 97,983 Hours (175th Overall)
Total Channels: 173 Creators (753rd Overall)
Stela actually released on the 13th, just prior to the beginning of our rankings period, but near the end of the day, with players not really diving into the game until March 14th. For that reason, we felt it appropriate to include it here, where it takes the last spot in our rankings thanks to healthy viewership numbers and the participation of creators like sodapoppin and LIRIK. While they didn't play the game long, together they were responsible for 60,000 of the game's viewership hours, nearly two thirds of the game's total. Sometimes, that's all it takes to make a new release rise to the top of the pile, and that was the case this week. Congratulations to the team at Skybox Labs on pulling in those big names and earning this final spot.
---
Top Five Most Watched Overall

1. Call of Duty: Modern Warfare
Hours Viewed: 33,126,147 Hours (+54.21%)
Total Channels: 309,011 Creators (+67.50%)
Top Creators by Total Viewership
1. summit1g - 3,233,494 Hours
2. DrDisrespect - 1,306,503 Hours
3. NICKMERCS - 915,963 Hours
4. Sacriel - 813,872 Hours
5. MontanaBlack88 - 784,164 Hours

2. League of Legends
Hours Viewed: 26,411,850 Hours (+3.29%)
Total Channels: 130,019 Creators (+26.64%)
Top Creators by Total Viewership
1. loltyler1 - 1,884,345 Hours
2. TFBlade - 686,345 Hours
3. Nightblue3 - 653,865 Hours
4. LPL - 586,309 Hours
5. tmxk319 - 572,479 Hours

3. Counter-Strike: Global Offensive
Hours Viewed: 14,170,456 Hours (+40.17%)
Total Channels: 94,609 Creators (+26.41%)
Top Creators by Total Viewership
1. ESL CSGO - 2,986,006 Hours
2. csgomc_ru - 1,230,701 Hours
3. Gaules - 1,073,659 Hours
4. flashpoint - 663,815 Hours
5. JohnPitterTV - 276,684 Hours

4. Fortnite
Hours Viewed: 13,754,759 Hours (+18.95%)
Total Channels: 322,661 Creators (+29.33%)
Top Creators by Total Viewership
1. Tfue - 887,165 Hours
2. SolaryFortnite - 522,848 Hours
3. Bugha - 520,781 Hours
4. mrfreshasian - 361,597 Hours
5. SypherPK - 260,789 Hours

5. Grand Theft Auto V / Online
Hours Viewed: 11,644,792 Hours (+6.69%)
Total Channels: 54,533 Creators (+27.83%)
Top Creators by Total Viewership
1. Lord Kebun - 626,699 Hours
2. dasMEHDI - 523,280 Hours
3. Vader - 486,697 Hours
4. buddha - 244,448 Hours
5. UberHaxorNova - 211,126 Hours
---
Check out last week's rankings, and our breakdown of how Call of Duty's massive gains have been at Escape of Tarkov's expense. Also, be sure to follow us on Twitter and LinkedIn for all the latest blogs, announcements, and game marketing news from the team at GAMESIGHT!