Half-Life Alyx Is Twitch's First Huge VR Title
The long-awaited new title in the Half-Life series is the biggest VR title ever on Twitch. Is it a sign of things to come?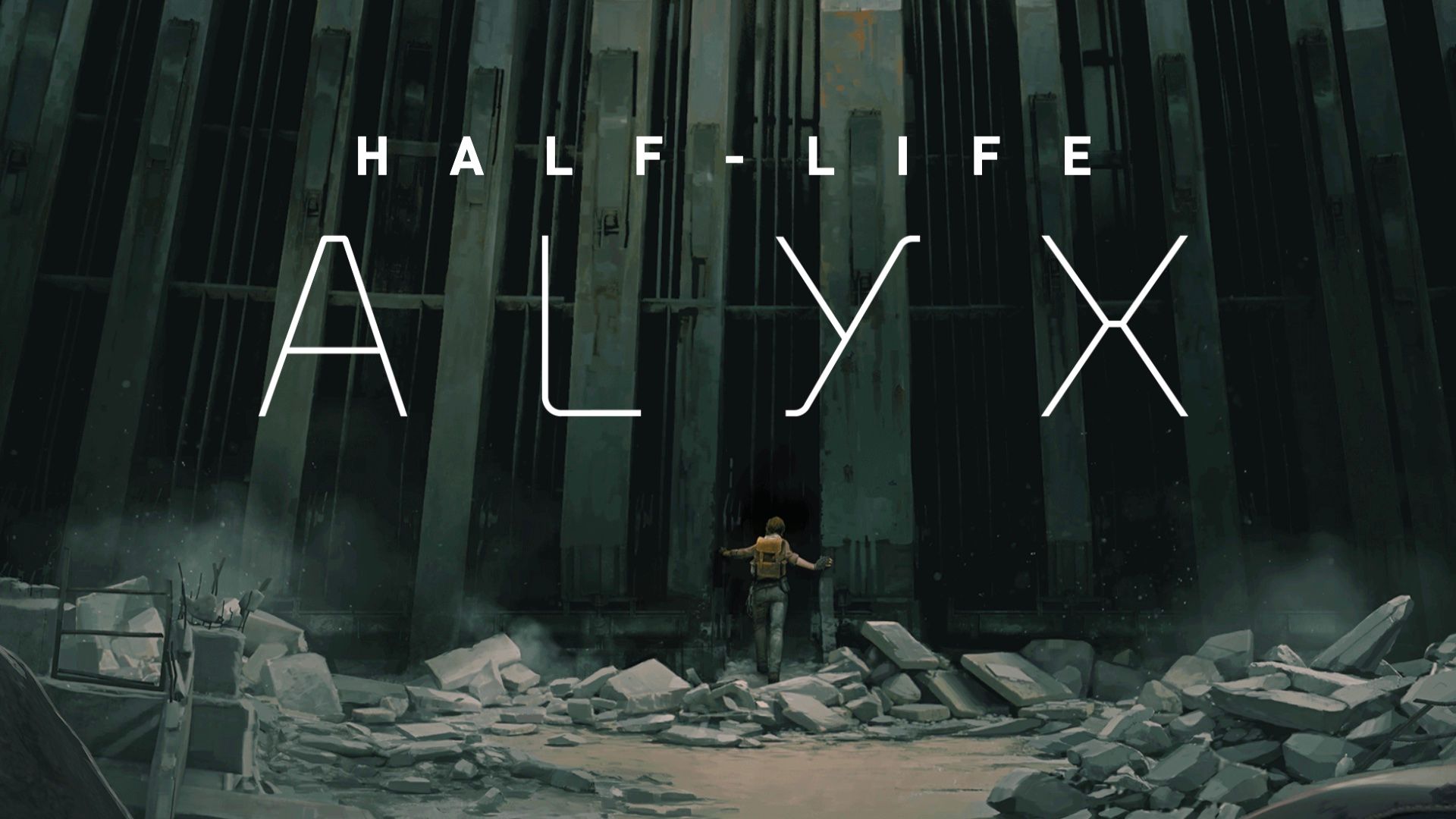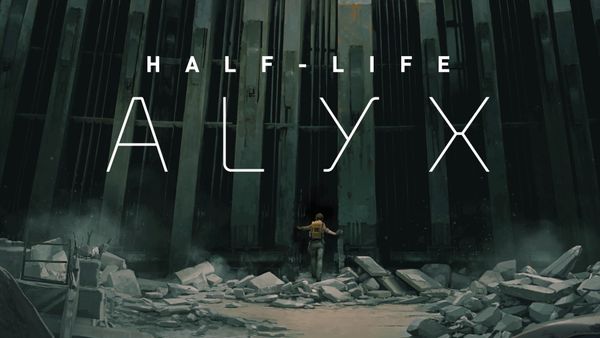 The long-awaited new title in the Half-Life series is the biggest VR title ever on Twitch. Is it a sign of things to come?
It's an interesting time on Twitch, with viewership and streamer participation spiking across the board with schools and businesses closed and many, worldwide, forced to stay at home. It's in that context that we see the release of perhaps the biggest title in the history of VR: Half-Life Alyx. Fans of the series have been hanging on to that cliffhanger ending from Episode 2 since 2007, so when the gaming community found out the first new installment in the franchise would be coming to VR headsets, some reacted with consternation that they would be unable to participate without purchasing the requisite equipment.
But, as we all know well, we go beyond simply playing games, these days. A large, eager fanbase and a less-than-ubiquitous platform is an incredible combination for a streaming title; what would with a traditional title be players become, now, viewers, hoping to experience this brand new Half-Life story alongside a streamer they love, and a community in which they feel they belong.
So, with that being said, let's take a look at how the game has performed on Twitch, how it stacks up against VR games of the past, and what it might mean for the future.
---
Alyx By the Numbers

Above, we see the total viewership for Half-Life: Alyx since its release on Monday, March 23rd. After first hitting Steam at 9 AM, the game quickly spiked to a peak of just under 300,000 viewers by 1 AM. In a vacuum, those numbers are already impressive. But, it's important to put them in the proper context. One of the issues in doing so is figuring out just which games to compare it to. Our first instinct is to set it alongside another recently successful VR title.
This past December, Boneworks became the first game in the genre to be included in our rankings for new releases on Twitch. Over the same amount of time after it's release, its total viewership is charted below.
As you can see, Alyx wildly outpaced Boneworks in terms of viewership, surpassing it by a factor of fifteen. It wasn't just by nature of having more participating streamers, either, as while it certainly did enjoy a larger population of broadcasters, it's average hours viewed per participating channel was more than three times higher than that of the latter title.
But, perhaps that's not fair. In the world of VR gaming, Half-Life has become by far the most established franchise to deliver a full-fledged AAA experience in this new genre. Instead, let's compare it to an equally revered IP that released just days before Alyx: Doom: Eternal.
Technically, the game's release date was March 20th, but with many getting their hands on it earlier, the chart below begins on its first day of significant viewership.
The sequel to the hit 2016 shooter and the latest entry in a series that has been around since 1993 was a smash hit on Twitch, no doubt. Indeed, it's a great point of comparison for Alyx as it, too, is a single-player focused experience, built around shooting mechanics and exploration. Still, it's peak viewership, achieved on its official release day, was just above 133,000, less than half of that of Alyx, and only slightly more than the latter's second day, wherein it reached a peak of nearly 108,000 viewers.
With all of that in mind, it can be said with confidence: Half-Life Alyx isn't just the biggest VR game of all time, when it comes to Twitch, but is legitimately swinging alongside traditional titles that are otherwise similar in genre and notoriety.
---
What Half-Life: Alyx Does Right… For Twitch
The biggest advantage Alyx had over past VR titles, in terms of accruing viewership on Twitch, is its being the first installment in the Half-Life universe in more than a decade. As we discussed, this meant that many who were anxiously awaiting news of the franchise's next game wouldn't ultimately be able to play it at launch. Valve had to make sure that those members of their community would still be able to enjoy the game, and they did so by making it as stream-friendly an experience as possible.
Above, you can see the game's so-called 'Spectator Options," which allow players control over how their gameplay is reflected on their 2D screens for any observers, and thus for any viewers on Twitch or other streaming platforms. These features allow creators to tailor the 2D representation of their gameplay to the capabilities of their machines and the preferences of their audience, with 'Camera Smoothing' compensating for the rotational jittering that typically comes with captures of VR gameplay. The control even extends to which eye is captured, letting you make sure that your audience can look down your weapon's sights with you.
When Half-Life: Alyx arrives tomorrow, we know many of you will want to share your first playthough with friends, so we've published a guide to help tune the game's settings for spectating and streaming before you start. https://t.co/4RS3FytHMD pic.twitter.com/2qlgof0zr7

— Valve (@valvesoftware) March 22, 2020
It's clear that tons of care went into the streaming and VOD experience, and it extends to the HUD, which cleanly relays information like character health and ammo to the audience. This is largely why creators were able to take such great advantage of this opportunity, and why the game was able to have such a moment while a large chunk of its community was unable to actually play.
---
So, Has VR 'Arrived?'
The release of the Oculus Quest late last year brought a ton of new players into the world of VR, and more headsets are on the way. With an ever expanding population of players, and now what some would consider the first real can't-miss, AAA title available across essentially all headsets, one might wonder whether this is the moment we'll look back upon and say VR really went mainstream.
While interest and engagement with the platforms are certainly at an all-time high, the unique circumstances that have led to the success Alyx has thus far enjoyed make it unclear whether VR, as a whole, will be able to maintain this momentum and springboard the next big title to similar heights. Valve clearly saw an opportunity to use VR to push gaming forward, much as how Half-Life 2 was used to show off the incredible physics and interactivity of its engine with the Gravity Gun. Does that mean that other AAA developers will now leverage their classic IPs to try and achieve similar goals? It's possible. Rumors of other large-scale titles from major developers are always circulating, and if Alyx proves to be a commercial success, it could usher in a new era of must-play VR titles that help push the entire medium forward. For now, though, no such games are on the immediate horizon.
The more players that purchase and use VR headsets, the more games will be released, and the more streamers will begin to use them to create content for their fans. While those games are not yet a consistent presence at the top of the Twitch charts, we now have the biggest-ever example of just how much impact such titles can have. VR will, eventually, become as much a fixture on Twitch as any other genre of games. This may not yet be the moment when that comes to fruiition, but it's an incredible example of the way things may go, someday.
---
Check out this week's rankings, and our breakdown of how Call of Duty's massive gains have been at Escape of Tarkov's expense. Also, be sure to follow us on Twitter and LinkedIn for all the latest blogs, announcements, and game marketing news from the team at GAMESIGHT!